Barack Obama and Daughter Sasha Immortalized in Bronze in the 'City of Presidents'
Barack Obama's presidency will be immortalized in a sculpture that will soon be a part of the "City of Presidents" project in Rapid City, South Dakota.
The statue, which was recently unveiled, will feature the former President of the United States waving while holding the hand of his youngest daughter, Sasha.
It has been reported that the sculpture, made entirely out of bronze, was designed and created by sculptor James Van Nuys over a two-year period. 
PAYING TRIBUTE TO THE COMMANDERS-IN-CHIEF
For the past 19 years. Rapid City has become famous for decorating its streets and sidewalks with life-size statues of former American leaders.
The art project was meant to honor those who helped build the country throughout the years and the legacy that they left behind, attracting tourists from all parts of the nation.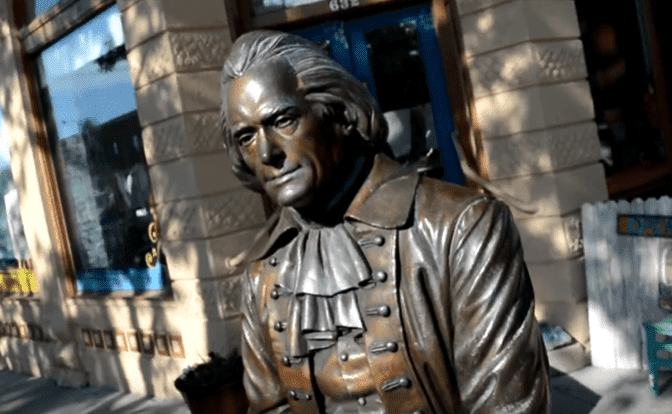 43 Presidents have already found a home in South Dakota, from the very first President, George Washington, to Theodore Roosevelt, John F. Kennedy, Bill Clinton and, of course, Barack Obama.
As aforementioned, having the statues scattered around Rapid City attracts several tourists every year and the city has created a way for them to enjoy American history as it was meant to be.
A FAMOUS TOURIST ATTRACTION
For those interested in taking a picture of the historical figures, Rapid City offers a special map of the "City of Presidents," as well as an interactive walking guide.
According to the city, each sculpture was placed in a specific spot in order to eliminate any possible favoritism or political siding, and they depict the Presidents in a pose that matches their personality.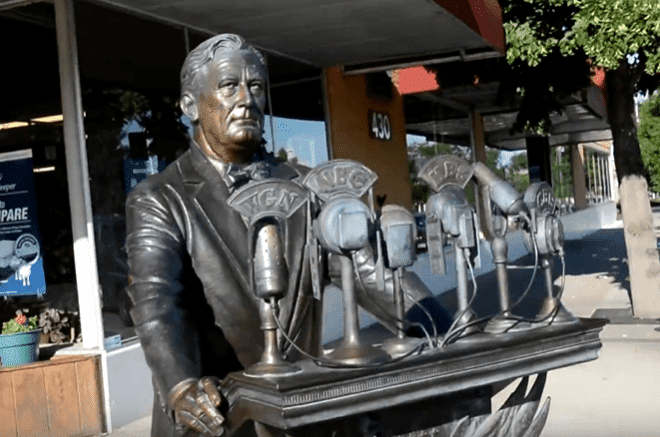 BRINGING OBAMA'S CHARISMA TO LIFE
Initially, Obama was supposed to be standing and waving, but ultimately Nuys' collaborators suggested a different approach, one that would really appeal to his character as a father and President.
So far, there is no information regarding the placement of the sculpture but it will find its spot by the end of the summer.