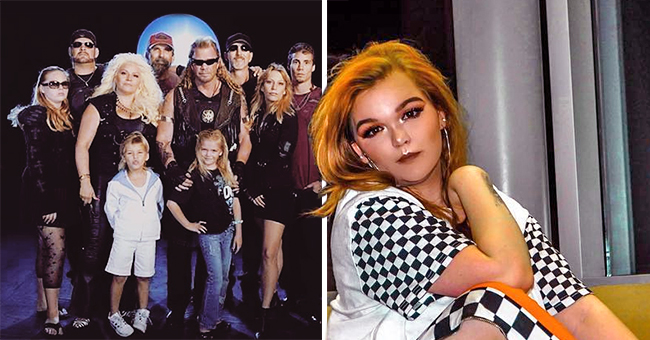 instagram.com/lelandbchapman / instagram.com/bonniejoc
Bonnie Chapman Has No Interest in Duane's Bounty Hunting Business

Bonnie Chapman told fans why she never took part in her father's career as a bounty hunter, and the reason was quite straightforward. Apparently, the passion simply doesn't run in the family.
Bonnie spent time on Monday night responding to fans' question via Instagram stories and many of them were related to that of her late mother Beth who died on June 26.
Bounty hunting calls for something Bonnie can't handle
One of them, though, was about her unwillingness to join in on what became somewhat of a family affair — the long-running reality show "Dog the Bounty Hunter" which both her parents and a few of her siblings got famous for.
In Bonnie's Instagram stories, one person asked, "why didn't you ever bounty hunt?" to which the 20-year-old responded: "Just not my thing, I like low stress situations."
Her mother Beth Chapman was honored in a big way, just as she lived
Bonnie is going through a lot with the death of her mother who passed away after battling throat cancer for the second time since November 2018. She was originally diagnosed in late 2017, but surgery got rid of the problem at the time.
Beth was honored in not just one, but two memorial services after her passing. One was held in Hawaii, her home state, and another in Colorado where she spent much of her time. The Colorado event was streamed live to Facebook so fans at home could also pay their respects.
Husband Duane Chapman surprised the audience with a story about his wife just before her death
During the service, Duane shared the story of how he met his last wife — he helped her with her bond after she stole a lemon. Mostly, though, the emotional bounty hunter was torn up about his wife being gone, admitting that he refused to accept it before it really happened.
He shared a conversation held with his wife before she left. He told the audience, "She said 'How are you going to make it without me?' And I said, 'I don't know' ... She will never be dead to me."
He lay his heart bare in a sit-down interview
In a prior interview with Entertainment Tonight, Duane divulged his inability to hold back tears whenever he sees footage of his wife. The couple's show ran from 2003 to 2012 and lasted for eight seasons.
Duane explained:
"I've already looked at some of them, OK, and I see her and I hear her and I freaking start bawling 'cause it happened. I just instantly start crying."
The widower shared that he still watches the clips because they are "therapeutic." He compared the situation to people watching photographs of their late loved ones and explained, "I have her alive in that show."
Duane shared a shocking practice he keeps up to remember his wife
The widowed bounty hunter is not just looking at Beth onscreen, he revealed that he also puts a pillow where she would lie down next to him and said he covers it up "like the jailhouse escape." When he wakes, he still feels like she's there.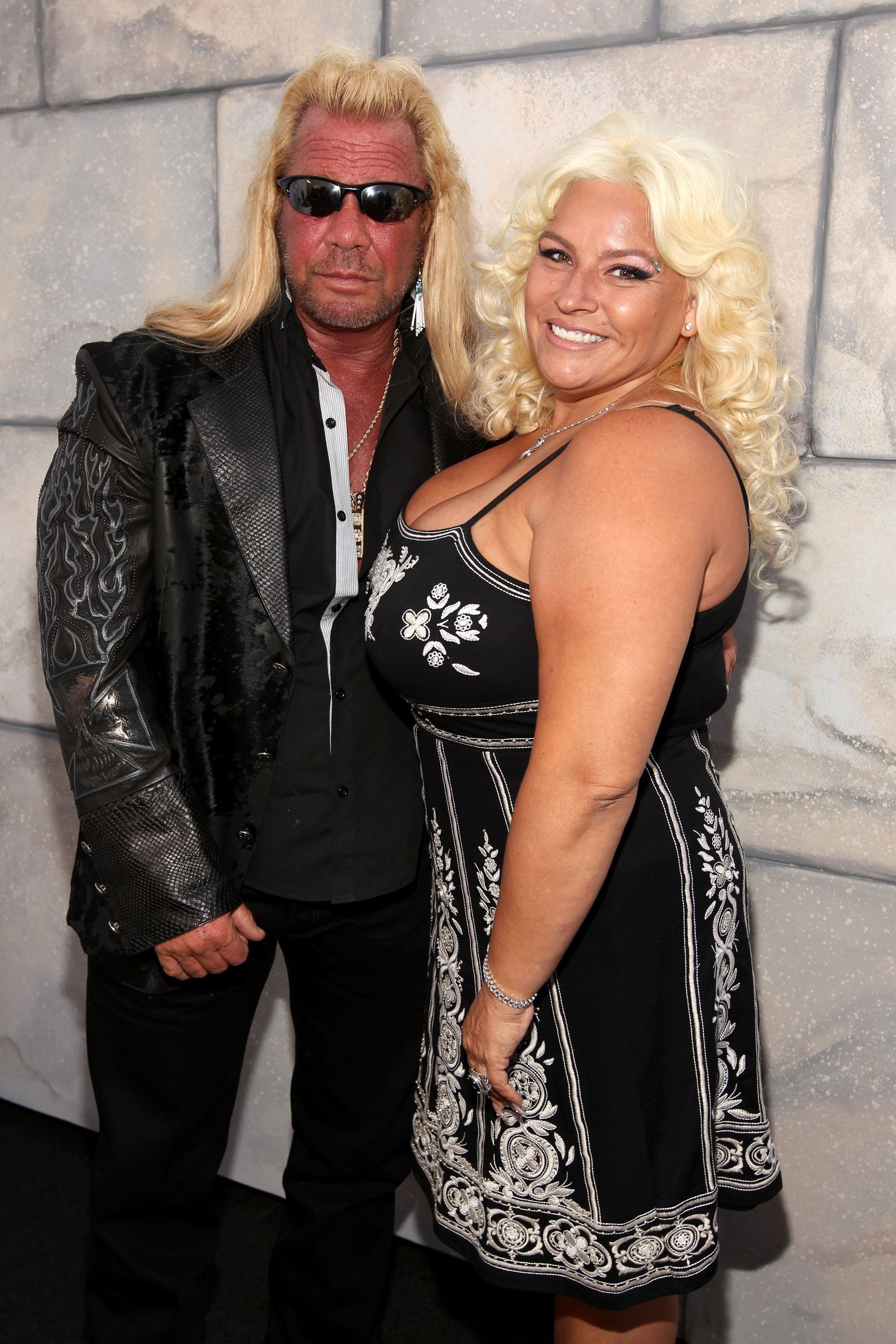 Duane "Dog" and Beth Chapman | Photo: Getty Images
Sadly, Duane's health is also being affected as he has reportedly lost 17 pounds due to a lack of appetite following Beth's death. "I gotta force-feed myself like I force-fed her," he said but insisted that he wouldn't go so far as to take his own life.
Daughter Bonnie lashed out at deserving trolls without hesitation
Amid the pain of their loss, the family still has to put up with trolls as well. While Duane hasn't addressed any, his daughter Bonnie responded to some ugly comments made after her mother's passing.
She wrote:
"For those talking [expletive] about my mother after her death, shame on you. My mother was a person and doesn't deserve to be degraded because of ANY of her or my father's past. My mother fought for women's rights and was the kindest woman."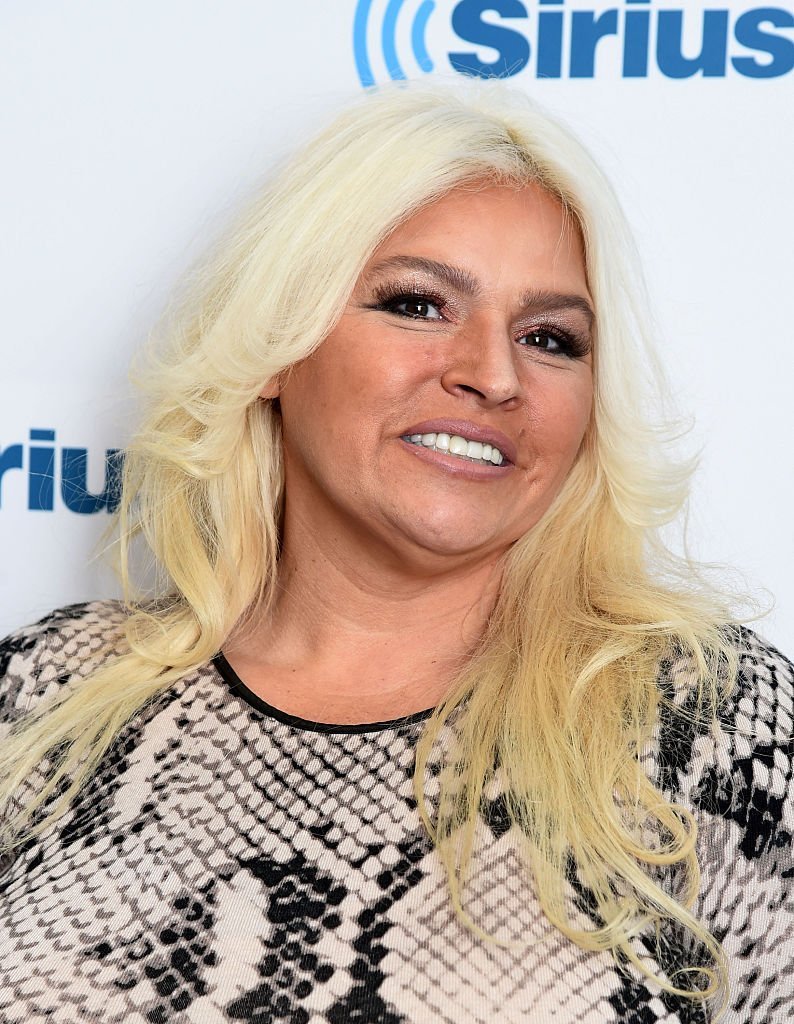 The late Beth Chapman | Photo: Getty Images
Of course, fans supported her in the comments, and for the most part, people have been showing the family respect and giving them tons of love. Our condolences go out to all of the Chapman family as they continue to remember the beloved Beth.
Please fill in your e-mail so we can share with you our top stories!