Carole Middleton Spotted at Wimbledon in a Dress Similar to Daughter Kate's
Carole Middleton stepped out to see the greats at Wimbledon wearing a green dress that was very close in style to her daughter's from last week. 
The 64-year-old mother of Kate Middleton spent her second day at Wimbledon with husband Michael Middleton and other tennis fans. For day nine, she would watch names like Serena Williams and Andy Murray play a mixed doubles match against Nicole Melichar and Bruno Soares. 
Carole opted to go for green this time — she wore a white tunic the last time — and her dress was quite similar to that which her daughter wore just the week before at the Hampton Court Palace for a Garden Festival. Photos are found below.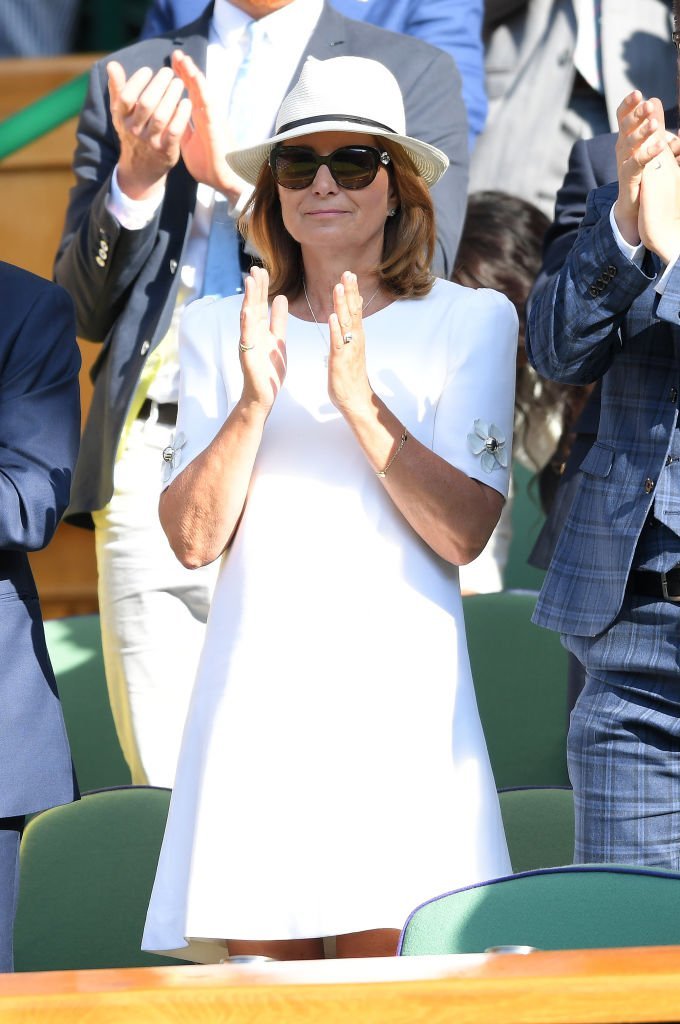 The style was the same. Mother and daughter both wore a green dress that created a v-neck at the front. Carole's own was a wrap dress which is on sale now and going for $107 on Scotch & Soda. She paired it with brown suede peep-toe slingback shoes.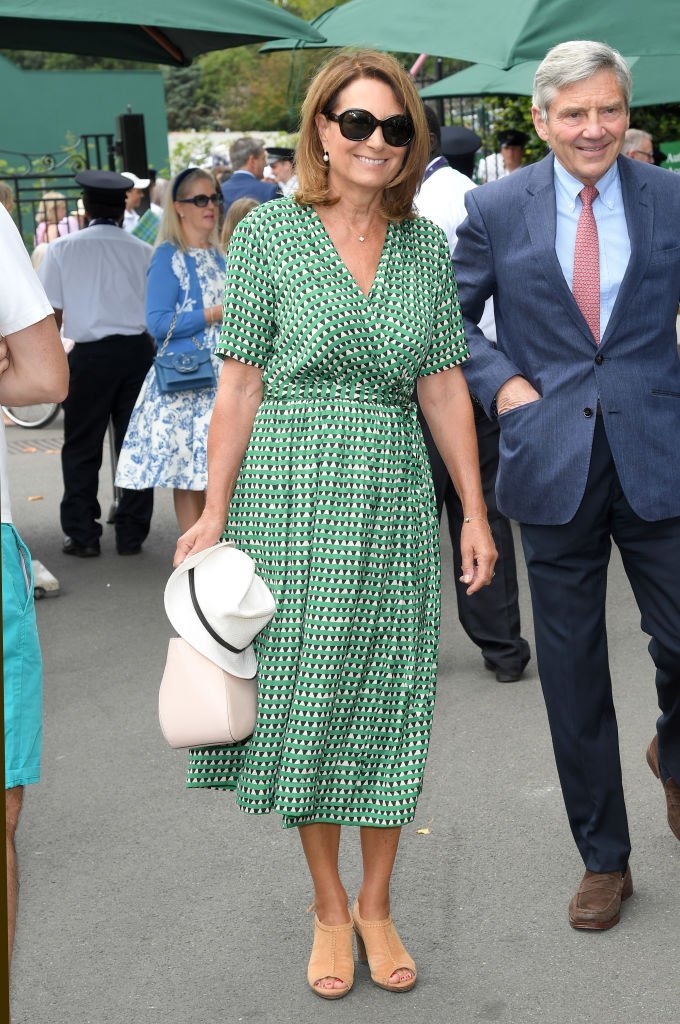 Yet while Carole's dress featured a geometric pattern, Kate's Sandro dress was more of a checkerboard design and was not belted. Both dresses reached the women a little below their knees. Kate paired hers with Castaner espadrille wedges. 
Carole accessorized with a small gold necklace, pearl drop earrings, and large Rayban sunglasses — Kate wore her own pair when she arrived at Wimbledon last week. The Duchess' mother also carried her white sun hat and a cream leather tote bag. 

Carole's style was also reminiscent of her daughter Pippa Middleton, wife of James Matthew, who went to the tournament the day before wearing a $910 Stella McCartney dress. It looks like the Middleton women have a very similar fashion sense. 
They're also big on family. In April last year, Carole was thrilled to finally meet her then-newborn grandson Prince Louis after his birth. The youngest Cambridge child was born on April 23, 2018.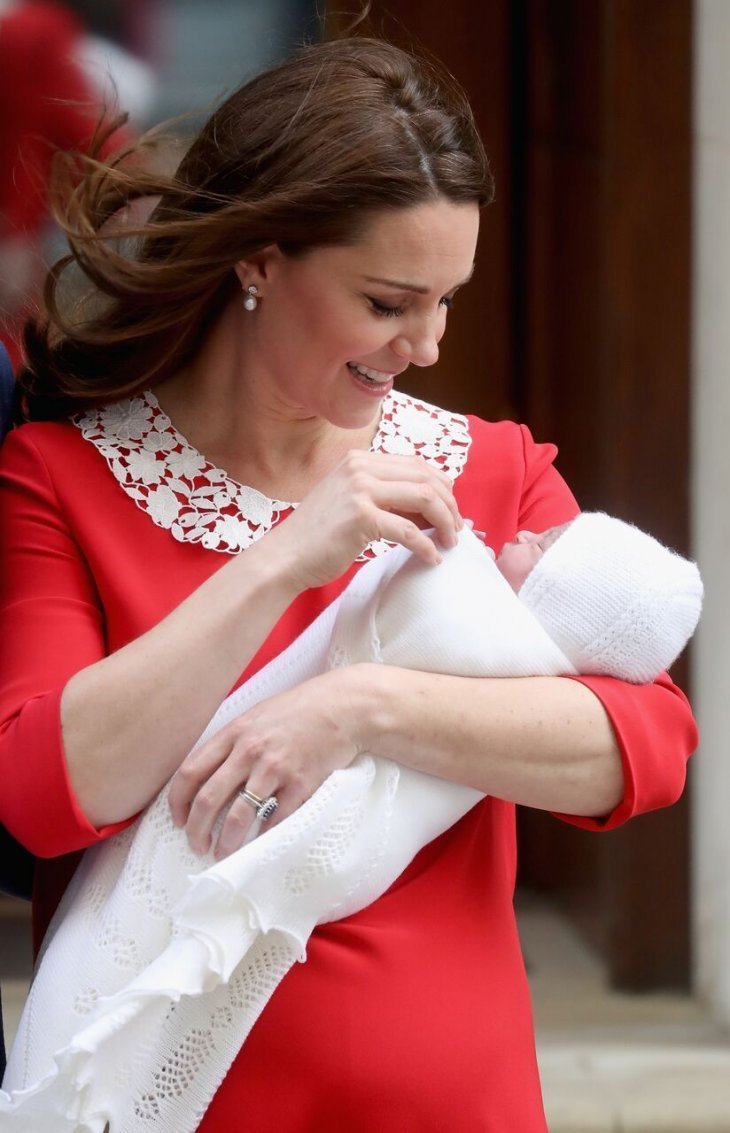 Just before the Duke and Duchess of Cambridge welcomed their son, Kate's sister Pippa announced that she was pregnant as well. We hope that the Middletons continue to enjoy tennis this week and hope to see them again at upcoming matches.