Mariska Hargitay Shares a Photo with Co-Stars on 'Law & Order: SVU'
Mariska Hargitay is very excited for the 21st season of "Law & Order: Special Victims Unit" and has recently reunited with a few castmates to begin shooting.
The experienced actress, who has been on the show since 1999, took to her official Instagram page to share a selfie with Ice-T, Kelli Giddish and Peter Gallagher.
The reunion took place this weekend and fans can hardly wait to see what is going to happen, with most of them taking to social media to voice their opinions.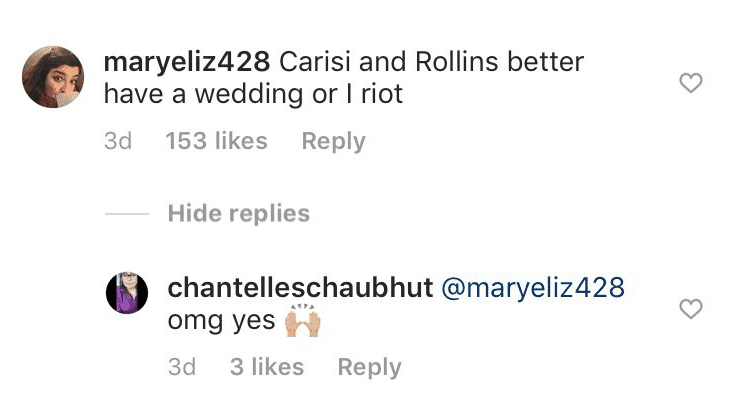 WHAT FANS WANT
Viewers have high expectations for their favorite characters, with some of them going as far as threatening that they will riot if Carisi and Rollins don't tie the knot.
"Law & Order: Special Victims Unit" has already surpassed the original series, which ran for 20 seasons, and will soon become the longest-running live-action primetime television series of all time.
 THE PILLAR OF THE SERIES
It has been reported that Hargitay is the only member of the initial cast to have made it this far, which turned her into a crucial asset for the success of the show.
The 54-year-old actress has appeared in every single episode, all 458, and not only played a role in front of the camera but also behind it as a director and an executive producer.
SHE STILL FEELS MOTIVATED TO PLAY OLIVIA BENSON
One would imagine that, after 20 years of playing the same character, Hargitay would have grown tired of it, but that is yet to happen. According to her, she still finds the role to be challenging.
The star said:
"Yes, there are scenes where I'm like, 'I've done this scene. I've done this scene 5,000 times and I can do it in my sleep and in Chinese.' And then there's something else, or another moment where I go, 'I don't know what to do.' And I get so happy of how nervous I am."
Hargitay has previously expressed how proud she is of the show making TV history after the 21st renewal announcement and even prouder of how far it will go.