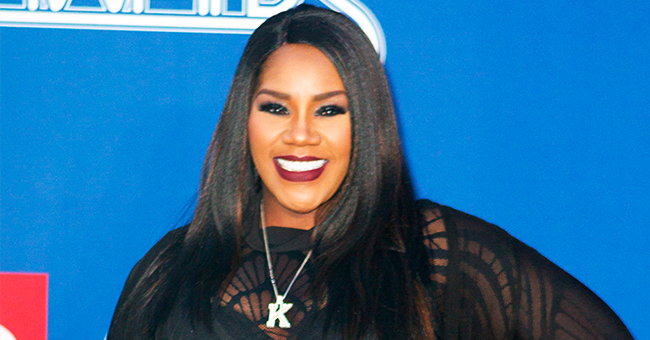 Shutterstock.com
Kelly Price's Reason for Joining Gospel Show 'Sunday Best'

RnB singer-songwriter, Kelly Price joins the newly-revamped show, Sunday Best as Judge and describes her roots as a bishops' daughter growing up in her grandfather's church.
Award-winning American RnB singer, Kelly Price joins gospel singing competition program, "Sunday Best" as judge on the gospel show which premiered on BET, July 13. The show returns to the screen after a four year hiatus.
The vocalist joins Erica Campbell, and Jonathan McReynolds to take on judging duties on the show. Grammy award-winning gospel artist, Kirk Franklin also returns to the show as host.
The 46-year-old actress shares her excitement on being a Judge on the show. For over 15 years that she has been in the music industry, she had never served as a judge for a singing competition.
When asked about who the hardest judge on the show is, Price mentioned that they have all had to show the contestants, tough love.
But while it makes sense for McReynolds, Campbell and Franklin, who are all renowned gospel artist, to be part of the series, the same cannot be said for Price, who has hits like "As We Lay," "He Proposed," and "Not My Daddy" to name a few. According to Price, she grew up in the church.
In an interview with Atlanta Black Star, the vocalist said she had been excited to take the job when she was offered because growing up as a preacher's kid in her grandfathers' church, her mother was the Choir director.
She said:
"I come from a long line of preachers and ministers."
Price continues:
"I grew up very strict. The way I was raised, we couldn't wear pants, we could not wear large jewellery, we could not wear makeup, we could not wear our toes out. We were not allowed to dress out for the gym."
The award-winning singer-songwriter, Kelly Price who has spoken up about the criticism she receives for singing gospel and secular/ mainstream music, revealed that she first had some reservations about pursuing a career in R&B.
She said:
"When the doors started opening for me to walk in a path unlike anyone else in my family had walked musically, it scared me because no one in my family had done it before."
She continued:
"But it kept representing itself until I had no other choice than to acknowledge that it was God opening up the door for me."
She revealed she went through with it, although it was terrifying, to show people that God provides other avenues to pursue one's talent.
The proud member of Sigma Gamma Rho incorporated, recently revealed on social media that she had graduated Valedictorian and had received her doctorate in philosophy.
Price said she was thrilled about judging on the show and excited about the program getting "a fresh new look."
Please fill in your e-mail so we can share with you our top stories!