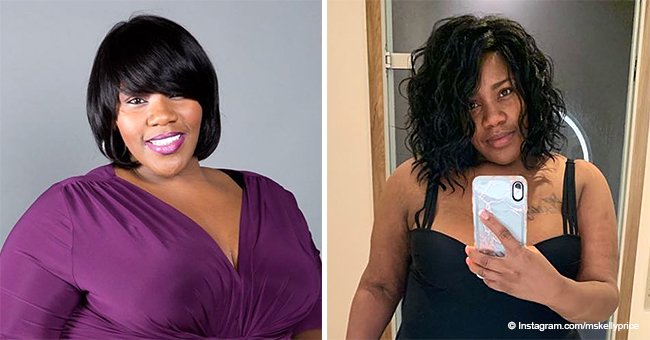 Kelly Price Shows off Incredibly Slimmer Figure in Recent Picture After Weighing over 300 Pounds
Kelly Price, the singer and songwriter who has been nominated nine times to a Grammy Award, showed off her much slimmer body in a recent Instagram post.
Weight has been a topic of conversation in the entertainment industry for a long time. In Price's case, things have not been different as she has admitted that, despite having a beautiful voice, people used to criticize her for her body.
At some point during her career, she was in the process of creating a reality show called "Too Fat For Fame," in which she would help other women who have remained behind the scenes in different industries due to people's perceptions.
HER WEIGHT-LOSS JOURNEY
Thankfully, Price has been working on her weight for a long time and sharing photos on social media to let her followers know her progress. The most recent pic she uploaded showed her in 2015 and 2019, proving the amazing difference.
In the old image, Price appeared rocking a straight bob wearing a pink dress with a V-cut neckline. The photo on the right portrayed the singer posing in front of a mirror wearing a black swimsuit wither hair a bit longer and styled in curls.
Apart from her hair, her body was evidently different. She looked a lot slimmer in the most recent one, and she revealed some aspects of her weight-loss journey in the caption.
HER MOST RECENT POST ADDRESSING HER JOURNEY
"From #OnceUponALife to #LivingMyBestLife There have been ups and downs. Rises and falls. Gains and Losses but the key is to never stop and to never give up! Slow and steady progress beats laying down and throwing in the towel any day!"
People took to the comment section to praise and encourage the singer soon after she uploaded the comparison post.
"QUEEN!!! I applaud you and you look absolutely beautiful!!!" one user commented.
"As long as you feel better and healthier but just as beautiful before as you are now," added a second person.
"Congratulations, continue to stay on your journey. You look wonderful as always," pointed out another follower.
The most recent pic she uploaded showed her in 2015 and 2019, proving the amazing difference.
It is good to see that Price looks slimmer, but the important aspect of her journey is that she is a lot healthier. The singer once admitted to weighing more than 300 pounds and, years later, said she had dropped about 150 pounds.
AL ROKER'S WEIGHT-LOSS JOURNEY
Thankfully, Price is not the only celebrity who has shed several pounds. Al Roker, one of the anchors of "Today," once weighed almost 350 pounds. Thankfully, he confronted his weight problem in 2011.
He committed to a healthy lifestyle avoiding bad habits and exercising regularly. Now, the 64-year-old man is a lot slimmer and healthier. He became an example of what people could do if they focus on fulfilling a goal.
Please fill in your e-mail so we can share with you our top stories!