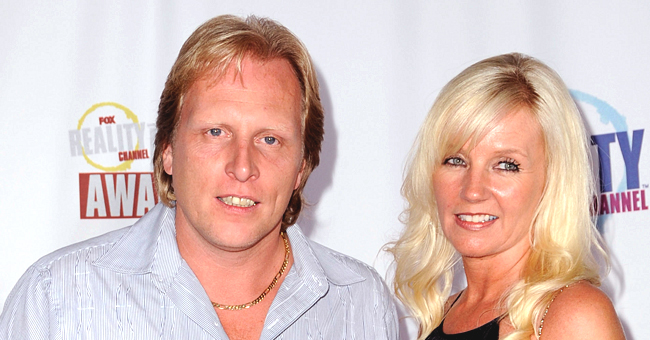 Getty Images
Captain Sig Hansen of 'Deadliest Catch' Revealed His Wife June Has Cancer
Captain Sig Hansen recently revealed his wife's cancer diagnosis on the latest episode of "Deadliest Catch."
During the latest episode of "Deadliest Catch," Captain Sig fought the storm Elsa and navigated through the sea, but little did the fans know that the plot of the show would be what went on in a phone call the captain had with his wife, June.
"It sounds like my wife has a form of cancer," he revealed after the call. "We do know that this area on her neck is cancer; we just don't know if there's more."
Sig's daughter, Mandy, was on board with him and took charge while her father had to make the call. Although there was not much said in detail about the devastating news, Mandy explained the course they will be taking because of the diagnosis.
"Right now we're waiting for word to find out how bad it really is. We were planning on moving our gear up north -- we heard there was much better fishing up there," she said. "However, because of the bad news, I think it's best that we stay close to land as possible.
The captain was seen in tears as he received the call and reassured his wife that he could be by her side anytime she calls for it. For Sig, family is always a top priority. Hence his next move will be dependent on the update he will receive.
June is the captain's second wife after he separated from his first wife, whom he shares one daughter, Melissa. He adopted June's two daughters, Nina and Mandy, and has since treated his family as his life.
Their close family reflects on Mandy's social media, where she often posts photos of her parents and siblings. Although half of the family is out at sea, their heart remains with their other half left on the land.
Last year, another tragedy emerged on the documentary TV series as captain Blake Painter passed away. His body was found lifeless in his home where several prescription drugs were found nearby, reported TMZ.
Painter served as captain of the F/V Maverick on the Discovery Channel series from 2006 to 2007 and took part in episodes of season 3. The role captain's play involves risking their lives with hypothermia, drowning, and possible injuries from the machinery they operate.
Please fill in your e-mail so we can share with you our top stories!