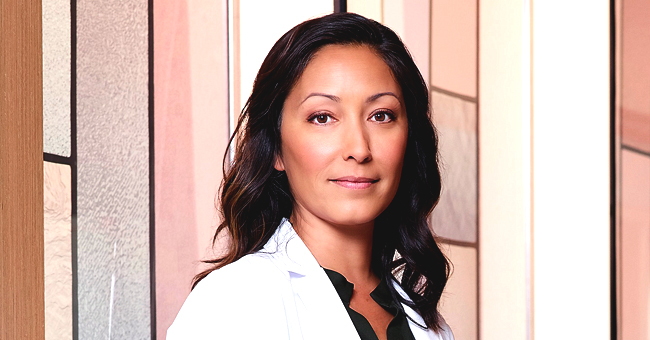 facebook.com/The Good Doctor
Christina Chang's Fans 'Blinded' by the 'Good Doctor' Star's Ring in Her New Wedding Anniversary Photo
Christina Chang has achieved success not only in her professional life as an actress of the famous series "The Good Doctor," but also in her personal life.
The American-Taiwanese actress is best known for her role as maid of honor in the 28-day film, in "2000 Days". The 46-year-old woman became famous in the entertainment world for her seductive performance in numerous television series and films.
The versatile actress also starred in a young lesbian police role on the ABC drama series, Pilot in 2014. Her recent work includes "The Good Doctor" (2017-2018), where she appeared as Dr. Audrey Lim.
The actress behind the role of the doctor who has been newly named head of surgery in the acclaimed drama, in real life is a dedicated mother and one of the most beautiful people in the world for her husband.
Cristina's fans know very little about her personal life due to the secrecy of the actress, but a few days ago she published a photo on her social media showing a beautiful wedding ring while celebrating her wedding anniversary with a sweet message.
"Celebrating our 9 years together. Here's to another 9. Days. Just kidding. Hours Just kidding. Kids. Also kidding. We do not know what we're doing but we're together and having fun." She said.
Last March we saw the final episode of the second season of 'The Good Doctor'. A high end for a series that has become a phenomenon of an audience that has assured renewal for a season 3.
In the US it gathers an average of 6.8 million viewers (and quite important increase in deferred), becoming the second most important drama of ABC (only behind "Gray's Anatomy").
The series, developed by David Shore and Daniel Dae Kim and based on the South Korean self-titled show of 2013, focuses on a young and brilliant surgeon who suffers from autism and Savant syndrome, which despite his difficult childhood and thousands of others obstacles, decides to become a doctor.
Please fill in your e-mail so we can share with you our top stories!