Katie Holmes Shows off Her Abs on a Stroll in New York City
On Tuesday, actress Katie Holmes was spotted in New York City taking a walk by herself. Enjoying the summer weather the star wore a crop top and sunglasses.
Katie Holmes, 40, was photographed wearing a gray Outdoor Voices Athena crop top which retails for $45. She teamed it up with matching Roots drawstring sweatpants from Park City, Utah that cost $74.
The actress' top showed off her toned upper body and abs as she strode through the streets. She also wore dark large sunglasses and held a coffee and a brown leather handbag over her shoulder for her outing.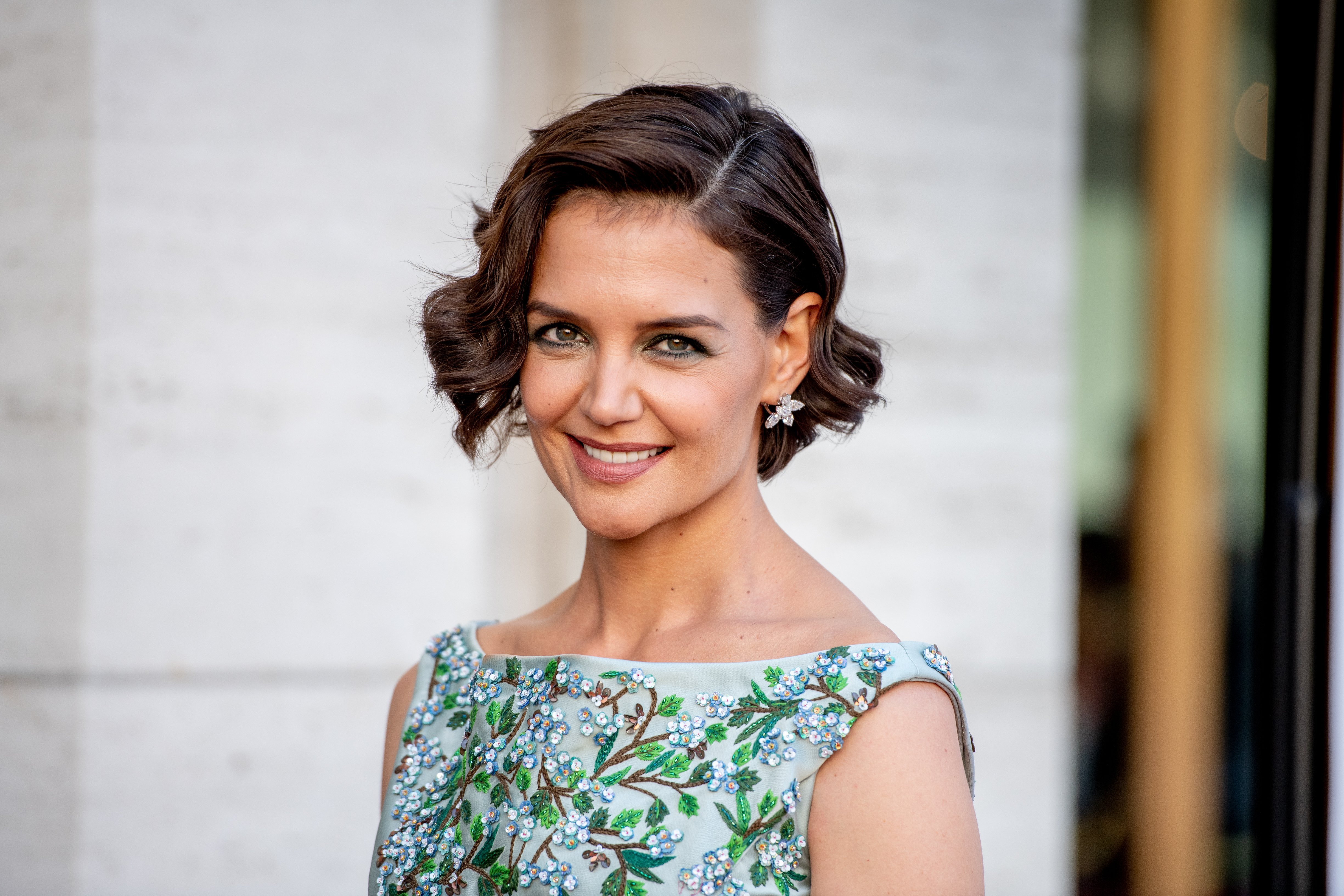 To make the walk more comfortable she had on a pair of white New Balance sneakers that retail for $79.99.  She appeared as if she was on her way to or from the gym in her sporty and casual outfit.
The weather in Manhattan has been in the low 90s all week, making her sweatpants a strange choice. Sometimes when the actress runs errands she's seen with her daughter Suri Cruise, 13.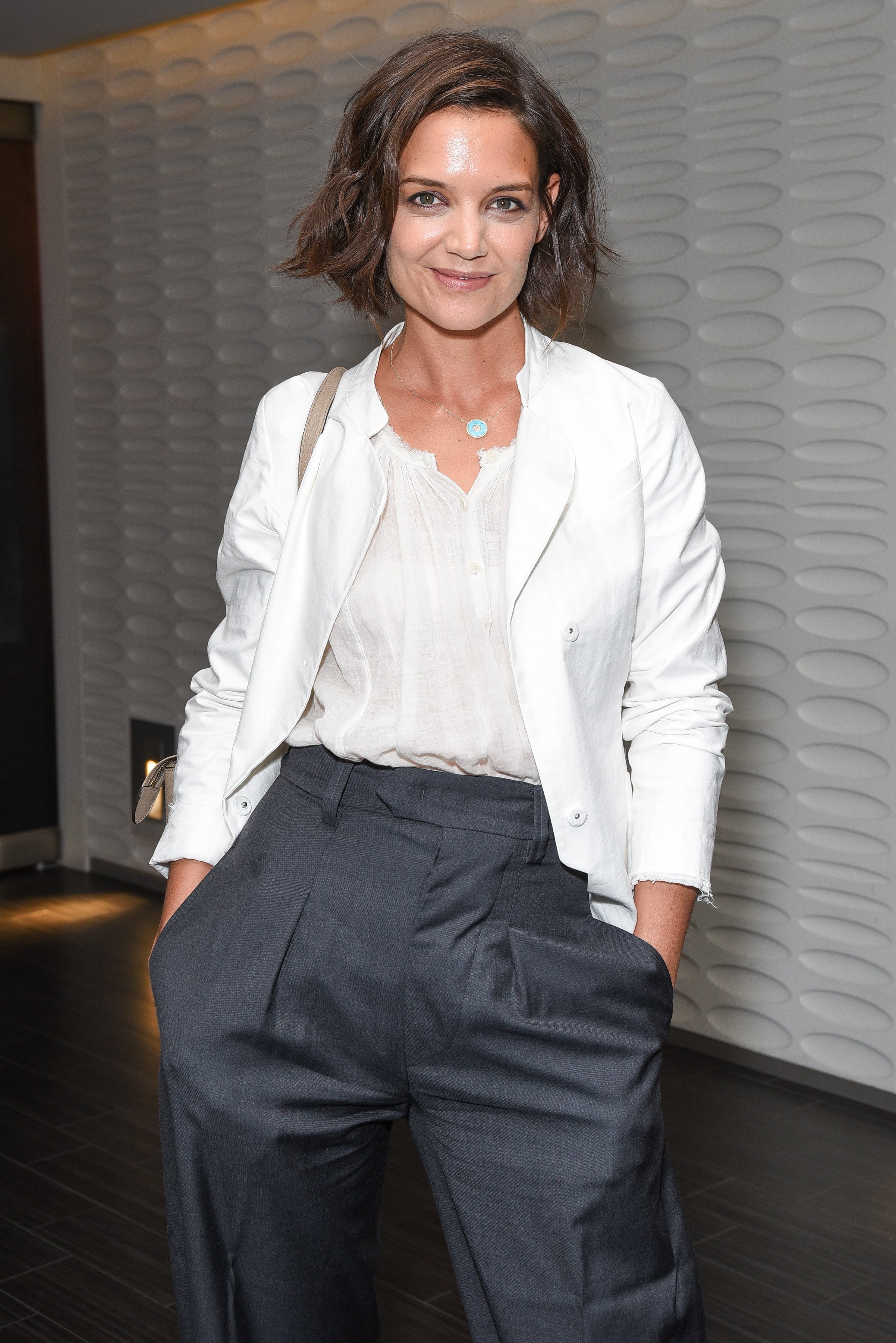 Holmes shares the teenager with ex-husband and fellow actor Tom Cruise. Last month, the mother-and-daughter pair were seen walking together in the city.
For that occasion, the actress wore a pair of high-waisted dark baggy jeans that were cinched at the ankles. She wore a belt around her waist to accessorize the pants.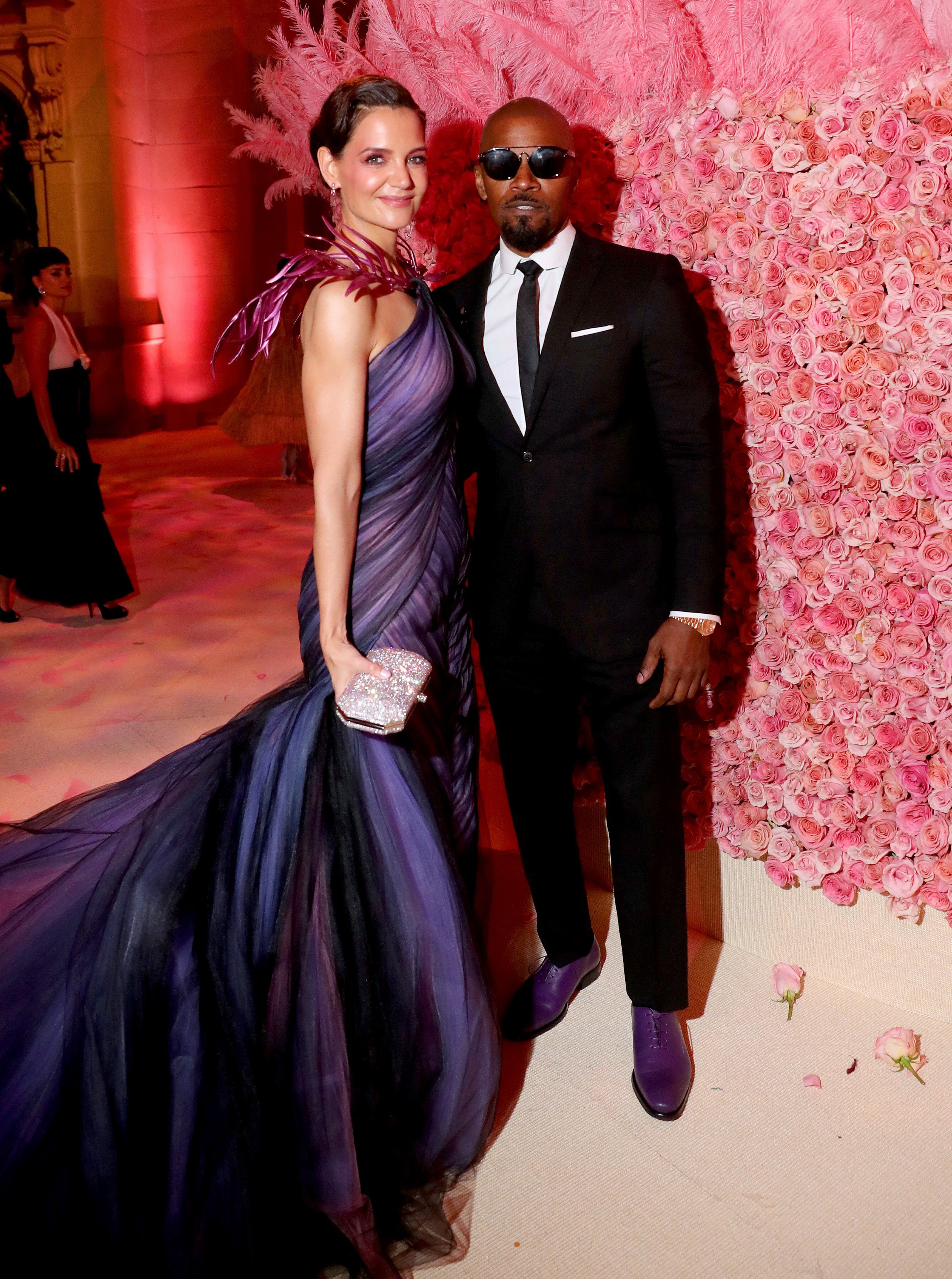 The star wore a green and blue floral button-down blouse with her jeans. She completed her look by wearing a pair of strappy white leather heels.
The star, however, does dress up once in a while. On June 8, she attended the 2019 Life Ball in Vienna where she wore a strapless metallic purple Missoni gown.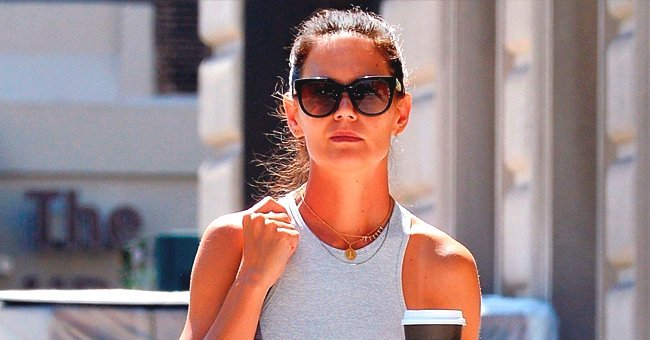 Holmes has been dating actor and musician Jamie Foxx. According to a source, the pair are currently dating long-distance and apparently managing to make it work.
The insider said they overheard Foxx telling a friend at a recent event that "things are going swimmingly." Holmes' boyfriend allegedly added that "They're making [long] distance work, and they are stronger than ever."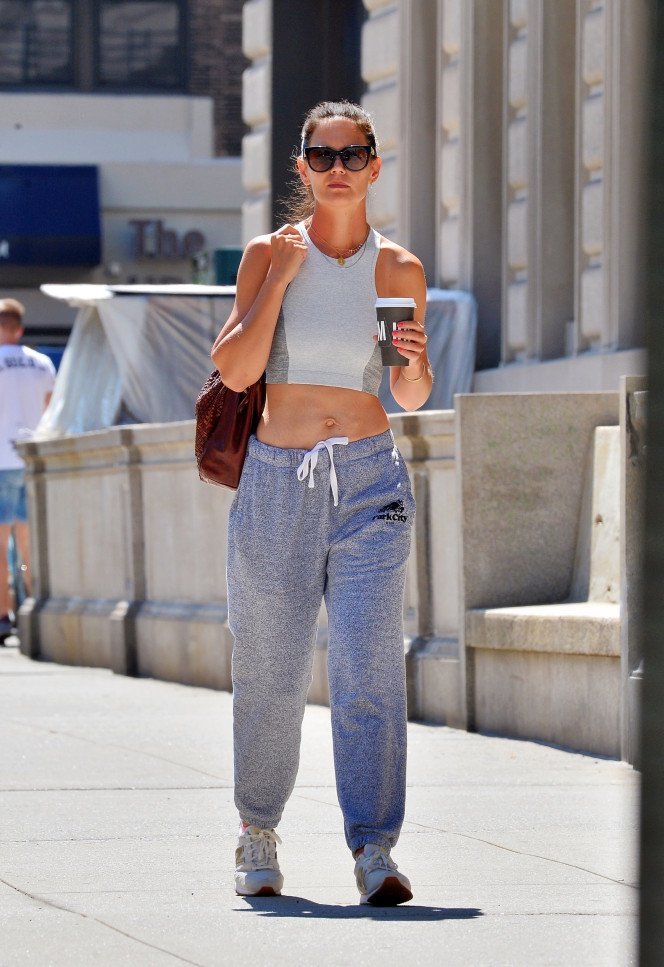 Foxx lives in Los Angeles while Holmes is a New York resident. When he was overheard talking about his relationship, Foxx had been attending the Corkcicle's Rosé Day LA celebration at Saddlerock Ranch in Malibu.