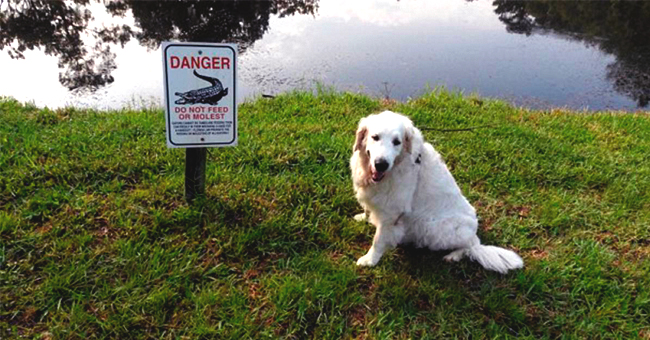 twitter.com/Fox35News
75-Year-Old Florida Man Rescued His Daughter's Dog from an Alligator

A man from Florida recently managed to save his daughter's Golden Retriever after he was attacked by a nearly 8-foot alligator that caught him by surprise.
Buddy Ackerman, from Palm Harbor, is 75 years old but proved that he still has plenty of fight in him by facing the alligator head-on, allowing the dog to escape uninjured.
According to Ackerman, the beast lunged and grabbed the canine while he was relieving himself near a pond in their backyard and it was all very sudden.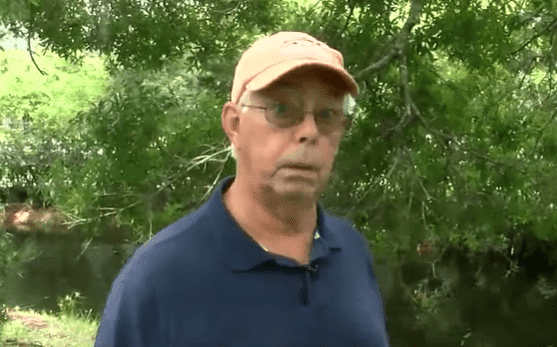 Buddy Ackerman | Photo: ABC Action News
A TRUE ACT OF BRAVERY
Despite his advanced age, Ackerman reacted rather quickly after hearing the dog, named Osi, squeal as the alligator trapped him between his powerful jaws.
The 75-year-old recalled being a "nervous wreck" while fighting the monster, and even slipped and fell on his backside at one point during the encounter.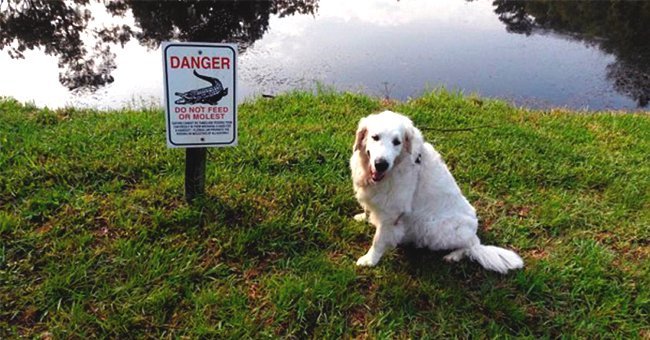 Osi the dog next to a sign warning people about alligators | Photo: ABC Action News
Ackerman eventually saw an opportunity to kick the alligator twice in its snout, forcing it to open its mouth "real wide" before backing up a little. This allowed Osi to run away from the large animal.
Ackerman's daughter, Jody, described her father as the family's hero, but he later admitted that they were very lucky and that he was more worried about her daughter and how she would feel if she lost Osi.
THE CREATURE WAS REMOVED FROM THE PROPERTY
He added that it would have been worse if Osi was a smaller dog:
"I don't know what would have happened with people with little Pekingese or something running around. I guess we'd say goodbye."
Professional trappers were called to the home the very next day and managed to capture the 7 feet, 7 inches long alligator so it wouldn't bother the family again.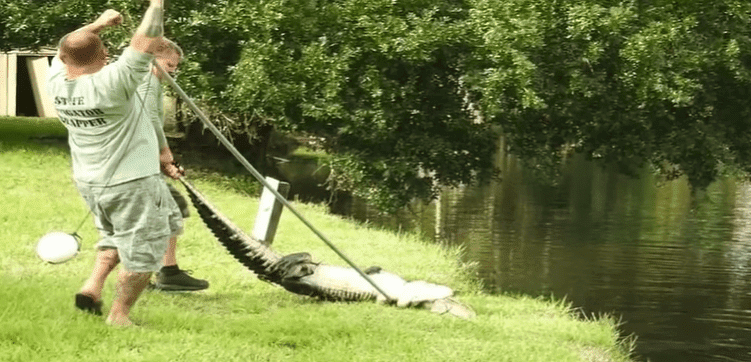 Trappers retrieving the alligator | Photo: ABC Action News
KNOCKED OUT COLD
But even though trappers are trained to find and retrieve these large creatures, sometimes things can go wrong, as proven by an incident that took place in Orlando, Florida.
After capturing an alligator that was found walking through a neighborhood, one of the trappers was headbutted by the beast while they were trying to load him into a truck.
The man was knocked out by the impact but made a full recovery. The moment was captured on camera and posted on the internet, where it has been seen by thousands of people.
Please fill in your e-mail so we can share with you our top stories!