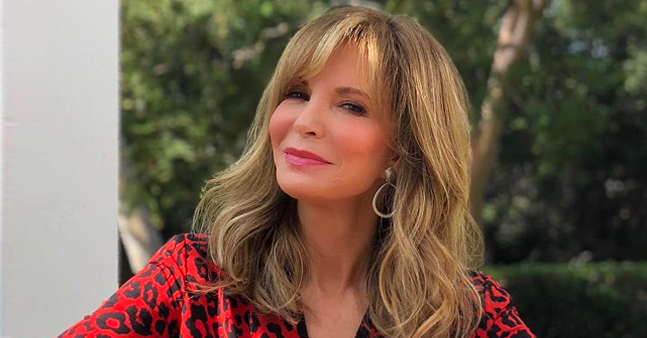 instagram.com/realjaclynsmith
Jaclyn Smith and Team Raise $11,152 for Kids and Adults with Developmental Disabilities
In a bid to promote her advocacy of a better society, the actress partners with a charity organization to help raise funds to support individuals with disabilities.
The latter part of the 1900s saw Charlie's Angels stars: Jaclyn Smith, Farrah Fawcett and Kate Jackson become worldwide sensations due to their incredible roles in the movie.
However, over the years, the actresses have shown fans that they are more than just pretty on-screen faces by engaging in various humanitarian needs and contributing to societal development in every bit they can.
An instance is Farrah Fawcett's decision to establish The Farrah Fawcett Foundation, which helped raise funds for education and research for cancer.
Although Farrah is now late as she passed away due to cancer in 2009, her friend Jaclyn Smith is carrying on with the humanitarian work, and she revealed her latest exploit with fans through her social media account.
A caption which was accompanied by a series of photos on Jaclyn's Instagram page read;
"What an incredible day we had on Saturday at @abilityfirstla's AbilityFest in downtown LA!! Thank you to everyone who came out to show their support. To my "angels" who donated…, I'm so touched and so proud!"
Further details into the caption revealed that the actress and her team were able to raise a stunning $11,152 to help out with the charity works.
The photographs taken from the event which as revealed from Jaclyn's caption took place in downtown LA also offered insight into how the event might have gone.
The beautiful actress looked evergreen as always as she was spotted wearing a striped jacket on top of a white shirt, and a black face cap to complete the look. Other pictures showed her posing with fans.
ABOUT THE CHARITY
The organization which Jaclyn participated in the fundraising for is known as AbilityFirst. Focusing on people with disabilities, the charity runs programs as well as services to provide disabled people with skills, tools, and experiences needed to reach 'their full potential.'
The event which featured the actress is one of the series of fundraising programs for the AbilityFirst charity, and it is branded as 'AbilityFEST.'
Although the charity usually ran its fundraising through a program named 'Stroll & Roll,' there has been a shift towards the new AbilityFEST in a bid to allow 'all-year engagement and mission-driven experiences for supporters.
Please fill in your e-mail so we can share with you our top stories!