Kelly Ripa's Fans Confuse Husband Mark with Handsome Son Michael in Their Honeymoon Photo
It is quite common for children to hear that they look after their parents, but sometimes they are born as true carbon copies of the original models.
Kelly Ripa recently took to her official Instagram account to share a very special and sweet photo of her husband, Mark Consuelos, during their honeymoon in 1996.
Fans absolutely adored the snap, complementing the actor on his great looks, but some people mistook him for their oldest son, 22-year-old Michael.
THEY'RE LIKE TWINS
Consuelos is currently 48 years old and is considered by many fans to be one of the most attractive men in Hollywood, which is quite lucky for Michael who looks just like him.
According to Ripa, Consuelos was 25 at the time the picture was taken, and the fact that he was so young and around the same age his son is now tricked some people into believing they were looking at the young man.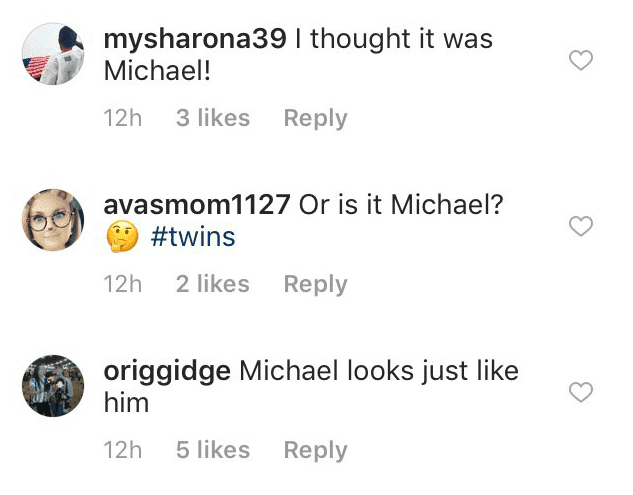 FANS WERE MIND-BLOWN
An Instagram user named Liza was one of them, saying that at first glance she thought it was Michael in the picture and not his father. "Those Consuelos genes are strong," she added.
But the user was not alone, as plenty of other people couldn't help but compare the two. Some even wondered if Ripa had used a doppelganger phone app to create the photo.

THE PERFECT TV ROLE FOR MICHAEL
Given the incredible resemblance to his father, Michael managed to snag a role in the show "Riverdale" as a young Hiram Lodge, the character Consuelos has been playing since 2017.
His parents were incredibly proud of him and used social media to praise him. Ripa even joked that, since they were his parents, they were entitled to 10% of all his future earnings.
Consuelos wrote:
"Bucket list moment for Mom and Dad. Congrats to my son Michael on being cast as the younger (and much better and handsomer) Hiram. We are so proud. Love you MJC."
Michael was born in 1996, the same year his parents tied the knot, and has two siblings - sister Lola Grace, born in 2001, and brother Joaquin Antonio, born in 2003.