Jill Duggar Wishes Jim Bob Happy Birthday with a Childhood Photo
Jim Bob Duggar, the famous patriarch of the "Counting On" family, has recently celebrated 54 years on earth and his daughter Jill was one of the first to wish him a happy birthday.
In order to commemorate the special occasion, Jill took to her Instagram account to post a very sweet picture of herself with her father.
In the photo, fans can see a much younger Jim Bob looking at the camera while holding baby Jill, with what seems to be a park serving as the background.
A VERY TIGHT FAMILY
Jim Bob celebrated his birthday on Thursday, July 18, and Jill wasn't the only one marking the occasion. With 19 children and 13 grandchildren, the patriarch was showered with love from all angles, even by fans.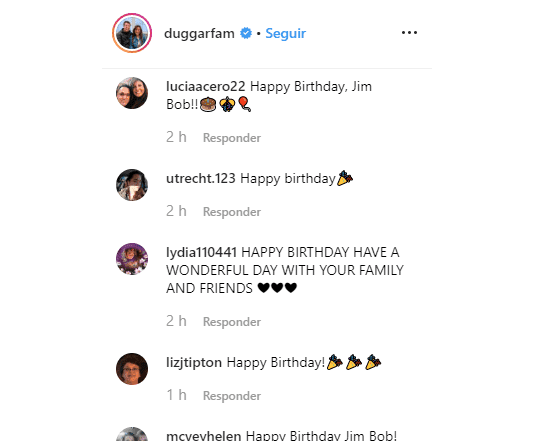 THE STAR OF THE DUGGARS
Later on, the Duggars added two snaps to the family's official Instagram page, both featuring Jim Bob who appears smiling with his grandson, Garrett, and wife, Michelle.
The caption read:
"Happy Birthday, Jim Bob! So thankful for your kindness, love, grace, and care for each of us! You are a fantastic dad and grandpa. Enjoy your full head of hair as the years continue to unfold! We love you, Pops!"
GARRETT'S BIRTHDAY
Little Garrett, who is Joseph and Kendra Duggar's son, also celebrated his birthday recently, with the proud parents sharing a heartwarming photo of him eating cake.
In the black and white picture, posted in honor of his very first birthday, Garrett can be seen sitting in what appears to be a tall chair while smiling sweetly at the camera.
In a second photo that was later posted online, Garret seems to be holding a small twig as he sits on their home's wooden deck. The intense expression on his face and blond hair being bathed by the sun melted fans' hearts.