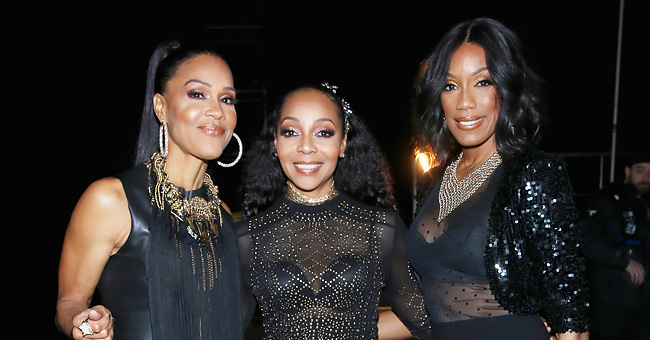 Getty Images
Maxine Jones on Ex 'Evil Skanks' Bandmates & What Caused En Vogue to Break Up

En Vogue was one of the most significant girl vocal groups that graced the music scenes and reached a success peak that saw them sell multiple records.
However, the group broke apart after a disagreement, and a former member, Maxine Jones recounts her side of the story, and why she would never go back to the group.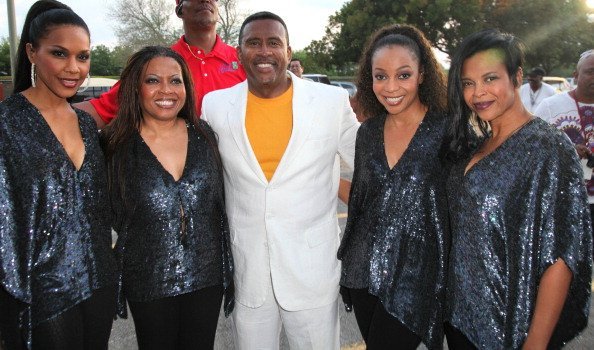 Cindy Herron, Maxine Jones, Michael Baisden, Terry Ellis and Dawn Robinson attend the 6th Annual Jazz In The Gardens | Photo: Getty Images
En Vogue was one of the famous girl vocal group of the 90s and early 2000s. The group was originally made up of four members, Terry Ellis, Dawn Robinson, Cindy Herron, and Maxine Jones.
They made millions in album sales, had multiple award nominations with many awards wins to their name. All good things come to an end, and so it was for the group's original members, who fell apart.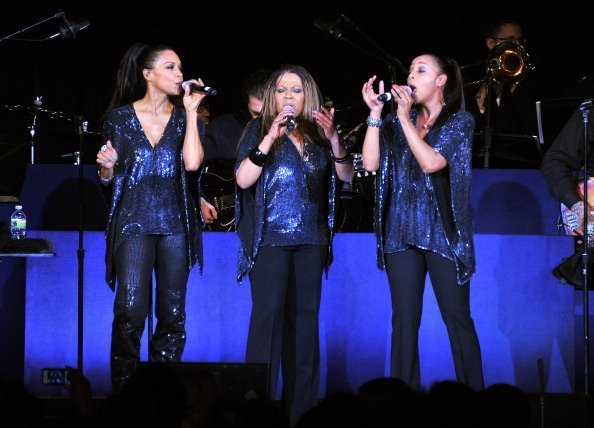 Cindy Herron, Terry Ellis and Maxine Jones perform at the Jackie Robinson Foundation Awards Gala | Photo: Getty Images
Maxine Jones was in the thick of the breakup and has revealed the details behind her split from the group, and why she is never going back.
MAXINE BLAMES DENZIL AND FELLOW GROUP MEMBERS
In the interview which she granted some years back, Maxine blamed the group's producer, Denzil Foster, and members, Terry Ellis, and Cindy Herron for their split.
The now enstranged group member accused Terry of bringing tension to the group and also losing her sense of judgment because she (Terry) was having a romantic relationship with Denzil.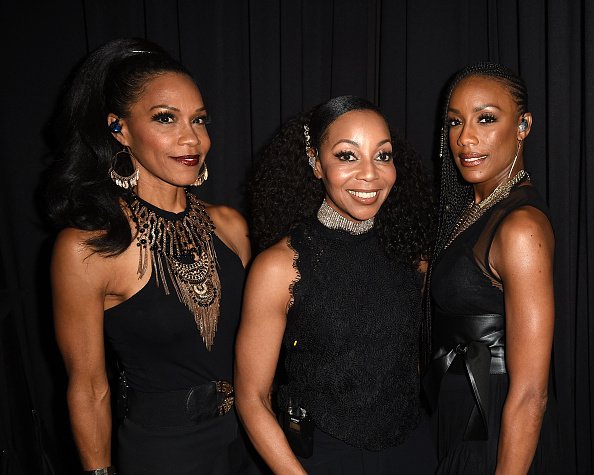 Cindy Heron, Terry Ellis and Maxine Jones at the Habitat LA 2017 Los Angeles Builders Ball | Photo: Getty Images
Denzil had a huge hand in putting the group together, and Maxine revealed that he was famous for saying that he would rather tear the group apart than see them attain success without him. She further explained that he did just that.
CRACKS IN EN VOGUE
After the girls attained a massive success with their album, Funky Divas, they were sought after by a record label, who offered them a lucrative deal to sign them.
However, they failed to reach an agreement and were, thus unable to capitalize on their success. The deal, according to Maxine, was a way for them to finally free themselves from Denzil and his co-producer, Thomas McElroy, but they failed to take advantage.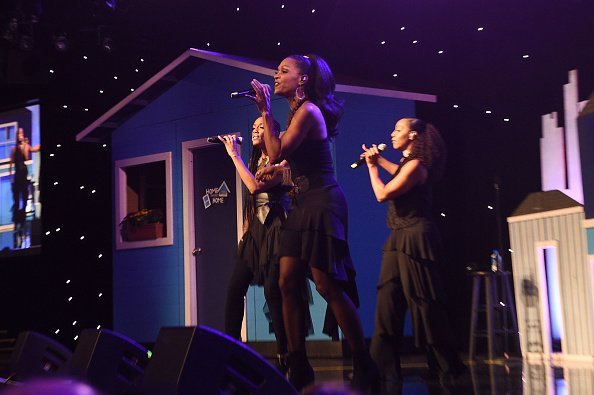 Terry Ellis, Cindy Heron and Maxine Jones perform at the Habitat LA Builders Ball | Photo: Getty Images
The disagreement split the group, with Maxine and Dawn wanting them to move to the new record label, while Terry and Cindy wanted them to remain with Denzil and Thomas.
The disagreement dragged on for two years, and when En Vogue ran out of funds, they were forced to sign the deal with Denzil's record label. In the aftermath of signing, they released EV3, which was highly successful.
Each girl took home a whopping $280,000, money they all needed after being away for some time. However, all was still not well with the group, and Dawn eventually left.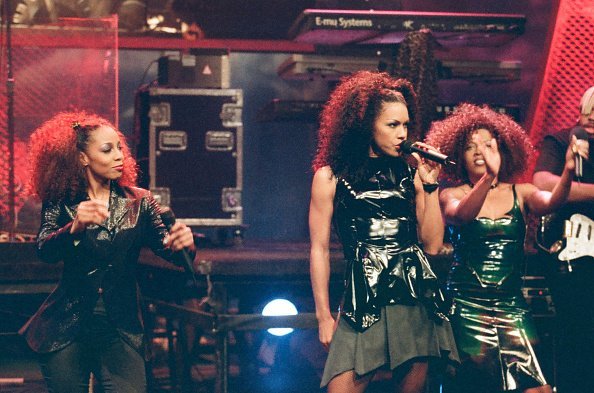 Terry Ellis, Cindy Herron, and Maxine Jones of En Vogue perform on stage | Photo: Getty Images
Maxine meanwhile continued to maintain her stance that the girls didn't need Denzil and his record label since their most significant record was done without the label.
She claimed the girls were offered another record deal, but Denzil presented himself as the "go-between guy," and couldn't work out his deal with the label.
Again Terry and Cindy backed the producer and chose to back out of the contract with Universal Records Motown and return the advance. When Maxine refused such, Cindy asked her to give the money back, or they would take the money from her check.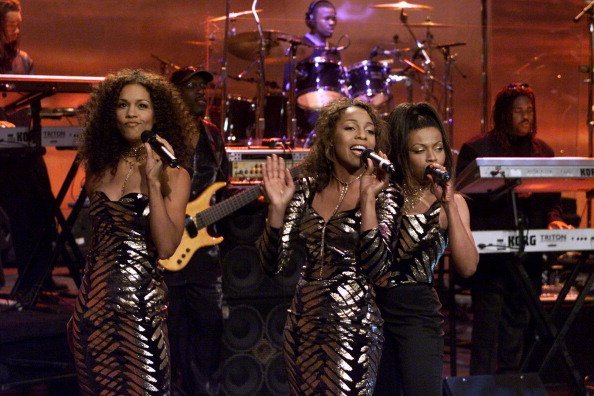 Maxine Jones, Cindy Herron and Terry Ellis at an event | Photo: Getty Images
At this point, Maxine felt like an unequal partner, whose opinions were not valued. She believed that Cindy had crossed the barrier with her statement, and thus decided to put them on notice.
RIGHTS TO THE GROUP NAME
Maxine went on to hire an attorney to take care of her affairs. She was however fired from the group by Terry and Cindy.
Not backing out, the betrayed singer founded a counter group with Dawn, known as "En Vogue To The Max," and started touring the country.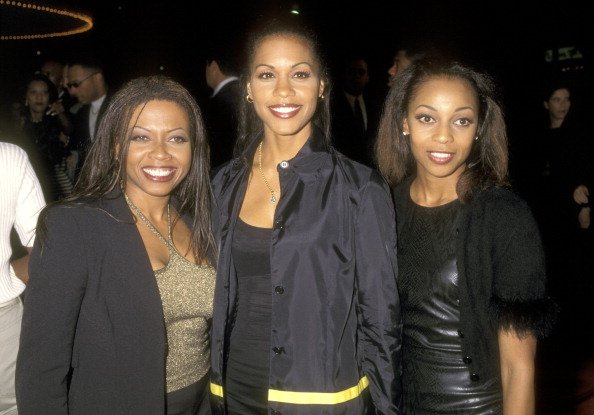 Maxine Jones, Cindy Herron and Terry Ellis at an event | Photo: Getty Images
As expected, Terry and Cindy failed to accept the new group's name, and what followed was a lengthy court case, after which they won the rights to the group name.
Having lost the case, Maxine reached a financial low and filed for chapter 7 bankruptcy as she lost funds due to the legal process.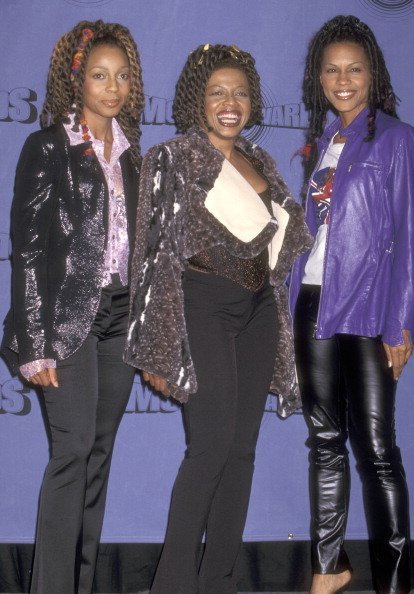 Terry Ellis, Maxine Jones and Cindy Herron attend the Sixth Annual MTV Movie Awards | Photo: Getty Images
The vocalist still feels betrayed by the group, which she was with for more than 25 years. She said she has a stake in the group as her mark is all over it, thus earning her the right to use the name.
HOPE FOR A COMEBACK
Maxine started her solo career in the aftermath of the split, while Terry and Cindy remained with the group. Fans of the group will continue to be hope that they find a way to iron out their differences and make a comeback someday.
Please fill in your e-mail so we can share with you our top stories!