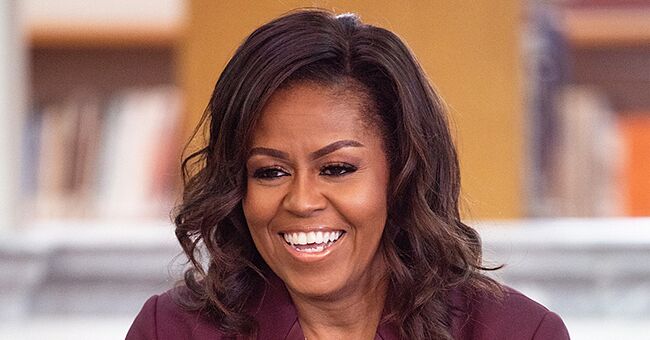 Getty Images
Michelle Obama Tops the List of Most Admired Women in the World
Michelle Obama is now the most admired woman in the world, replacing the Hollywood actress, Angelina Jolie and being at par with Bill Gates, who remains the most admired man.
Former First Lady Michelle Obama topped the list as the world's most admired woman, which Angelia Jolie used to reign, according to YouGov's annual research. Bill Gates also topped the chart, once again, as the world's most admired man.
Jolie, who used to take first place, dropped to third place while the second spot was taken by US talk show host and philanthropist, Oprah Winfrey. As for the second most admired man, America's former President, Barack Obama, took the spot.
Within America, the former first couple and well-loved world leaders, Michelle, and Barack Obama, are dubbed the most admired women and men, followed by Donald Trump, Clint Eastwood, Bill Gates, and Dwayne Johnson for the men.
The study was conducted in December and involved the participation of over 42,000 people from 41 countries across the globe. Simple questions were asked to compile answers for nominees, such as:
"Thinking about people alive in the world today, which [man or woman] do you most admire?"
In January, the top nominees to poll respondents on "who they truly admire." It no longer comes as a surprise that Michelle topped the charts as she was honored by Time magazine as one of the 100 Most Influential People of the Year.
Famous singer, Beyonce Knowles-Carter penned a piece that was published in the magazine about the former first lady. She began by saying her love for Michelle came as a breeze -- it was a no-brainer decision. She added:
"It was something that came naturally because of how she carried herself. Because she resembled us and was moving in spaces where, as black Americans, we weren't exactly meant to be, she seemed so powerful."
Knowles-Carter met Michelle in 2009, before her husband's inauguration, where she recalled the powerful woman giving her a warm hug. She saw Michelle as a "regal, confident woman who possessed a reassuring calm."
Please fill in your e-mail so we can share with you our top stories!