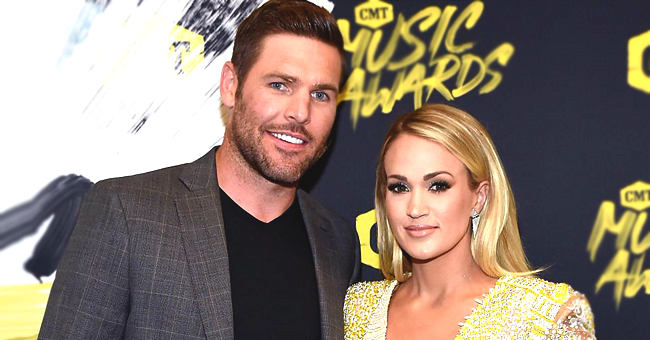 Getty Images
Carrie Underwood Celebrated a Romantic 9th Anniversary with Husband Mike Fisher

Carrie Underwood and her husband, Mike Fisher, recently celebrated their ninth wedding anniversary in a simple but sweet way, which she revealed in an interview.
During her interview with PEOPLE, Carrie Underwood revealed how she and her husband, Mike Fisher, decided to celebrate their ninth wedding anniversary. It was a low-key and simple celebration, which involved time the couple spend bonding.
"We didn't' do much," Underwood said. "We had gotten horses recently, and I hadn't gotten to really get to know them because my life has been nutso. So we took the horses out, and I got to ride for the first time."
After their afternoon activity with the horses, the American Idol champion and her husband dressed up for a romantic anniversary dinner in a restaurant only five minutes from their house, which they occasionally go to.
"Call somebody to come watch the kids and sneak away, and we're back in like an hour and a half… The anniversary was good," she added.
Underwood and Fisher's relationship was not always smooth-sailing, having to face many challenges, including multiple miscarriages, yet they withstood the storm and continue to be as strong as ever. The 36-year-old recently spoke about their relationship and gave credit to her husband for being her rock.
Despite having emotional and hormonal shifts throughout the day, given that she was on and off with being pregnant, Fisher still managed to keep her "grounded" and love her at her most unlovable times – truly the epitome of a good partner.
Last year, Underwood candidly spoke about her three miscarriages on "CBS Sunday Morning: For the Record." The country music artist revealed that two of her miscarriages occurred in 2017, and another happened in 2018.
"I'd kind of planned that 2017 was, you know, going to be the year that I work on new music, and I have a baby. We got pregnant early 2017, and didn't work out," Underwood shared.
Please fill in your e-mail so we can share with you our top stories!