Barbra Streisand's Fans Debate Over a Photo of Her Little Granddaughter Wearing a Swimsuit
The iconic singer and actress raised a few eyebrows after she shared a snapshot of her granddaughter wearing a bikini.
77-year-old Barbra Streisand took to Instagram to share the photo of her 8-month-old granddaughter, Westlyn Reign, the daughter of her stepson, Josh Brolin, wearing a striped bikini and waving the American flag.
The proud grandmother captioned the post, "My patriotic granddaughter waving the American flag on the 4th of July! She looks so cute in her first bikini!"
FANS VOICE DISPLEASURE
While Streisand was perfectly okay with the photo and the way her granddaughter was dressed in it, few of her fans on social media expressed their discontent.
They took to the comments section to voice their displeasure at little Westlyn's outfit. They argued that she was too young to be wearing such clothing.

Another user also suggested that they were offended by the image of such a young child wearing a swimsuit.

IS IT REALLY OFFENSIVE?
However, for a few comments of hate, Streisand also received plenty of support from other social media users who thought that it was completely normal for Westlyn to be wearing such clothes.

Instagram user 'roserandyf' supported Streisand and argued that people taking offense in the photo are actually to be blamed for "sexualizing" the image.

Another user also commented that people voicing problem with Streisand's snapshot have actually "got issues." They stressed, "I just see a cute baby."

Although the post attracted several divided opinions about Westlyn's dress, most of Streisand's fans simply chose to express love and adoration for the baby.
Many fans described "Westlyn" as "cute" and adorable. While philanthropist Donna Karan wrote that she was jealous of Streisand for having an adorable grandchild.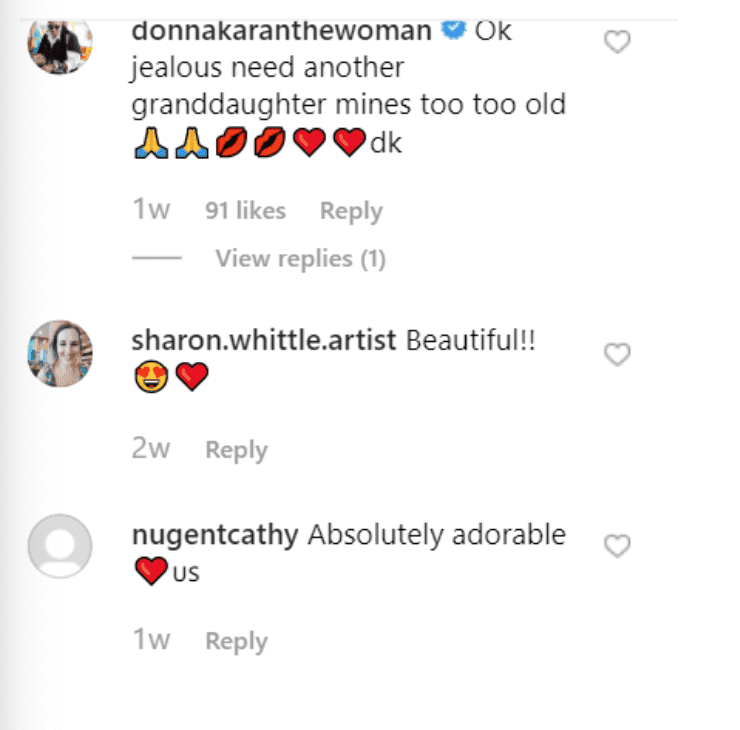 Streisand often expresses her adoration for Westlyn through images shared on social media. Previously, she also posted another snapshot that sees her holding her grandchild in her arms.
The famous singer-actress welcomed her grandchild into the world last year in November. She also took to Instagram at the time to announce Westlyn's arrival.