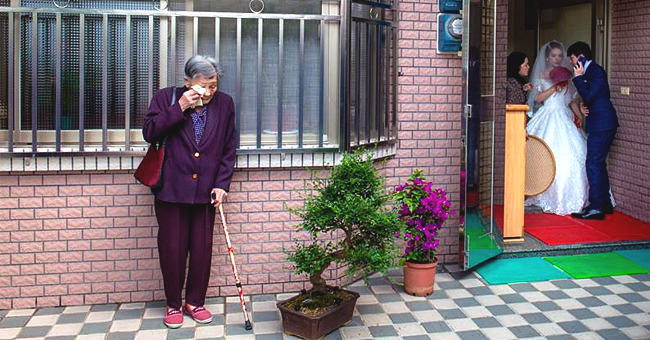 facebook.com/See'N Image Studio
Touching Pic of 90-year-old Granny Reportedly Shedding Tears at Granddaughter's Wedding Went Viral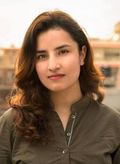 The moving photograph sees the old woman trying to hide her tears by taking cover behind a while her granddaughter ties the knot.
The viral photo was posted on Facebook by the wedding photography company, 'See'N Image Studio,' who clicked several memorable moments of the ceremony that day.
One of the moments they captured won the hearts of people all over the world as it shows the emotional bond between a grandparent and grandchildren.
HIDING HER TEARS
The image sees the bride just about to step outside the house before beginning her new married life. The grandmother is seen a few steps away by the side of a wall, wiping her eyes with a handkerchief.
The photography company described on their Facebook post that the old woman was shedding tears outside silently while waiting for her granddaughter to get married.
The post suggested that the elderly woman did not want her granddaughter or anyone else to see her tears so she was taking a corner to deal with her emotions by herself.
WINNING HEARTS ALL OVER
See'N Image Studio's post has so far been shared over 132 times and has received thousands of reactions. Many of the Facebook users took to the comments section to express their thoughts on the photograph.

Fan comment on See'N Image Studio's post. | Facebook/See'N Image Studio
Several users described the photograph as "touching" and "moving," while many others simply commented crying emojis.
Many others were so overwhelmed by the old woman's love for her granddaughter that they were reminded of their own grandparents.

Fan comment on See'N Image Studio's post. | Facebook/See'N Image Studio
THE SPECIAL BOND
As reiterated by this viral photo, the bond between grandparents and their grandchildren is truly a special one.
Previously, another video, which highlighted a similar bond between a granddaughter and her grandmother, also went viral on social media.
The video captured in Tulsa County, Oklahoma showed an elderly woman getting emotional while unwrapping a special gift from her granddaughter.
Please fill in your e-mail so we can share with you our top stories!