Meet Leslie Robinson, Michelle Obama's Niece Who Was Once Threatened at Her University
A talented athlete with brains to boot, Leslie Robinson didn't let the pressures of being related to Barack Obama, or a threat on her life keep her from playing basketball.
During Leslie's sophomore year in Corvallis, Oregon, she showed so much sporting promise, that her uncle Barack Obama gave her a special mention during a podcast with Bill Simmons from ESPN in 2012.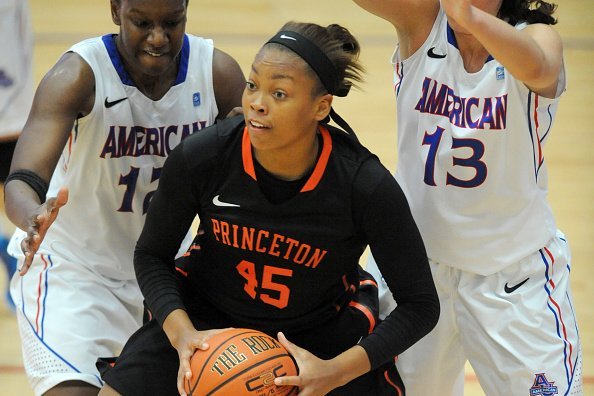 "The best athlete in our family is actually my niece, my brother-in-law's daughter, who lives out in Oregon, out in Corvallis, and she'll be D-1. This is one of those things where she has to decide does she want to play softball, volleyball, or basketball? But she's just -- she's good at everything. Unbelievable," Barack said.
During Leslie's sophomore year at Corvallis she maintained a busy schedule with basketball in winter, softball during the spring, and volleyball in the fall, all the while kept an impressive 4.0 GPA.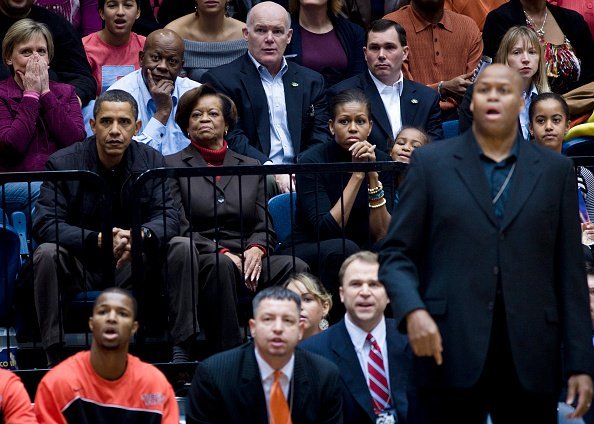 On March 2, 2012, after Leslie's team scored a game-high of 11 points, even though they lost the game at the Class 5A playoffs, she looked forward to spending time with her family. 
"I thought I'd give myself a break after we lost," Leslie said. "It's going to be really nice to get to see my family a little more." 
Leslie's family all had Ivy League educations. Her father Craig Robinson, a former basketball standout graduated from Princeton, and so did his sister Michelle Obama.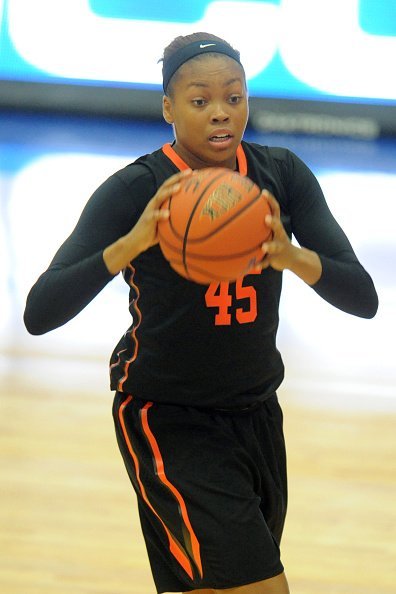 Her father became head coach at Oregon State, while Leslie's brother played basketball at Wesleyan at the time. Barack Obama is also known to be a big basketball supporter, and he even did some coaching in 2011.
"Watching 9, 10-year-old girls playing basketball and just fierce, just intense about it, is terrific. And last year I actually did some coaching," Barack told Simmons. "You just want them to win so bad. And when they actually run a play, and it works, you're just ecstatic. And a couple of heartbreaking losses and you're just feeling terrible. But they're wonderful."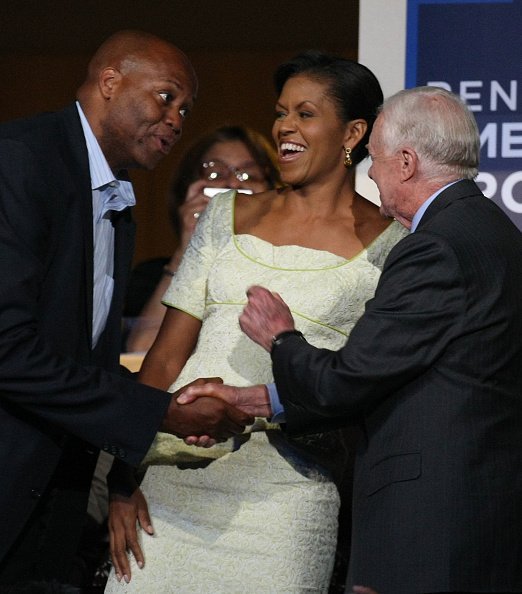 But Barack's 6-foot-1 niece helped the Spartans finish third place in their league that year. Leslie stood out more for her athletic abilities than her relation to the former president of the United States.
"We thought, 'Gosh, who is this kid?' She was raw and extremely athletic. We just needed to fine-tune her game. Once she develops her outside game, she will be able to do anything she wants on the court. She has the fight to win. It's innate in her," her coach, Jamie Medley told ESPN.
Because of her famous relatives, Leslie had dealt with her share of shots taken at her coaching father and her relationship with the Obamas.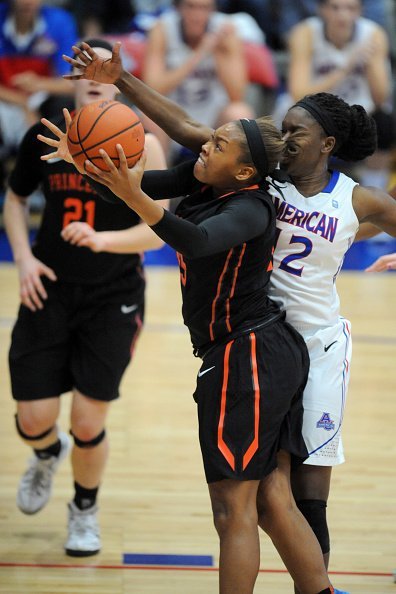 "It happens every once in a while," Leslie said. "It could happen more; I just don't always hear it. I just tell myself, 'I'm not [my uncle or father]. I can't run the country, and I can't coach my dad's team. There's nothing I can do about what they're saying to me.'"
However, three years later, while attending Princeton, Leslie received a threat against her life, but it didn't keep her from playing basketball. 
Princeton's women's basketball team had a Tiger's NCAA Tournament game at Maryland in March 2015. Increased security measures got taken after a tip-off that Leslie's life may be in danger.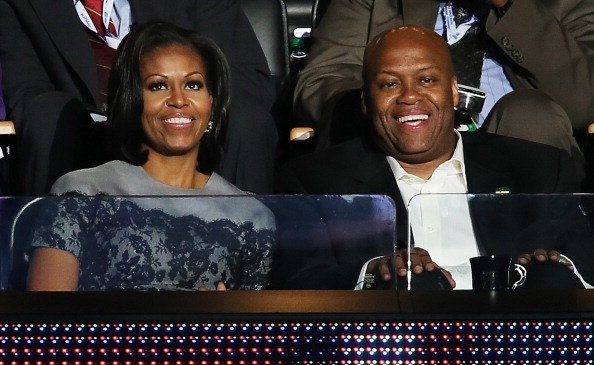 "On March 23, 2015, at approximately 3 pm UMPD received a call stating that the caller had received a text from a third party indicating that a male that she knew had a gun and mentioned President Obama's niece," the University of Maryland police department said in a statement released shortly after Maryland beat Princeton 85-70.
The officers investigated the tip and notified the United States Secret Service but found that the threats "from this third party are unsubstantiated."
Three days before the threat got made, Barack Obama attended a game between Princeton and Wisconsin-Green Bay along with his daughter Malia, Leslie's parents Marian and Craig, and other family members.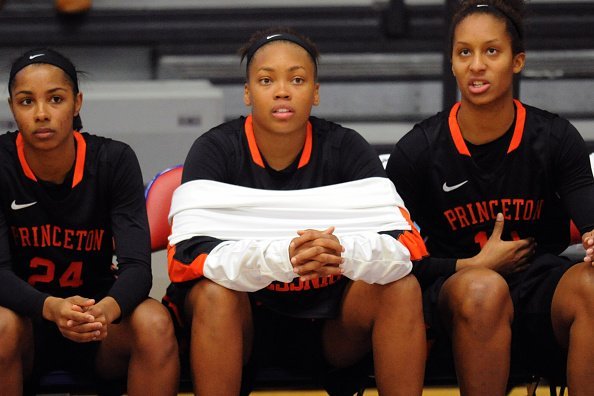 Basketball is an integral part of Leslie's life and that of her family. Her father believes that one can tell a lot about someone by how they play basketball.
During an interview in 2007, Graig recalled how he and Barack played a pickup game when they first got to know each other when Barack and Michelle started dating. 
While Barack didn't show off his Harvard Law pedigree or show signs of arrogance, other characteristics caught Craig's eye.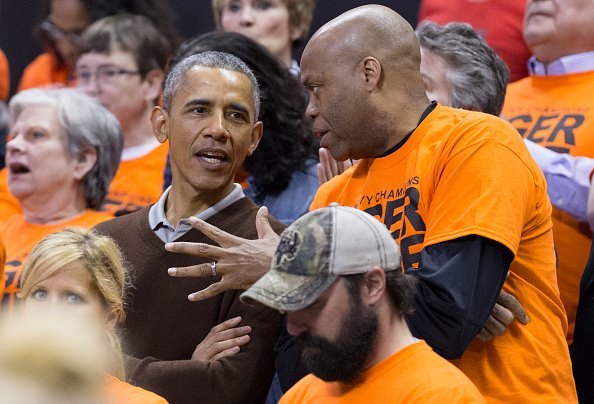 "He never wore that on his sleeve, and you can tell the camaraderie that he'd have on the court with people who he didn't even know," Craig said. "You knew that this guy had the ability to win people over."
In 2018, Michelle Obama recalled how protective her brother used to be while growing up, and before she got married. 
But the former first lady also elaborated on how Craig eventually "approved" of her relationship and marriage to Barack in 1992.