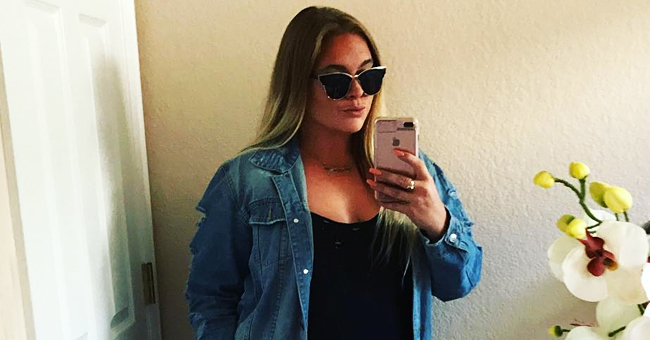 instagram.com/cecilybeezee
Cecily Chapman Misses Her Late Mother in a New Post

Cecily Chapman still cannot get over the death of her mom, Beth Chapman. In a new post on her Instagram, she narrated how she longs for the late "Dog" mother to visit her in her dreams.
When someone as inspirational as Beth Chapman dies, such a loss would be so hard to get over, especially for those who were very close to her.
Such has been the fate of the late reality star's husband, children, close family members, and fans, as there have been loads and loads of tributary posts from them since her passing. Cecilia continued that trend with a new post on her Instagram page, in which she stated how much she longed for her mom.
CECILY'S EMOTIONAL POST
Cecily posted a picture of the late Beth Chapman rocking blonde hair, a green top, black trousers, and carrying a black bag. Cecily's caption to the post evoked emotions. She stated that she waits patiently for her late mom to visit her in her dream, but hasn't seen her yet.
She also said she wakes up every morning hoping that Beth was still alive and her death wasn't real. She ended the post's caption describing her late mother as her rock, and that she still couldn't see her life without her in it.
Some commenters on the post, who had experienced the feeling of losing a loved one comforted Cecily and offered her some advice on how she can get through with her mom's loss. Cecily's sister, Bonnie Jo also replied to the post, telling Cecilia that she loved her.
She also added that she hadn't seen her mom in her dream either, and suggested that Beth may probably be trying to think of the words to tell them before coming to them in a dream.

Instagram/Bonniejoe
CECILY CONTINUOUS TRIBUTES TO LATE MOM
Cecily, in particular, has been hit by the death of her mom and has posted severally on her Instagram page since her passing. In the days leading to the late 51-year-old's memorial, Cecily shared an image of her late mom's famous nails behind the wheel of her car.
In the post, she said that her heart was heavy and that her mom was so amazing, while she (Cecily) was so lucky. The very next day, Cecily went into a nail salon to get her nails done just the way Beth's nails were on her deathbed.
She again shared the picture on Instagram. In the post, she explained that she cried throughout the manicure process, but that it was totally worth it. Fans of the Chapman family well applauded the tribute, and Beth would surely have loved it.
Please fill in your e-mail so we can share with you our top stories!