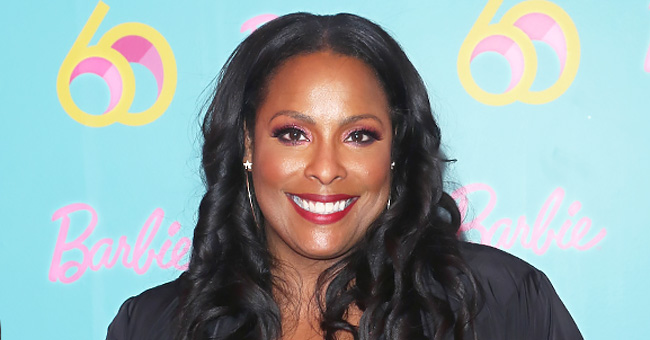 Getty Images.
DJ Spinderella's Daughter, Boyfriend Share Pics of Newborn Amid Salt-N-Pepa Drama

A big round of congratulations is up for legendary DJ Spinderella as her only daughter, Christy, welcomes her first child with boyfriend.
Christy, 27, shared the joyful news via Instagram a few days ago. The new mother wrote that she was "finally ready" to share pictures of her newborn son on social media.
"I'VE KEPT HIM TO MYSELF AS LONG AS I POSSIBLY COULD"
The post was an image of the newborn boy, Tatum, lying down unclothed with his face baring the sweetest expression ever. The rather scenic picture captured Tatum's excited expression as he lay between Christy's legs.
"I've kept him to myself as long as I possibly could lol, but I feel finally ready to share my heart with the world. My sweet boy," Christy wrote in her caption alongside a heart emoji.
NETIZENS REACT
The adorable photo quickly garnered thousands of likes, and numerous comments as fans couldn't hold their awe. One user, @blackchickabroad wrote:
"SQUUUUUEEEEEEEEE!!!!!!!!! You literally made the cutest and happiest baby in the world."
Another @pendompics similarly commented:
"Sooooo Adorable! This pic makes me happy."
Another Instagram user, @cynthiabaileysanto implored the mother to savour the moment the best she can:
"Hi, sweetheart he is so cute. Enjoy him while you can they grow up so fast."
SPINDERELLA COULDN'T BE HAPPIER
Christy is Spinderella's only child! The 27-year-old is the product of Spinderella's short-lived relationship with famous NBA star, Kenny Anderson. The young beauty seems to have a strained relationship with her father, but thankfully she has her doting mother, Spinderella to lean on, and the legendary DJ couldn't be more proud.
The new grandmother has shared numerous pictures of Tatum and Christy via Instagram. Some days ago, Spinderella excitedly took to Instagram to share an adorable photo of the mother-son duo spending time outdoors.
"My offspring are currently on the set of 'The Sound Of Music' .. All is Well," she sweetly wrote in the picture's caption.
WHO IS THE FATHER?
Christy's babydaddy is named Rami, and the pair have been dating for a long time now. They are the picture-perfect example of young love! Christy's boyfriend (baby daddy) revelation was one that took fans by surprise since many thought it unlikely that he would be a red-head.
Going by baby Tatum's cuteness, there couldn't have been a better daddy choice. Major congrats to the new parents on the birth of their healthy baby boy!
Please fill in your e-mail so we can share with you our top stories!