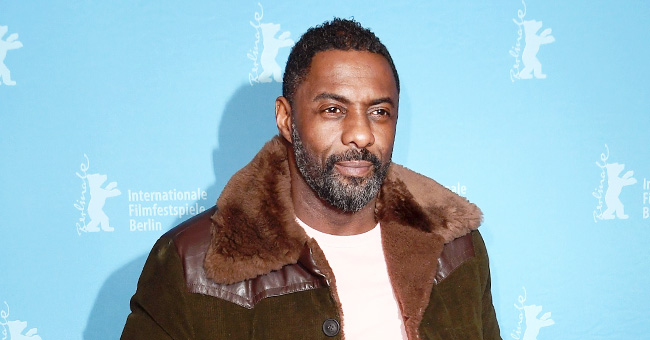 Getty Images
Idris Elba's Brand, 2HR Set, Pays Tribute to DJ Culture
Idris Elba is one of the most famous people in the world. When he's not acting, he is DJ'ing and as an Ode to his second career, the star has launched his own fashion line.
Idris Elba has starred in blockbusters like "Thor," "Avengers" and even "The Wire." He is also set to appear in the upcoming show "Hobbs and Shaw."
The actor decided to dabble in other career avenues after years of acting. From directing to DJing and now to launching his own fashion line, his career is as diverse as the characters he plays onscreen.
Deciding to try other career options:
The star jokingly attributes his career changes to a "mid-life crisis." He claims he likes to test himself with activities that really intrigued him.
"When you're acting you often walk onto the set and they are like, 'Okay, in this scene you're fencing and you have to look like you're really good,' and then you have a crash course in fencing like 10 minutes to do that one shot," says Elba.
"I've been acting for a long time," Elba says. "You can get categorized. There's things I like to do creatively and own them and be comfortable with them: music, production, directing, writing. I think the creative lane for me maybe has a little acting, a little directing, all of these other components together."
The desire to do something different led him to experiment with directing. He felt like all his years of acting gained him enough insight to "be director, actor, music supervisor and designer — even interior designer if I want."
"When you've been working on the set for a very long time you work with directors in various stages of their career," he says. "What happens is little fluctuations where you have more experience than the director."
Elba believes in the circle of life. He takes lessons from past experiences into all his new endeavors. He draws inspiration from his life for all new projects.
What led to his fashion line:
His work with directors as an actor taught him about creativity and how to tap into it. Talking about his own process of taking his experiences with seasoned directors and teaching new directors their tricks, he said:
"It breeds more creative choices and tastes. I think that's what's happening with creativity more and more with collaborative efforts especially in fashion."
The creativity he enjoys exploring led Elba to launch his own fashion brand called 2HR Set. It is currently available online.
About The Brand:
The brand's name is an Ode to a DJ set time. However, Elba revealed it holds a much deeper meaning for him personally.
"It's a made-up philosophy on having two hours to do anything being a good amount of time — even just to read a book, read an article, write a report, go to the gym, have a meal," he says. "It started as an homage to the set times, but [the 2 HR SET idea] started breaking into other areas."
Taking inspiration from brands like Carhartt, 2HR Set is a line of easy to wear clothes. The brand initially launched with merchandise-style sportswear.
This is not an opportunistic thing for me, I generally like what I'm creating.
Elba explained that the brand "started from a place of merch." They launched hoodies and T-shirts to get their "brand ideology out quicker to the masses."
Future plans for the brand:
Elba revealed that he intends to create a well-established brand that will be around for a long time. In an interview, he said:
"There's always the risk for someone like myself, that has his hands in many pies, that fashion just feels like it's just an easy in — a brand extension. This is not an opportunistic thing for me, I generally like what I'm creating. I generally feel like I can contribute."
It is not his first venture in the fashion industry. He once collaborated with Superdry which he stresses was completely different from where his own brand is going. 2HR Set is apparently set to stand apart in the crowded world of fashion.
Please fill in your e-mail so we can share with you our top stories!