LisaRaye Slams Nicole Murphy for Allegedly Going after Lela Rochon's Man
Nicole Murphy is catching a lot of heat online after photos emerged of her kissing director Antoine Fuqua who is married to actress Lela Rochon. One of the people coming for the former model is actress LisaRaye McCoy whose reaction hints at something we may need to know.
The controversial photos surfaced yesterday and have set social media abuzz with reactions mostly centering on rebuke for Murphy.
The Shade Room published the implicating images yesterday and among the thousands of furious Instagram users in the comment section was McCoy, 51.
The actress wrote:
"Gurl [Nicole Murphy] you went after [Lela Rochon's] husband too? Smh so wrong… again!!!"
Going by McCoy's comment, it appears Murphy, 51, has been caught in a similar situation before being spotted with Fuqua over the weekend.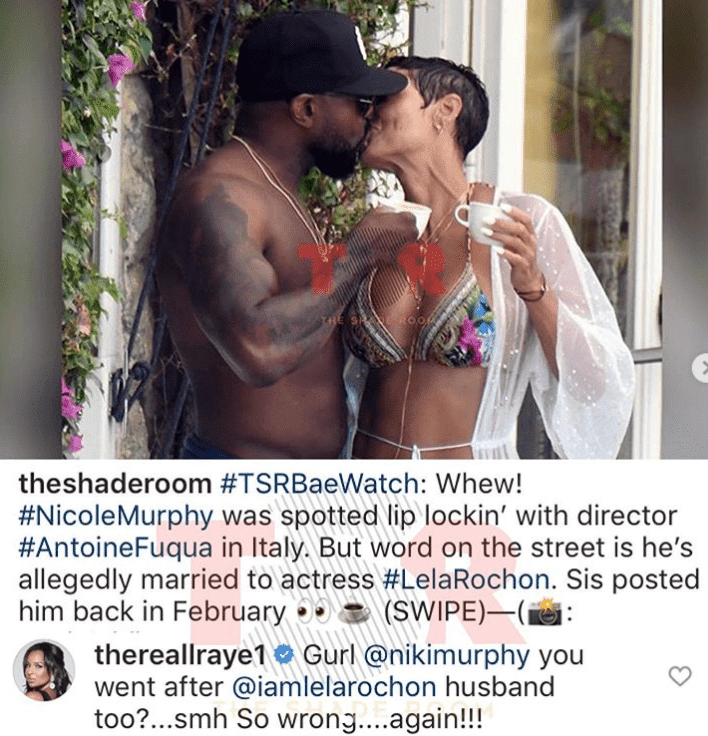 THE CONTROVERSIAL IMAGES
The photos show Nicole wearing a colorful bikini and sheer white robe that leave nothing to the imagination and offer a generous view of her curves.
The "Training Day" director also looked to be dressed for a relaxing time by the pool as he sported nothing but a blue towel around his waist and a baseball cap.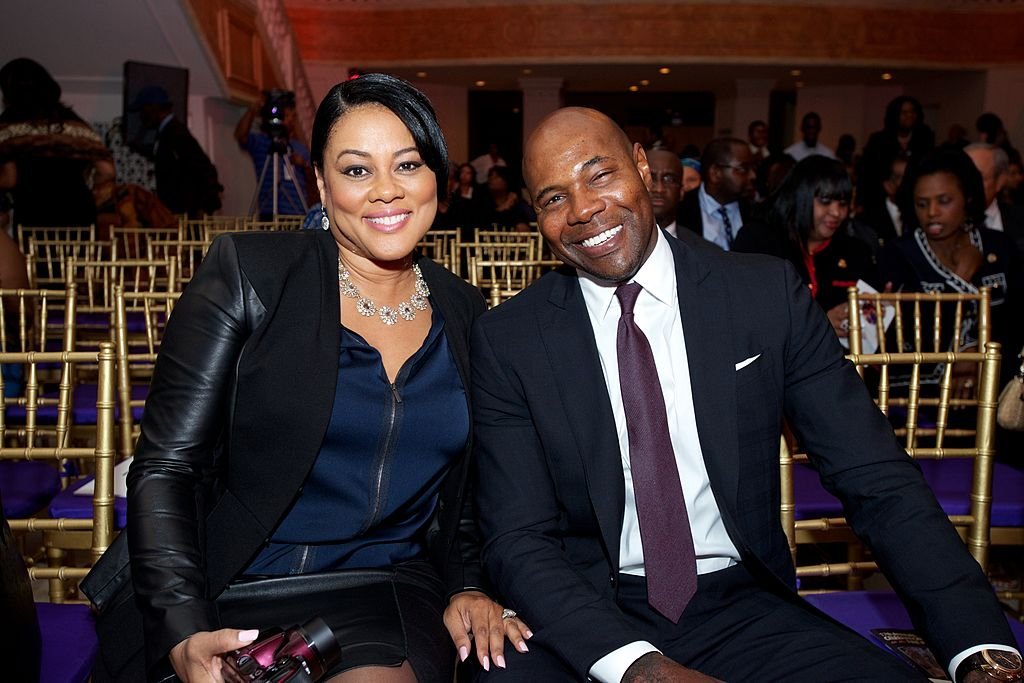 WHEN WAS IT TAKEN?
They are photographed locking lips twice: once while standing and again while sitting on what appears to be poolside lounge beds.
According to PEOPLE, the photos were taken on Saturday in Ischia, Italy where the pair planned to attend the Ischia Global Festival. Fuqua is reportedly being honored with a "Director of The Year" award at the event.
FUQUA'S FAMILY
Murphy and Fuqua's sighting might have passed off as just another celebrity PDA session, except that the film producer has been married to "Waiting To Exhale" actress Lela Rochon since 1999. The couple shares two children: daughter Asia, 16, and son Brando, 15, while Fuqua also has a son from a previous relationship.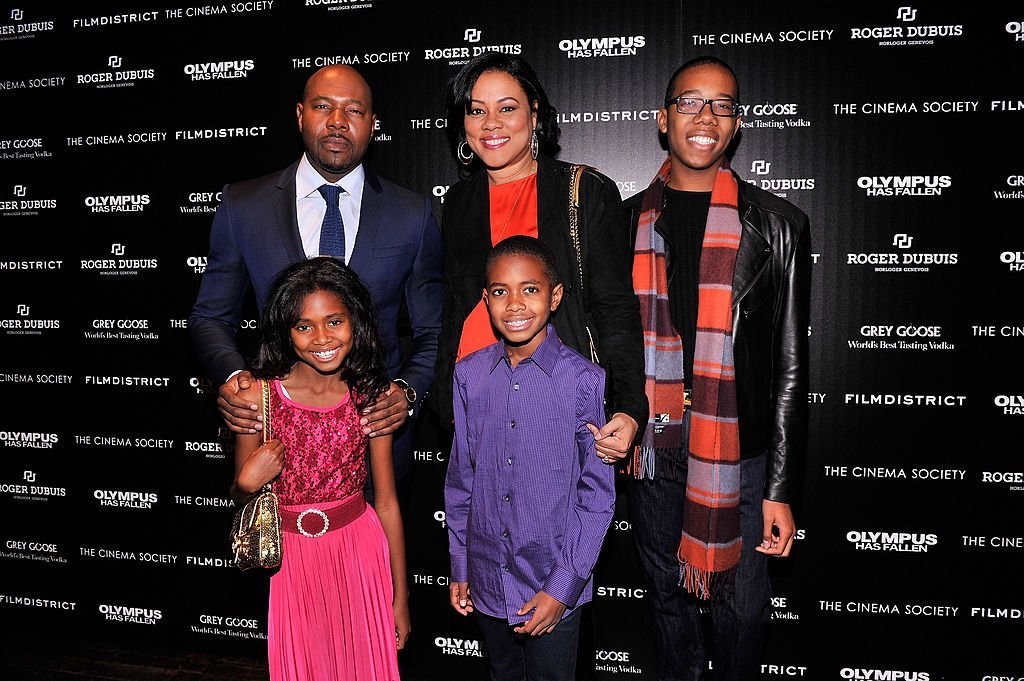 MURPHY'S PAST RELATIONSHIPS
Murphy, meanwhile, was previously married to comedian Eddie Murphy, with whom she has five children. The jewelry designer also dated "Good Morning America's" Michael Strahan from 2009 to 2014.
In the wake of the controversy, Rochon, 55, and Fuqua, 55, have deactivated their social media pages while Murphy has limited those who can comment on her Instagram posts.
MURPHY'S EXPLANATION
Speaking exclusively to Love B.Scott, Murphy insists that the photos (where she locked lips at least twice with the married man) are harmless.
"Antoine and I are just family friends," she said. "I ran into him in Italy, and we exchanged a friendly hello, and that was it."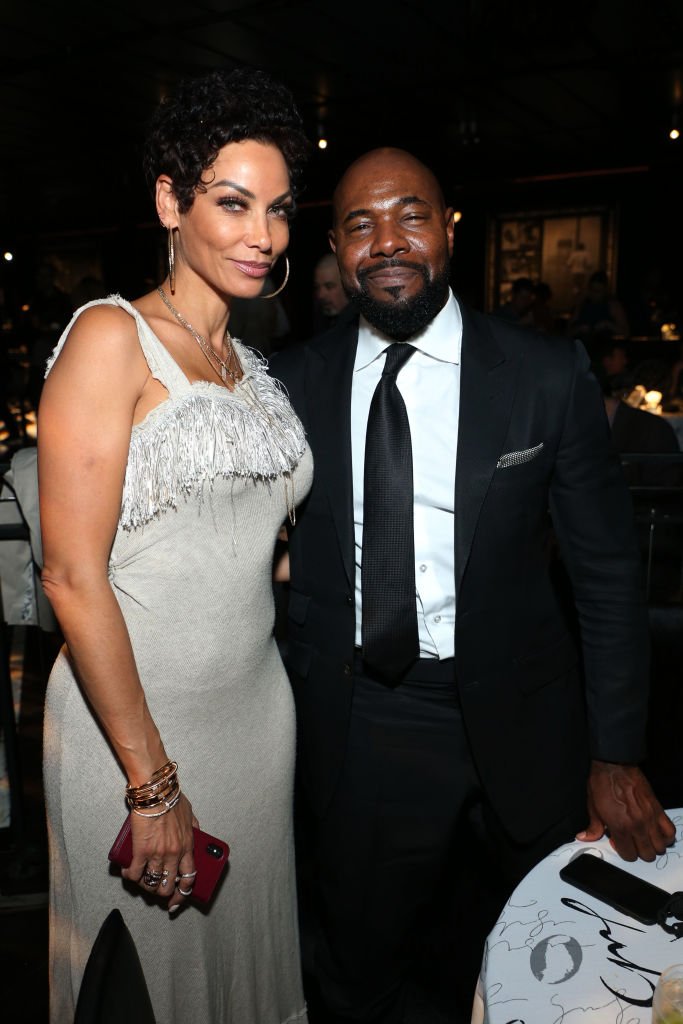 OUTRAGE ON SOCIAL MEDIA
But social media users are not buying her explanation and are going in hard on the "Hollywood Exes" alum.
"This isn't how you kiss a family friend" ~@mz_nita3
"Heartbreaking for Lela" ~@jakeia.ekwegh

"Listen! Lela may not look the same as she did in [1992 movie 'Boomerang'] but she is STILL BEAUTIFUL! Vows are for better or for worse. You don't embarrass your Queen like this after all these years she stuck by you! And Nikki just chasing a bag, She will be his Karma in the end. I'm DISGUSTED" ~@sweetafrikanqueen

Something tells us this isn't the last we'll be hearing of the Murphy-Fuqua-Rochon triangle.