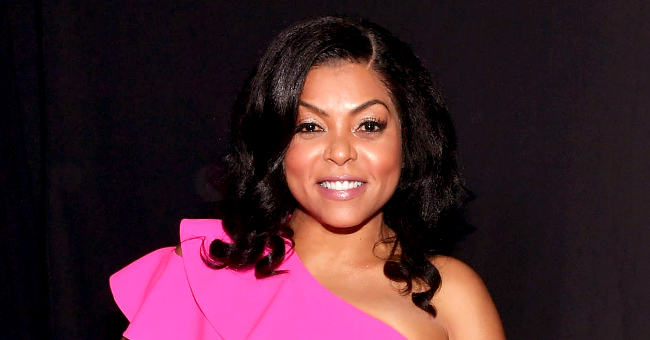 Getty Images
Taraji P. Henson Kisses Fiancé, Says 'I Love You so Much' on His Birthday
Taraji P. Henson locks lips with her fiancée Kevin Hayden as she celebrates his birthday. The lovers who have yet to set a wedding date are the cutest in their latest selfie.
We can't help but pucker up seeing Taraji P. Henson's latest snap with her fiancée. It was his birthday and they had a cute lip-locking moment.
PUBLICLY DISPLAYING THEIR LOVE
It's been more than a year since Taraji announced her engagement to NFL star Kevin Hayden and though the couple aren't in a hurry to tie the knot, they're all for sharing their romance to the world.
Last month, we witnessed their sweetness towards each other in a selfie of Taraji leaning in to kiss her fiancée. Weeks later, it was Kevin's turn to initiate a kiss.
PUCKERING UP FOR A BIRTHDAY SMOOCH
Just the other day, the two puckered up for a smooch selfie to celebrate Kevin's birthday.
"Selfie with the birthday boy," Taraji wrote before professing her love for him by writing, "I love you so much!!!"
In the snap, Taraji concentrated on capturing the moment directing her eyes to her cellphone as she receives a kiss from Kevin. The sweet moment is a testament to their solid relationship which began three years ago.
WAITING TO MARRY
Earlier this year, Taraji explained why they haven't set a date for their wedding yet. She explains she's been receiving a lot of scripts this year and wanted to make the most of it.
Taraji credits Kevin for being patient.
"He's just so beautiful… He's like, 'Baby, whenever you're ready." she told Extra's Tanika Ray while promoting her film, "What Men Want." And besides, the award-winning actress adds, "We live together, we're pretty much married."
Taraji intended to be married in the summer but since we haven't heard any wedding news from the couple, it's safe to assume she won't be a summer bride. What we're certain of for now is Taraji considers Kevin her "hittah 4 life."
Please fill in your e-mail so we can share with you our top stories!