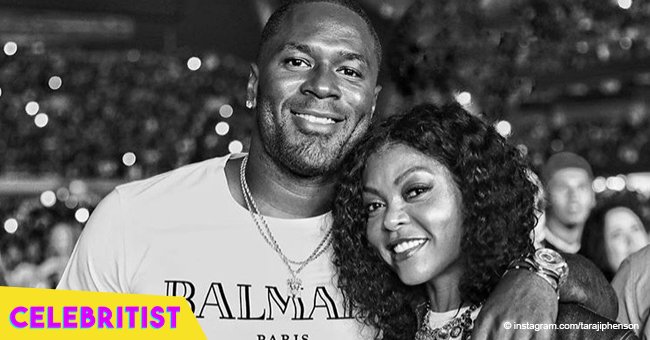 Taraji P. Henson reveals when she will tie the knot with fiancé Kelvin Hayden

Taraji P. Henson shares details about the planned date of her wedding with her fiancé Kelvin Hayden. The Empire actress includes the story of how he proposed to her too.
Last September 26, Taraji P. Henson guested at "The Tonight Show Starring Jimmy Fallon" and told the story about her proposal and the planned date of her wedding with fiancé Kelvin Hayden. She said that there is no rush for the wedding, but the planned date is in the summer of 2019.
"It'll be next summer, end of June, early July. All my family, all his family are close friends. Small, intimate"
The proposal took place on Mother's Day this year and Kelvin was coordinating with Taraji's son the whole time. Kelvin took her to the restaurant where they had their first date, and Taraji thought the occasion was for a friend's surprise party, not knowing what was yet to come.
She continued to share the story on the show, saying:
"So I get back in the room, and there's a violinist playing 'Adore' by Miguel, which is one of our favorite songs. So I'm putting two and two together, and then I see a photographer, and I turn around, and he's already down on one knee. And of course, I'm crying and gushing. My lashes come off. They look like a spider on the floor. And the rest is history."
Taraji was never open about her relationship, with only a few posts to spare – including her engagement post 4 months ago. This could be because she's never been one to risk getting hurt by romantically linking herself to others, but Kelvin seems to be the only exception.
Her interview on the show was one of the first times she explicitly talked about her relationship, with no details missed. Taraji made appearances on a few other shows, including "The View", where she shared details about her love story.
Now that she is sure of her love for him, and knowing that the two of them were to spend the rest of their lives together, it's been easier for Henson to speak up about their love story.
Please fill in your e-mail so we can share with you our top stories!