Prince George's Summer Vacay Includes Tennis Lessons and Garden Time with His Mommy Kate
Prince George may be having the best summer of his young life, and we anticipate that it can only get better. He's playing tennis with the GOAT and enjoying tons of outdoor time with family. 
Prince George just turned six years old, but it looks like he's having one of those birthdays that last for a whole week — in his case, it's actually the entire summer. 
The young tot is having fun from his kitchen in Kensington Palace all the way to a private resort on the Caribbean island of Mustique. Birthday photos of George are found below.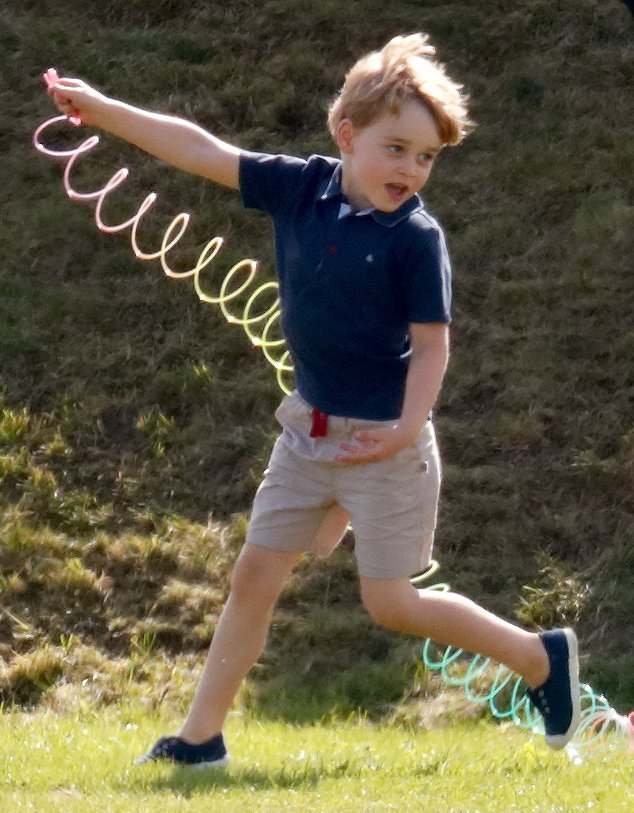 In early July, the Duchess of Cambridge revealed that her son is a tennis lover, not unlike herself, and has had the opportunity to get taught by none other than tennis superstar Roger Federer. 
The Greatest of All Time (GOAT) has the most Grand Slam titles (20) in the history of Men's Singles, and eight of them come from Wimbledon. It's no wonder little George dubbed him his favorite tennis player. 
A crash course lesson from Federer might not go a long way at George's age, but he must have been elated to meet his idol. Federer is reportedly close friends with the Middleton family. 
In addition to hitting across the tennis court, George also spends a lot of time in the garden with his mother. No doubt joined by sister Princess Charlotte, the pair are encouraged by Middleton to appreciate the outdoors no matter the weather. 
Back in June, the duchess reportedly told CBBC's Blue Peter that outside time "encourages creativity [and] confidence." She added, "Even a short amount of time — 10-15 minutes outside — makes a huge difference to both physical well-being but also to our mental well-being."
The 37-year-old was on a campaign which was meant to inspire other kids to enjoy outdoor activities. As part of her efforts, she appeared on a kids' television show and kicked off a competition for a design sculpture in order to motivate viewers. 
In addition to tennis and gardening fun, Prince George is also taking on horse riding. He reportedly receives lessons on a Shetland pony borrowed from Olympic equestrian medallist, Zara Tindall. 
 The tot also swims at the private pool of Buckingham Palace, and once showed off his skills at a luxury Norfolk hotel complex. The family regularly visits the Sandringham Estate in Norfolk during downtimes. 
Of course, Prince George also has a childlike sense of creativity which comes out when Middleton does arts and crafts with her kids. In February, Middleton reportedly commented on how "messy" papier-mâché is but added that she loves doing it with the kids.
The prince is expected to have a magic-themed birthday party as part of his celebrations this week, but there are no reports yet that it's happened. Instead, George and his family enjoyed time on the tropical island of Mustique.