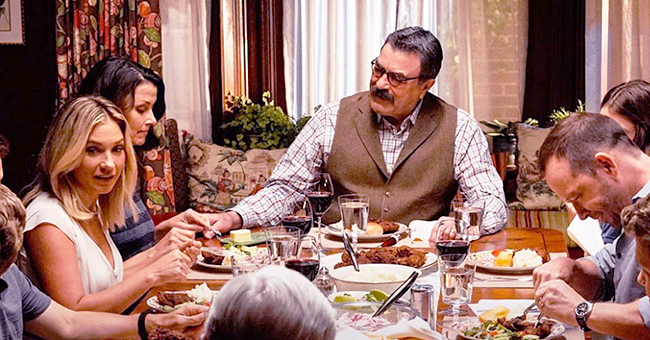 facebook.com/CBSBlueBloods
'Blue Bloods' Fans Ask Where Grandpa Is after Seeing First Photo of the 200th Family Dinner

"Blue Bloods" continues to be one of the most beloved shows on television and fans can't wait for the brand new season to arrive, which is why its actors make sure to share some behind-the-scenes snaps.
Recently, Donnie Wahlberg, who plays the role of Police Detective Daniel "Danny" Reagan on the show, posted a selfie on Instagram during a scene that was being filmed.
Although the picture was well-received by fans, some couldn't help but notice that the patriarch of the Reagan family, retired Police Commissioner Henry Reagan, was not among the other members of the family.

Photo: Instagram/donniewahlberg
WILL GRANDPA BE BACK?
Wahlberg took a snap of the famous family dinner scene, the number 200 according to the actor, and at first it might seem that actor Len Cariou, the actor behind Henry, is nowhere to be found.
However, if one looks close enough, Carious's head can be seen popping up from behind Wahlberg's left shoulder, as pointed out by Instagram user Paige Martinez.
So viewers have nothing to worry about, as the 79-year-old legend is expected to return as grandpa Reagan, alongside fan-favorites such as Tom Selleck, Will Estes and Bridget Moynahan.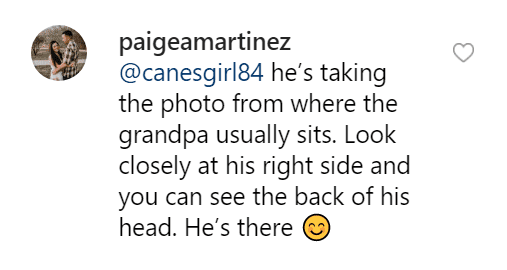 Photo: Instagram/donniewahlberg
THE CONTROVERSIAL WEDDING SCENE
Fans have really high expectations for season 10, especially after the way the previous one ended. Season 9 came to a close at Jamie and Eddie's wedding, but people were not happy about it.
While they were hoping to get more details and shots of the beautiful ceremony, the scene was cut short, leaving them yearning for more.
ESTES TAKE ON THE FINALE OF SEASON 9
Acknkowledging fan's critcism, Estes cheekly said:
"I mean, I was there all day [filming], so... I count it as a wedding; We already did the vows at the dinner table... But I'm grasping at straws. I got nothing. You know how Hitchcock taught us that the monster you don't see is the scariest? Maybe the wedding you don't see is the most beautiful?"
But there were also requests for the new season. For example, a Twitter user named Tasha claimed that, even though the police work is fun, she hopes to see the show focusing more on the characters' personal side.
Please fill in your e-mail so we can share with you our top stories!