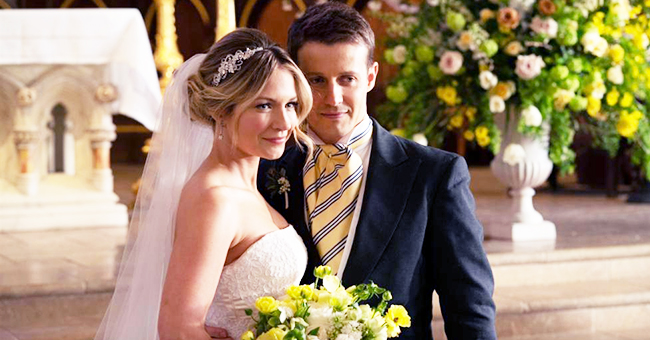 twitter.com/BlueBloods_CBS
Blue Bloods' Fans Promise to 'Riot' If Season 10 Won't Meet Their Expectations
Fans of CBS-aired series, "Blue Bloods" call out producers as they voiced their concerns about the show.
Fans who weren't pleased with how the ninth season of " Blue Bloods" ended have taken to social media to express their dissatisfaction and opinions on what they expect in season 10. A fan wrote on Twitter saying:
"If Blue Bloods season 10 premiere doesn't start with Jamie and Eddie on their honeymoon. # TeamJamko will riot. #Jamko."
The complaint has to do with the fact that the final episode of season 9 ended with Eddie and Jamie walking down the aisle on their wedding day. Fans who longed to see details of the ceremony were disappointed as the wedding scene was cut short.
Amid the complaints, some other fans have shoved aside season 9 and are looking forward to what season 10 holds, while also including their thoughts and speculations on the coming season. Sharing on Twitter, a fan wrote:
"Also being realistic, this season 10, I hope we get to see a more personal side to a lot of the characters before it ends. We all love the coo procedural part, but we live the characters too and want more of them. #BlueBloods."
Actor, Will Estes has however addressed fans concerning the controversial season 9. Estes said while speaking with TVLine as he tries to pacify "Blue Blood" fans.
"I mean, I was there all day [filming], so.. I count it as a wedding; We already did the vows at the dinner table... But I'm grasping at straws. I got nothing. You know how Hitchcock taught us that the monster you don't see is the scariest? Maybe the wedding you don't see is the most beautiful?"
When TVLine asked if there were lost footages, the actor who plays the role of "Jamie" went on as he said:
"We filmed her walking a little bit more, but there was no other dialogue."
When asked if the 10th season will begin with at least clips from the wedding or be a continuation of the wedding. Estes replied:
"Anything is possible…I haven't foreseen or heard that"
The actor concluded by suggesting that fans could address their opinions to CBS. He said:
"But if you write the right letter to the right CBS executive… it could probably move mountains!"
Please fill in your e-mail so we can share with you our top stories!