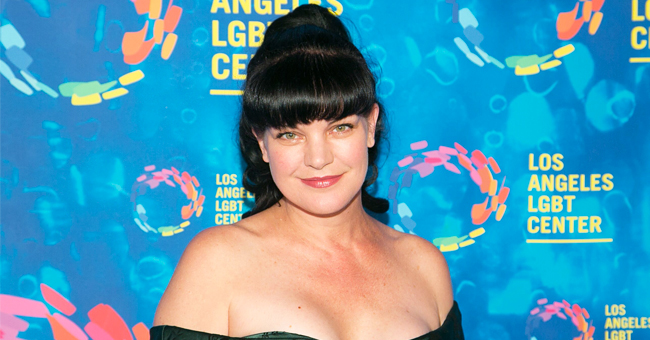 Getty Images
Pauley Perrette Responds to Trolls after Sharing Pictures of Her Injured Hand
Rarely does a picture of an injured hand generate so much talk unlike the case of "NCIS" star, Pauley Perrette, whose tweet about getting injured sparked many reactions online.
Pauley Perrette is known to be outspoken, and most times, she shares details of her life to her followers on social media. The actress got injured while doing some housework and tweeted a picture of her injury before going to see a doctor.
Some respondents to her tweet scolded her for always getting hurt, but after receiving treatment, she had some words for them.
PAULEY'S SERIES OF TWEETS
The star's Twitter account was busy on July 23 and 24 when she made a series of tweets about injuring her hand while doing some house chores.
Her first tweet narrated how she hurt herself. She explained that she was standing on a stool and trying to open the vent of her AC when her hand got caught in the ceiling fan. Her hands got slashed, and the actress said it had turned red and blue.
Accompanying the tweet were pictures of her injured hand. Some of her followers showed concern to this tweet. She followed that tweet with another, where she asked her followers, especially those who were doctors or nurses if she should visit a doctor, as her vein had swollen and darkened under the cut.
Many of her followers replied to the tweet, making suggestions on what could be the cause of the darkened thread, while many others advised her to see a doctor.
Later on, the actress again tweeted to let her fans know that she had seen a doctor, also confirming the suggestions of some of her followers that she was having a case of hematoma and wounded vain. She thanked every one of them for their support and also said she was back on her feet.
PAULEY HITS BACK AT HER CRITICS
Pauley had nothing but gratitude to tweeps who offered her advice and showed concerns concerning the injury, but she came out hard against those who criticized her for doing housework herself instead of getting help.
She explained that she did her work by herself, as she was a rough and tumble kid from Alabama, who took pleasure in doing things herself, even if it meant being hurt once in a while.
In the tweet, the actress went on to list many of the things she had done by herself. Some followers who responded to the tweet said she should endeavor to get help with her chores, while many more continued to offer her support.
PAULA LEAVES NCIS
Pauley walked away from her role in NCIS, a decision many of her fans didn't understand. During her time on the show, she was loved by many of the show's faithfuls, and that love continued even after she left.
The decision to quit the show came after fifteen years of being on it, and it wasn't surprising for the star to find it difficult to let go finally.
Please fill in your e-mail so we can share with you our top stories!