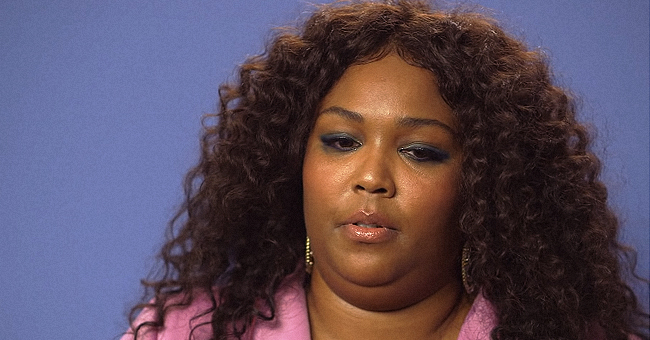 Youtube/MTV News
Lizzo Admits She Was Depressed, Almost Quit Music after 'Truth Hurts'
Lizzo is currently enjoying one of the best moments in her decade-long career, but only two years ago, the singer was thinking of quitting music. She fell into depression and believed no one cared about her music, as she recently confessed in an honest interview.
The 31-year-old has been candid about her struggles with depression, anxiety, and self-esteem, and after it was revealed that her hit song "Truth Hurts" will be eligible for awards this year—despite being released in 2017—Lizzo made sure to show her pride by recalling her hardships.
A TIRESOME JOURNEY
Last week, she took to Twitter to share a bit of her journey with the song, writing:
After that, Lizzo opened up to PEOPLE about her statement of wanting to quit music, saying, "It was a long road."
Lizzo has been trying to make it big in the music industry for over a decade now. She moved to Minnesota from Houston in 2011 and quickly became a local celebrity in the hip hop community. She was also a protegeé of Prince and recorded with the icon before his death.
THE DARKEST TIMES
In 2016, she signed her first big deal with Atlantic Records and released the acclaimed "Coconut Oil" EP. A year later, in September of 2017, Lizzo dropped "Truth Hurts," but she didn't get the response she expected from the audience.
"Your darkest day turns into your brightest triumph." - Lizzo.
"The day I released 'Truth Hurts' was probably one of the darkest days I've had ever in my career," she recalled. "I remember thinking, 'If I quit music now, nobody would notice. This is my best song ever, and nobody cares.'. I was like, 'F*** it, I'm done.' And a lot of people rallied; my producer, my publicist and my family, they were like, 'Just keep going because this is the darkest before the dawn.'"
And they were right.
Two years later, Lizzo is now touring to promote her first album "Cuz I Love You," and "Truth Hurts" sits at No. 6 on the Billboard Hot 100.
THE RISE OF TRUTH HURTS
The bop got renewed attention last April after being featured in Netflix film "Someone Great."
"Who would have thunk?" Lizzo said. "What a moment in a movie can do for an artist is crazy. I had everything else: the hard work, the good music, touring — but then there's that extra-special magic that nobody really knows what it is that can really change your life."
And continued:
"Now the song that made me want to quit is the song that everyone's falling in love with me for, which is such a testament to journeys: Your darkest day turns into your brightest triumph."
OPENING UP ABOUT DEPRESSION
Although she's currently at the top of her career, Lizzo has shown her most vulnerable side on social media, talking about her depression and her triggers.
Last month, the star took to Instagram to share a video that read "I'm depressed and there's no one I can talk to because there's nothing anyone can do about it. Life hurts."
She also added in the caption:
"I self-love so hard because everything feels like rejection... it feels like the whole world be ghostin me sometimes. Sad af today. But this too shall pass. S/O all the messages of love. Thank you."
The response she got from fans and other famous friends was overwhelming. People like Niecy Nash, SZA, Tess Holliday and Marc Jacobs reached out to send their love and even share their own struggles.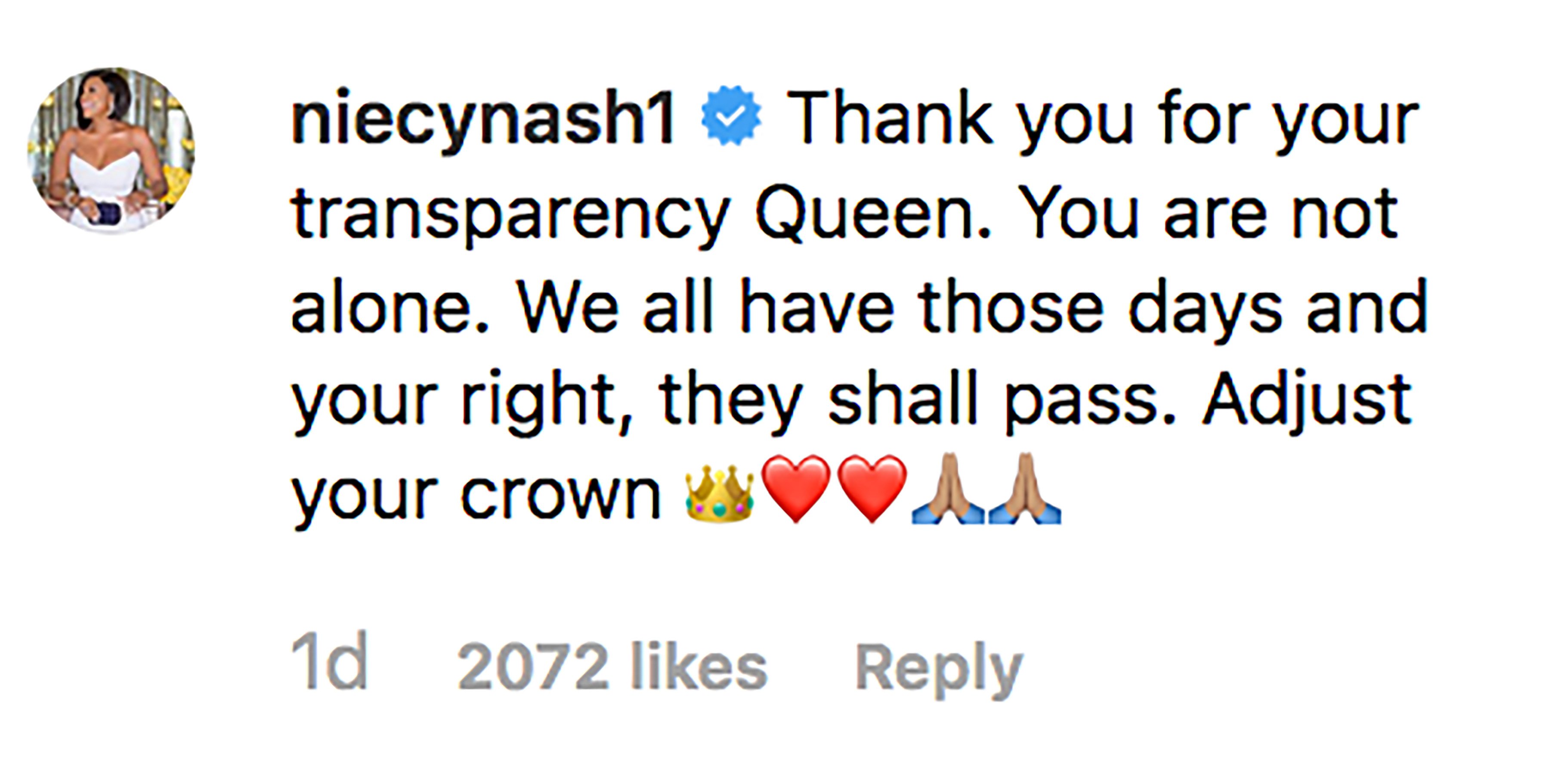 Niecy Nash comment on Lizzo's post. | Source: Instagram/lizzobeeating

SZA comment on Lizzo's post. | Source: Instagram/lizzobeeating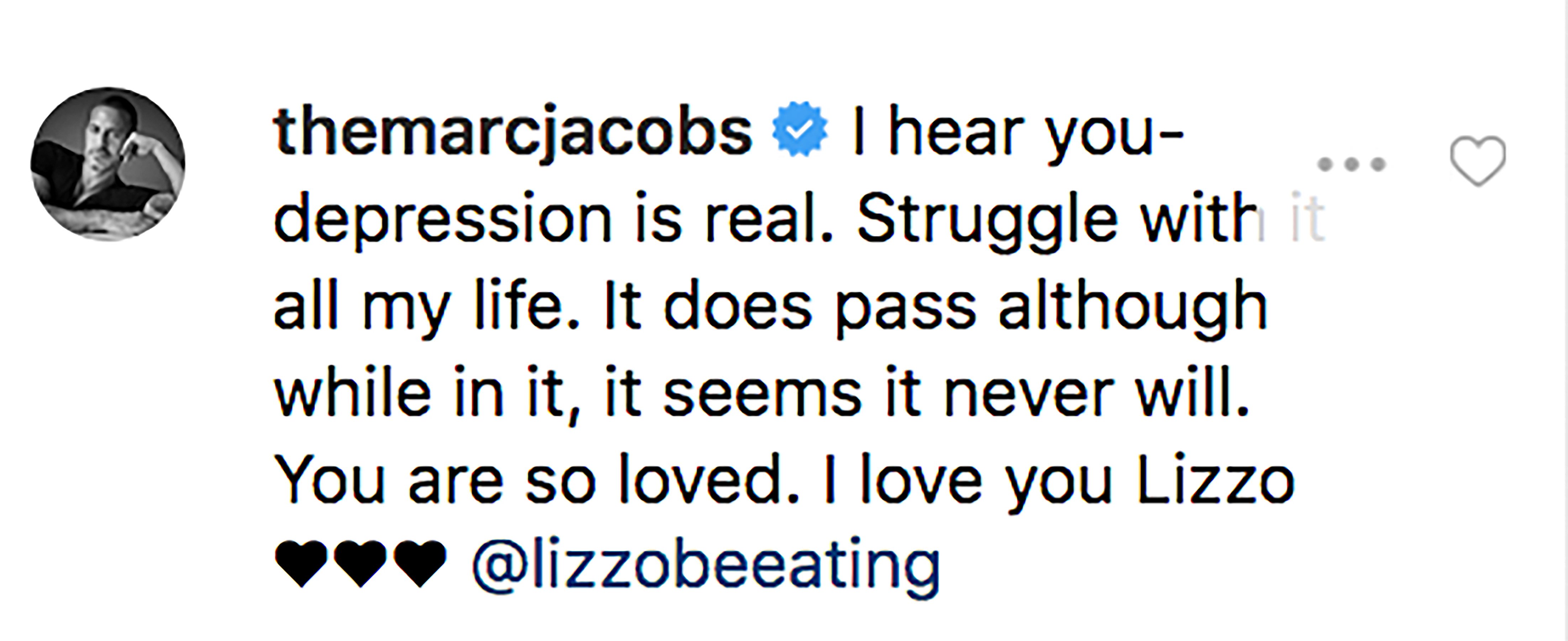 Marc Jacobs comment on Lizzo's post. | Source: Instagram/lizzobeeating
GRATEFUL FOR HER SADNESS
Lizzo reacted to the immense support by sharing a second video, where she explained with tears rolling down her face that she has learned how to use sadness as a tool for gratitude.
"It's humbling, and I'm grateful to feel these emotions because, because I know that because of this sadness, I am going to be able to feel joy," she said.
She added in her caption:
"I learned in the last 24hrs that being emotionally honest can save your life. Reaching out may be hard, but as soon as I did it, I was immediately covered in love."
The star also revealed that her triggers are "rejection and inadequacy," and encouraged their followers to share their triggers and how they deal with the darkest moments, in an attempt to keep the conversation about mental health going.
Please fill in your e-mail so we can share with you our top stories!