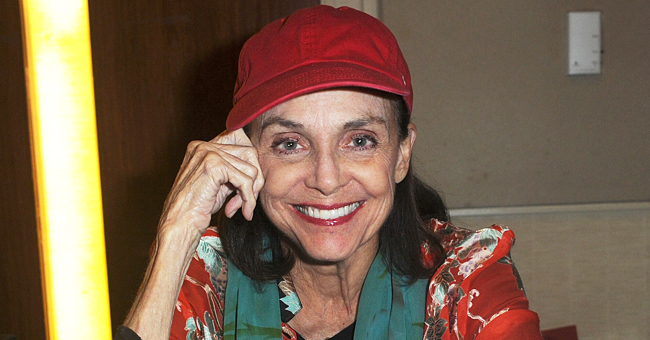 Getty Images
Meet Valerie Harper's Adopted Daughter Cristina Who Is a Gifted Artist

"Freebie and the Bean" star, Valerie Harper, who currently battles cancer, share a daughter named Cristina with her husband of many decades, Tony Cacciotti.
Valerie and actor Tony Cacciotti tied the knot way back in 1987 thus their marriage has enviably spanned some 32 years. The one person that makes their family complete is their beautiful daughter, Cristina Cacciotti.
CRISTINA IS ADOPTED
Cristina was adopted sometime after Valerie and Tony tied the knot. Although she has kept mute about this, it has been reported that the stunning actress couldn't birth their biological child. Valerie has, however, reportedly shared that adopting Cristina is the best thing ever.
Cristina couldn't be more perfect for the sweet couple. The family of three share a rather tight-knit bind that it is hard to tell Cristina is adopted. The young beauty adores her parents, and this is quite obvious from her Instagram profile, @twistedskinny.
The perhaps most adorable photo of herself and her lovely parents is an old one. It pictures a very young Cristina in a rowboat with her also young parents.
Just behind the group of three, a scenic view of the sea and tall buildings can be seen making the picture seem so unusual.
Cristina is no longer the tiny girl pictured. She has grown into a rather beautiful woman, but one that remains unchanging is her love for her parents.
Even now, she shares sweet pictures of them and most especially her lovely Valerie on Instagram. One of such is this picture of herself and Valerie which seem like a treasure given that Cristina penned down a funny message of what happened the day they took the shot.
She fondly wrote:
"#tbt mom and me. To cabbie: we need to get to Times Square. Cabbie: is that 54th? Me: oy vey. Mom: uh, 42nd street? Cabbie: 52nd? Me: OY VEY. 42nd man. Cabbie: ohhhhhkay. #nyc #mommyandme,"
CRISTINA LOVES THE ARTS – LIKE HER PARENTS
Cristina also shares her love for the arts with her parents. The 36 years old beauty chose to follow in her mother's footsteps and played a small role in the "Zoochosis Presents: Hooey b," and performed two episodes on "That 70's Show". Valerie Harper's Daughter, Cristina, even appeared on "The Talk" in 2010.
That is, however, all the acting Cristina has ever done. She is an artist and going by her work-dedicated Instagram page; she is very passionate about her job. In her Twitter bio, Cristina has described herself as an 'Actor, writer, dog lover.' She is also the host of #horrormovieswithtwitterfriends.
Cristina loves her parents, and she knows how to show it. If nothing else, having a loving and supportive family like Valerie does will go a long way to strengthen her in these times her health has failed her.
Please fill in your e-mail so we can share with you our top stories!