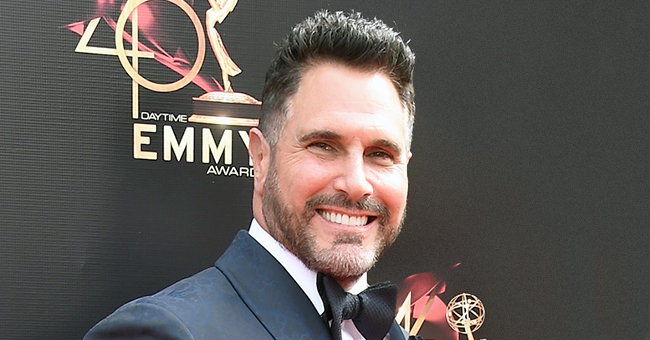 Getty images
Don Johnson's Handsome Lookalike Son Jesse Followed in His Famous Dad's Footsteps
Don Johnson has a son, Jesse, who not only looks like his dad, but also followed in his footsteps, and his road to fame and fortune has not been without setbacks.
When those who knew the famous actor, Don Johnson, see him side-by-side with his son, Jesse Johnson, they'll arrive at only one conclusion — father and son have a strong resemblance.
Although Jesse has blonde hair, he has his father's beautiful green eyes and oval face; but beyond their natural resemblance, the Colorado-born actor followed his award-winning dad into Hollywood.
The 36-year-old actor joined the movie world while he was still studying at Occidental College in Los Angeles. His first role came in 2001, and he starred alongside Don in the CBS police drama, "Nash Bridges."
In 2003, he starred in "Word of Honor," and after graduating college in 2004, his next role did not come until 2007, in the movie, "Redline."
That year, Jesse produced a low-budget horror film for the Australian cinema, "Prey." The film flopped epically, grossing only A$700; Jake Wilson, in his review of the movie for the Age in 2009, wrote,
"A film that aims so low, and fails so miserably, deserves nothing but contempt."
In 2013, the actor got a chance to redeem himself as "John Wilkes" in National Geographic Channel's, "Killing Lincoln." He got praised for his role as the President's assassinator, and the part is considered his "Breakout role."
Aside from movies, Jesse is also a singer, songwriter, and a recreational surfer. The multi-talented artist enjoys the water, and his Instagram has pictures of him with his surfboard, especially during the Summer.
The actor is Don's son with the actress, Patti D'Arbanville, and the two separated when he was 3-year-old. The Johnsons' patriarch joined Hollywood after he graduated from the American Conservatory Theater, in San Francisco.
The actor's first significant role came after he played the lead role as "Smitty" in the stage production of "Fortune in Men's Eyes." Like his son, he is a singer, songwriter, and producer.
For Don's contributions to Hollywood, and his noteworthy career, he got awarded a star on the Hollywood Walk of Fame, and his role in "Nash Bridges" earned him a Golden Globe award.
Don is an exemplary actor and father, and he remains one of the stars in Hollywood who dislike war and have an exempt-status.
Please fill in your e-mail so we can share with you our top stories!