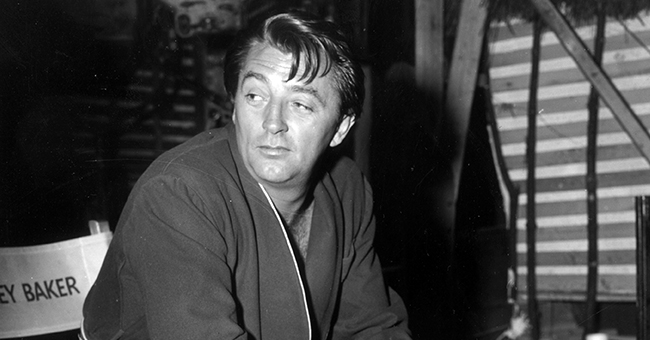 Getty images
Meet Robert Mitchum's Lookalike Son Chris Who Followed in His Dad's Footsteps

Robert Mitchum might have had a successful career in Hollywood, but his greatest legacy is his son, Chris, who looks like him and followed in his footsteps.
When Chris Mitchum joined Hollywood, many people asked him if he was Robert Mitchum's son, and he would laugh and respond, "I'm not that old," after which he'll tell them he's the actor's son.
The reason, he would later explain, was because Robert gave birth to him at the time he was kick-starting his career, and as young Chris grew, so did his father's fame in Hollywood.
By the time the actor got to the University of Arizona, he got hired as an extra in the movie, "Old Tucson," and his next role came in the TV show, "Dundee and the Culhane," where he earned $150 per day.
As the years progressed, so did Chris's career, and his popularity and desire to serve informed his decision to run for Congress in 2011. The actor who is quite active on social media shared several photos on his Facebook page, and his fans commented on his resemblance to his father.
Father and son had a close relationship, and in an interview with Medium, he said his dad was gifted, and was a talented singer and songwriter, with two albums to his credit.
Chris also revealed that he found out his dad was an actor when his mum, Dorothy Clements Mitchum, took him to see "Hoppy Serves a Writ" at the cinema, when he was 6-year-old, and of the two, Robert was the disciplinarian.
The deceased actor and his wife met when they were 16 and 14 respectively, and they stayed together for 57 years until he passed in '97. Dorothy died in 2014, at the age of 94 and at the time, she was living at the Serenity House Hospice in Santa Barbara, California.
Born in 1917, in Connecticut, Robert joined the Theater Guild in 1936, after moving to California. He launched his career soon afterward and starred in big-screen productions like the 1945 movie, "The Story of GI. Joe."
He also starred in "Out of the Past," and once got an Academy Award nomination. In '47, he got arrested for marijuana possession, and served two weeks in jail, after which he got probation.
The arrest helped to enhance his career and cemented Robert's legacy as a rebel and outsider. The world remembers him through Chris, who continues to be his greatest legacy.
Please fill in your e-mail so we can share with you our top stories!