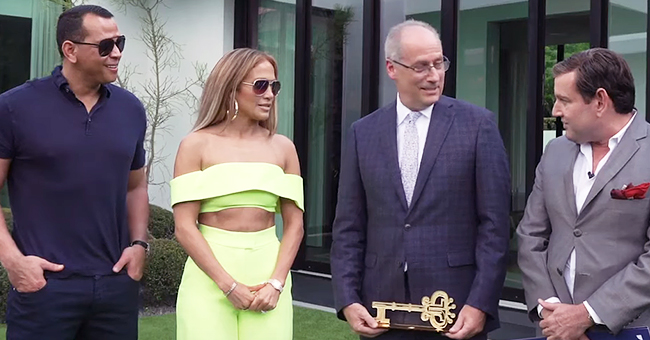 youtube.com/Access
Jennifer Lopez Presented with the Key to Miami Beach after Her 50th Birthday

Jennifer Lopez might have just turned 50 years old, but her exceptional figure which she showed off in Miami yesterday is telling a different story.
One would be easily deceived by Lopez' toned abs which she displayed in a two-piece neon yellow outfit when she was presented with the keys to Miami Beach on Thursday.
The singer and actress was honored with the symbolic key just one day after she celebrated her 50th birthday on Wednesday. Commissioner Michael Gongora also revealed that July 24 would now be Jennifer Lopez Day. A clip of the event was uploaded to YouTube.
Lopez was joined by fiancé Alex Rodriguez for the momentous event which took place at her Miami home. Mayor Dan Gelber presented the large customized key which reportedly had the initials "JL" inscribed into it.
In a short speech, Gelber revealed that he "really wanted" to present the key because no one shows "pretty is as pretty does" better than the singer. He explained that she was receiving the key because of her "remarkable" community efforts, and not her career.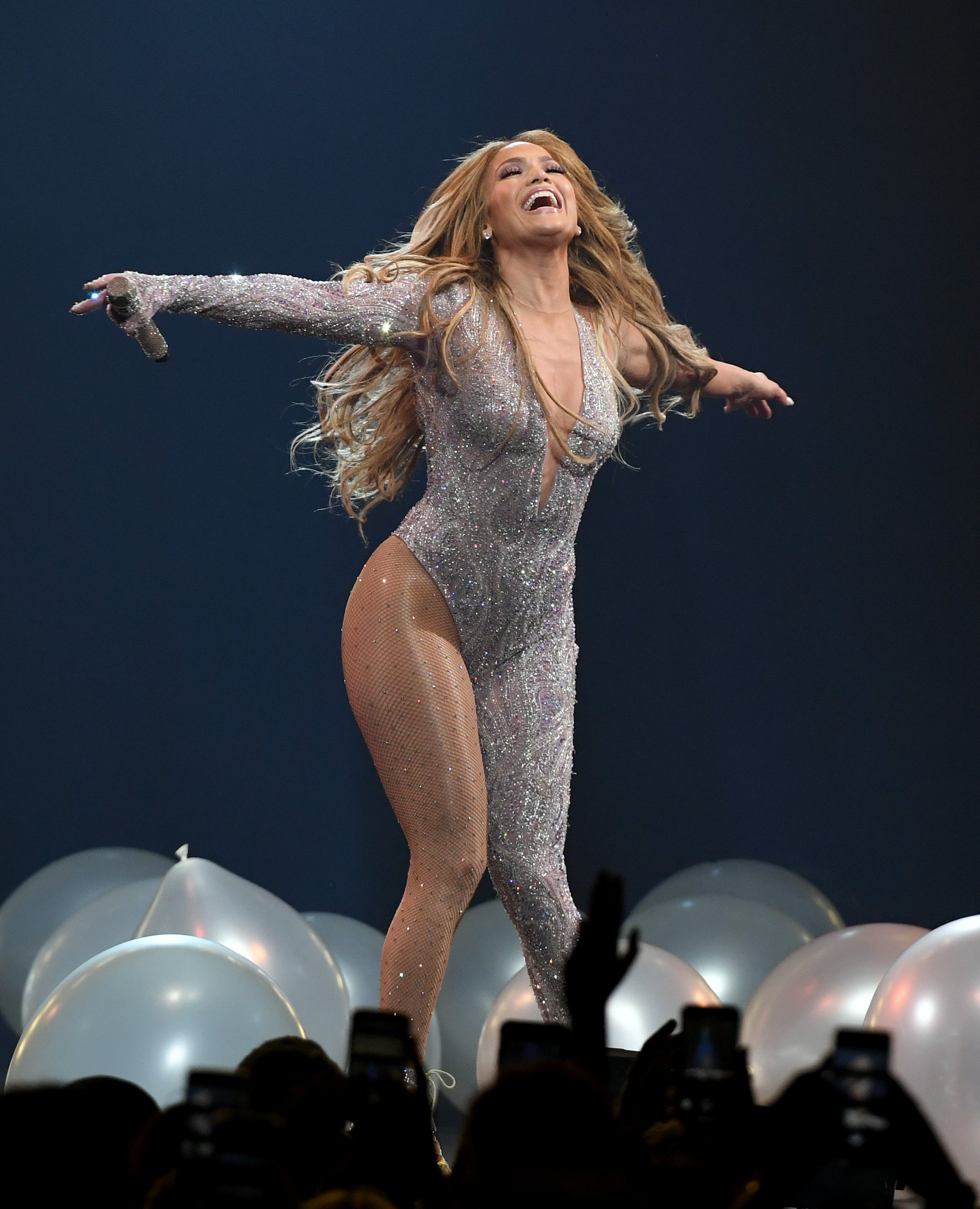 Jennifer Lopez performs at her "It's My Party" concert in Las Vegas | Photo: Getty Images
He further touched on the many causes focused on "women, children, disaster, UNICEF," that Lopez and Rodriguez have taken up. "Tens of millions of dollars you've donated, tens of thousands of children and women and the frail who you've elevated, he went on.
After describing the key as the "most unique," he finished:
"It really isn't just because of the incredible things you've done as a performer but for the incredible things you've done as a person, and we are really grateful to you."
Meanwhile, commissioner Gongora, who is the first openly gay Hispanic elected to a public office in the state of Florida, focused on Lopez' advocacy for the LGBTQ community in his speech.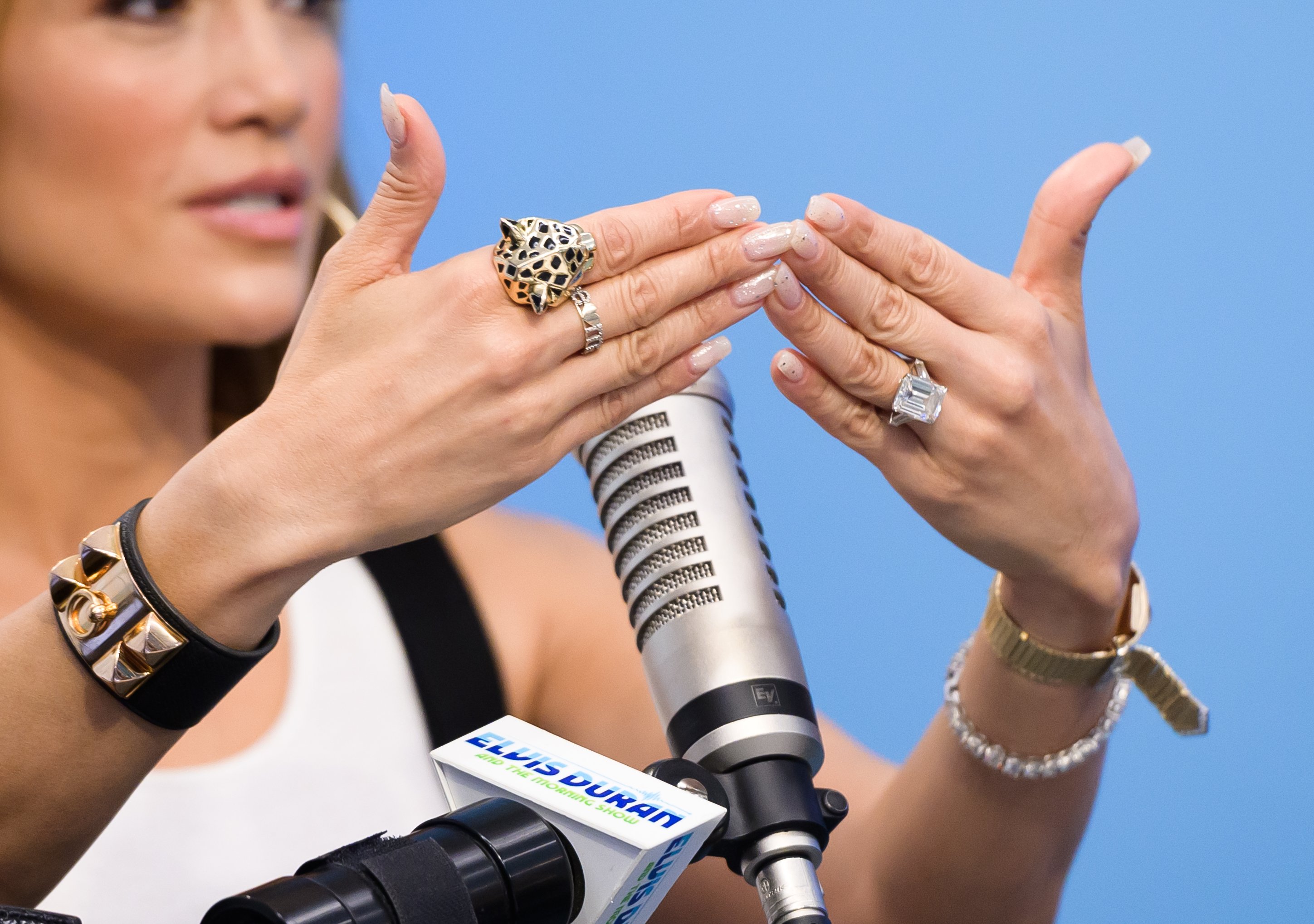 Jennifer Lopez, singer, dancer, actress, and philanthropist | Photo: Getty Images
He made sure to let Lopez know that he has "danced to all of [her] music on every dance floor" before praising her as "an avid supporter of LGBT rights." He also touched on her HIV AIDS research contribution, which led to her Humanitarian Awards in 2013 from amfAR.
The singer also received an Ally for Equality Awards from the Human Rights Campaign. Gongora was sure to further clarify, "it's not just about your fabulousness and your talent. It's about the fact that you use your platform to give back to others and inspire them as you've inspired me."

From left: Alex Rodriguez, Jennifer Lopez, Mayor Dan Gelber, and Commissioner Michael Gongora | Photo: YouTube/ Access
In response, Lopez said:
"This is obviously a tremendous honor. It's so overwhelming to be at this point in my life and to have recognitions like this. I just always wanted to do my best. I'm touched."
The singer's eleven-year-old twins Max and Emme, as well as Rodriguez' girls Ella and Natasha, were also present to celebrate their mother's gift. Lopez' kids have been enjoying mom's 50th with her all week it seems.
The two also joined the huge birthday bash Lopez held on her big day by performing a rap and a song in the middle of the dancefloor and showing off their inherited talents.
The party took place on the estate of Gloria and Emilio Estefan on Star Island in Miami. In addition to the couple, other stars present were DJ Khaled, Ashanti, and rapper Fat Joe.
A video post from Rodriguez showed Lopez headbanging to the music as she rocked out in a cut-out metallic dress on Wednesday night. It pretty much looks like Lopez just had one of the best 50th birthday celebrations ever.
Please fill in your e-mail so we can share with you our top stories!