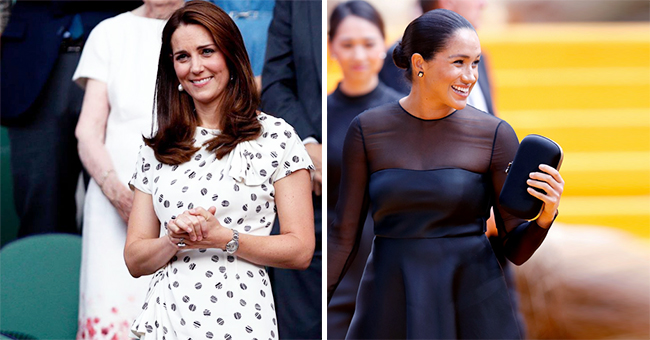 twitter.com/Independent / Getty Images
Kate Middleton vs Meghan Markle: Duchesses Had Differing Looks after Giving Birth

Kate Middleton and Meghan Markle's post-pregnancy looks are worlds apart and the internet couldn't help but notice just how much the two differ.
Both are trendsetters who can cause a piece of clothing or accessory to sell out quicker than almost any celebrity could. However, the Duchess of Cambridge and the Duchess of Sussex have drastically different tastes in fashion.
After giving birth to Archie Harrison on May 6, royal family lovers waited with bated breath for not only the newborn's public debut but for a look at what Markle chose to wear for the momentous occasion. Photos are found below.
As usual, Markle did not disappoint. She stepped out with husband Prince Harry wearing a white double-breasted wrap dress and nude pumps. She looked gorgeous and glowing in her post-delivery body as she stood in St. George's Hall at Windsor Castle.
In stark comparison to Markle's chic, contemporary style, Middleton went more traditional when she stepped out post-delivery for all three of her children. In 2013, after the birth of her firstborn son Prince George, Middleton stepped out with a short-sleeved baby blue and white polka dot dress.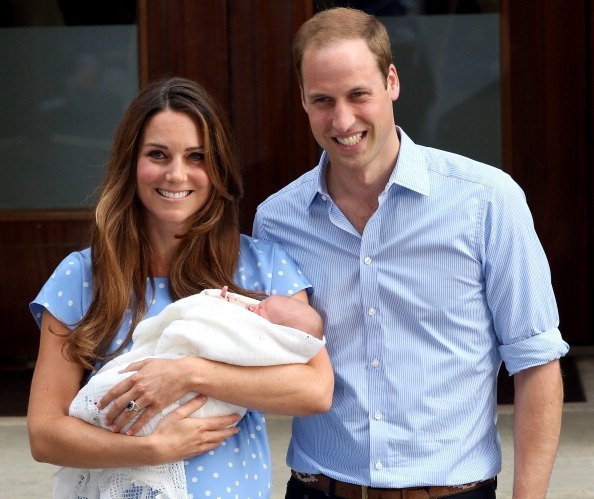 Kate Middleton and Prince William introduce Prince George to the world on the steps of St Mary's Hospital | Photo: Getty Images
Most saw it as a nod to Williams' late mother, Princess Diana, who wore a green polka dot dress when she first showed Prince William to the world. In 2015, Middleton modernized her look but still stuck to the silhouette type dresses with a yellow three quarter sleeve piece.
And in 2018, the duchess wore a similar solid red dress that featured a classic Peter Pan collar in white. Again, the piece was attributed to Diana's look when he introduced Prince Harry to the public back in 1984.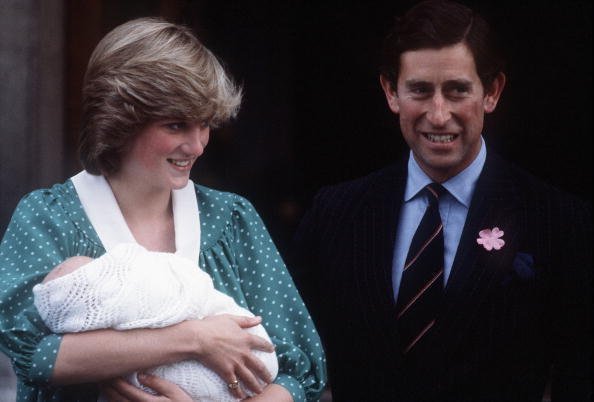 Princess Diana introduces Prince William to the world in 1982 | Photo: Getty Images
Other differences are the location of their debut, as Middleton stood on the steps of St. Mary's hospital to show her children off. She also took a lot less time to present the royal babies, stepping out mere hours after birth while Markle took two days to do so.
Unfortunately, the internet has gone a tad too far with the comparison of Markle and Middleton's post-pregnancy looks. Unapologetically, many are focusing on the two women's bodies after giving birth as well.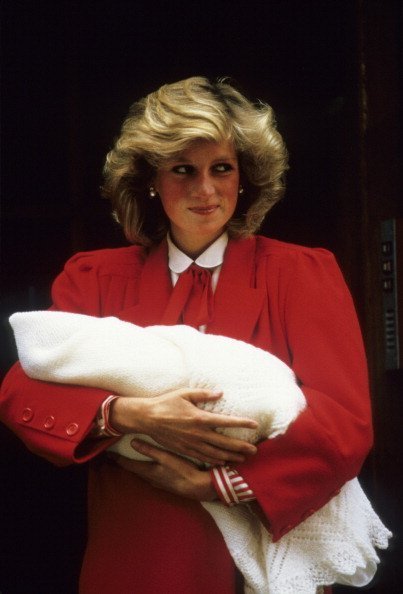 Princess Diana introduces Prince Harry to the world in 1984 | Photo: Getty Images
It's clear that Markle has a fuller look post-pregnancy, whereas Middleton appeared almost the same pre- and post- all three pregnancies. While some are brashly criticizing Markle's weight, others are tearing down Middleton for not being as bulky after she delivered her children.
By now, we all know that every woman's body is different, as is the way their body handles pregnancy both during and after delivery. While it's refreshing to see Markle proudly display her slightly heavier and a realistic post-pregnancy look, there's no reason to bring down Middleton for her body either.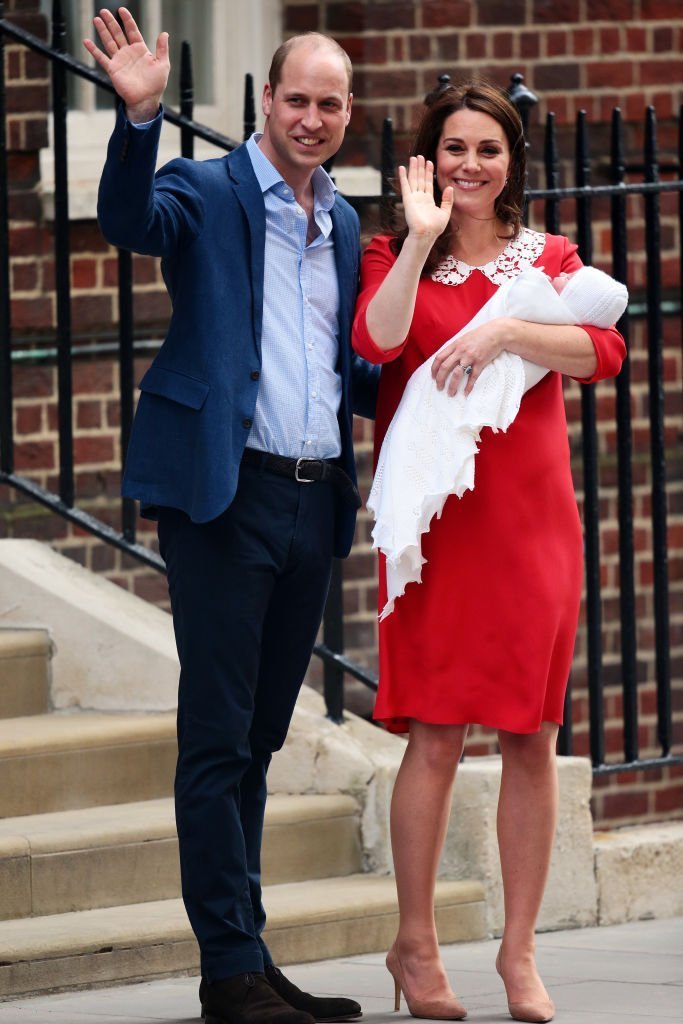 Kate Middleton and Prince William introduce Prince Louis to the world after his brith on April 23, 2018 | Photo: Getty Images
One source alleged that Markle was happy to be the one showcasing a body common to many moms after having a child. Speaking to Us Weekly, the source noted, "It's not easy to lose the weight, but she's happy to be a realistic example for new mothers."
Markle recently attended the London Premiere of The Lion King and was again praised by fans for not shying away from cameras. She arrived with Prince Harry at Leicester Square wearing a black satin dress with sheer sleeves.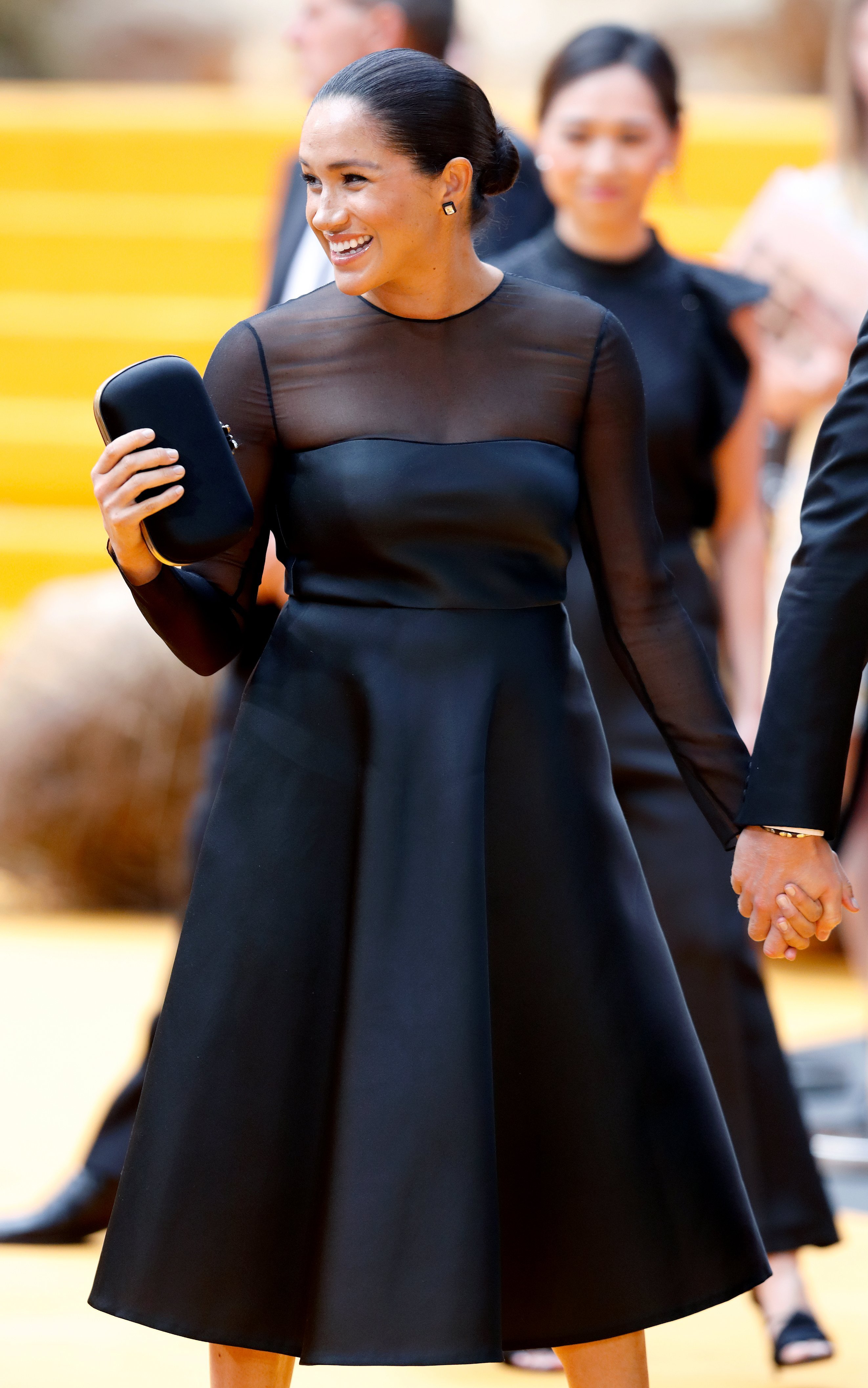 Meghan Markle attends the premiere of The Lion King in London on July 14, 2019 | Photo: Getty Images
Twitter user Anne Boleyn wrote: "Meghan looks like a woman who gave birth two months ago, and not only embraces her post-pregnancy body but also loves it too." Another pointed out that while it's not something to be praised, they had respect for Markle for not starving herself. So do we.
Please fill in your e-mail so we can share with you our top stories!