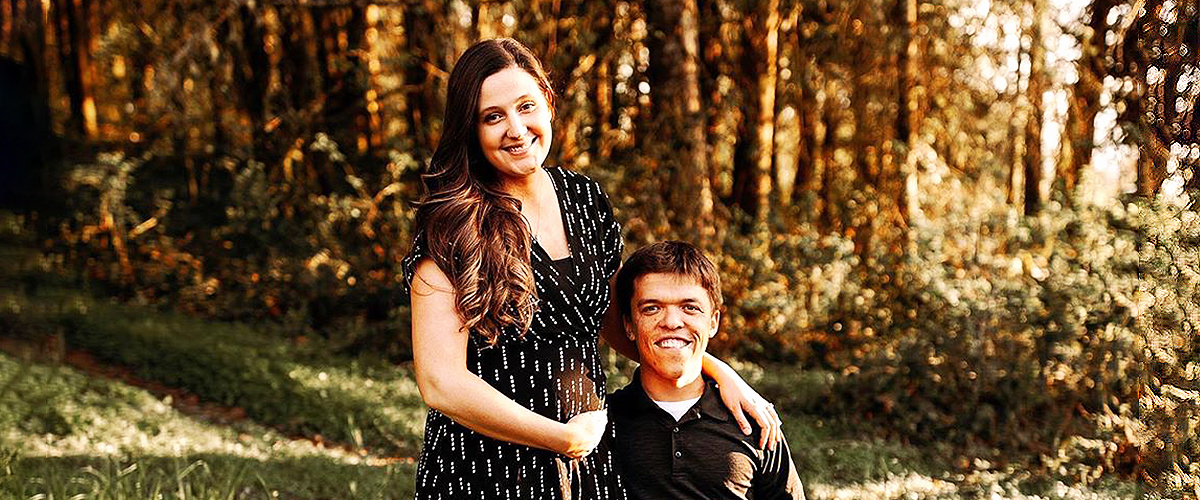 instagram.com/toriroloff
Tori and Zach Roloff Celebrate Their 4th Wedding Anniversary

Zach and Tori Roloff have recently celebrated four years as a married couple and fans couldn't help but take to their most recent Instagram post to congratulate them.
Tori used her social media account to share a photo of herself and Zach smiling at the camera, with a caption that fully expresses how proud she is of being his wife.
Fans were delighted with her tribute to Zach, whom she met while working at the Roloff farm, and immediately wished them many more years together.

Photo: Instagram/toriroloff
HONORING THE LOVE OF HER LIFE
Under the sweet picture, Tori left a small text in which she claimed that the last four years have been a gift and that he has made her a better person.
She wrote:
"You are the most caring and thoughtful person that I know and I have loved watching you grow and become a better husband and an amazing father. You really toot our family and have given us everything we could ever ask for."
HOW ZACH FOUND HIS INNER LIGHT
Tori ended the beautiful message by saying that she loves him very much and wishing him a happy anniversary. But while Tori believes Zach has made her a person, he says that she helped him come out of his shell.

Photo: Instagram/toriroloff
According to the 29-year-old, Tori made him more social and boosted his confidence. While growing up at the farm, and suffering from achondroplasia like his parents, Zach had never dated anyone before.
He had a crush on Tori but never thought she would ever go out with him until a coworker told her about Zach's feelings for her. During an interview with People Magazine, Tori revealed that their first date lasted five hours.
JACKSON, THE EXPLORER
The couple has been together ever since and tied the knot in July 2015. They are the proud parents of baby Jackson, who has already shown the world his great sense of adventure.
While talking to the camera on "Little People, Big World," Zach and Tori said that Jackson often wanders around the farm, even while people are visiting, and that all the employees have become accustomed to keeping an eye on him.
Please fill in your e-mail so we can share with you our top stories!