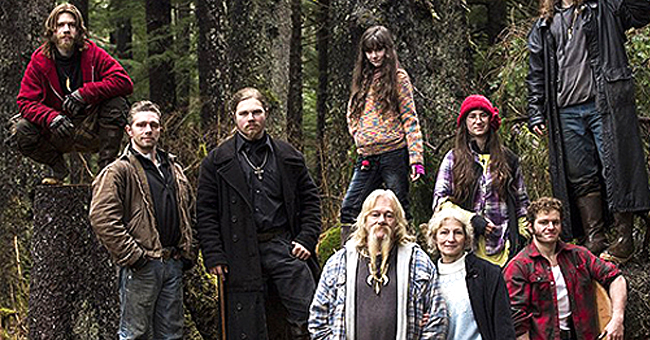 www.instagram.com/alaskanbushppl
'Alaskan Bush People' Fans Praise Matt Brown's 'Healthy Look' in a New Series of Photos
Matt Brown, a former star of Discovery Channel's "Alaskan Bush People," recently took to Instagram to share a series of selfies that drew a lot of praise from fans.
The 36-year-old uploaded three photos of himself outside, with greenery serving as the background, in which he seemed to enjoy his surroundings.
Fans, of course, didn't miss the chance to tell him how great he is looking, and how much happier he looks now that all the darkness is gone from his life.

Photo: Instagram/mattbrown511
SAVING HIS OWN LIFE
It has previously been reported that Matt completed his second stint in rehab for alcohol abuse earlier this year, and has since been living in California.
He went to rehab for the very first time in 2016. It was his decision to quit the show in order to cure himself and his father, Billy Brown, claimed his son had been struggling with addiction for a long time.
According to the patriarch of the Brown family, at the time they tried to tell Matt that his family would be there for him no matter what, even though he had a hard road ahead.
During an interview with People Magazine, Matt explained why he decided to check himself into rehab:
"I could see myself spiraling. I was more withdrawn. I was slower. Things didn't excite me the way they used to."

Photo: Instagram/mattbrown511
WHY HE STARTED DRINKING
The 36-year-old revealed that he started drinking in 2015, right after the family's boat broke down off the coast of Alaska, and he started spending more and more time in Juneau, the state's capital.
Being surrounded by people who were used to drink on a regular basis without becoming addicted to it led Matt to believe that he too could do it. Unfortunately, it didn't end well.
SOBER AND PROUD
Through sweat and tears, and plenty of combined inpatient and outpatient treatment, he was able to overcome his demons and has been sober ever since.
Back in April, Matt even used his Instagram account to proudly show the world his sobriety coin, along with a message that read: "Never give up, never surrender."
Please fill in your e-mail so we can share with you our top stories!