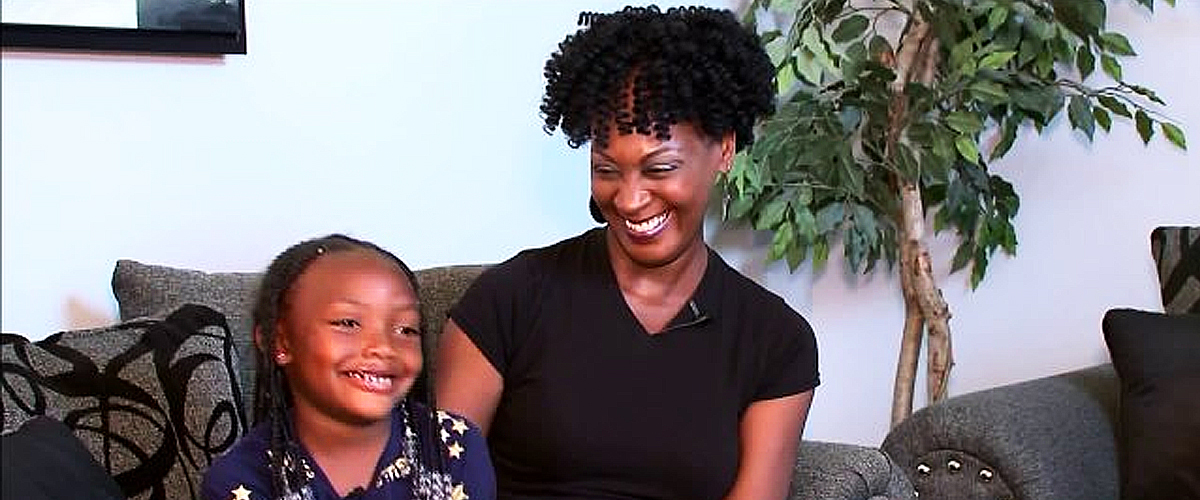 twitter.com/fox4kc
6-Year-Old Girl's Quick Thinking Saved Her Mom's Life after She Suffered a Heat Stroke

Christinia Hancock, a six-year-old girl from Missouri's, immediate action to call for help, saved her mother after passing out from an intense heat stroke.
After Christinia Hancock saw her mother, Mary, faint from the immense heat, the six-year-old quickly took action and called her grandmother for help. She already knew that something was wrong with her mother as they drove home from the nail salon and a birthday party, but what came next took her by surprise.
"I took her temperature to see if she was cold," Christinia told Fox4 News. "I tried to get her some water, but she said no."
Not only was Mary out under the sun for almost two hours, but also did she suffer a heatstroke. After she passed out, her daughter kept holding her hand while crying, but Mary remained unconscious on the bed.
"As soon as I picked up the phone, she said, 'Grandma, it's an emergency,' and I said, 'What's wrong?' and she said, 'It's my mama. She's not talking, and she won't open her eyes," Grandma Vickie said.
Paramedics immediately came after Vickie called 911, and Christinia let them in her house quickly. Thankfully, Mary was able to recover in no time at a local hospital.
Many kids have been hailed heroes for stepping in during an emergency. Similarly, seven-year-old Aiden McCullough saved his sister's life after she fell into their pool at home.
Morgan Smith, 20, recalled seeing black spots before falling backwards to the pool, to which she could have drowned. After seeing this and thinking "she's going to die," Aiden yelled for help and jumped in the pool to keep his sisters head above water.
"I know that there are real-life angels because I'm lucky enough to call him mine. I have an everyday superhero in my life," Smith said.
Please fill in your e-mail so we can share with you our top stories!