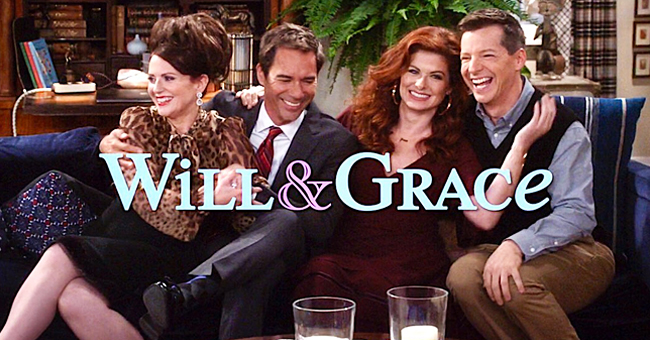 instagram.com/seanhayes
'Will & Grace' Stars React to Show's Cancellation
Fans of the groundbreaking series were delighted when the show returned for a revival season in 2017, but now that NBC has announced its cancellation in 2020, its stars that are finding it hard to say goodbye.
The network revealed the bad news on July 25: the 11th season of "Will & Grace" is going to be the last. Three years after the public welcomed the beloved show back with open arms, it is time to say goodbye once again, and the cast is getting emotional.
The series' four lead stars took to their respective Instagram accounts to share the news and their feelings about bringing the show to a conclusion, all of them writing touching messages to pay tribute to the sitcom they invested so many years on.
STARS REACT
50-year-old Debra Messing, who plays the namesake role of Grace Adler in the series, gushed about having "the best fans in the world" in her caption to a picture on which the cast poses with the creative team that puts the show together, putting on their best sad faces.
"We were so lucky to have the opportunity to reunite and do the show AGAIN," the actress wrote.
To have an idea of the cultural impact the sitcom ended up having, former US Vice President Joe Biden once credited it with educating the American public about LGBT issues in 2012.
"It was only supposed to be 10 episodes, but because of you, the fans, it has turned into 3 YEARS. What a miracle. We are all committed to making this season the best ever," added Messing.
56-year-old Eric McCormack, who plays Grace Adler's roommate and best friend Will Truman, posted the same two-image slideshow as Messing, adding his own caption on which he promised to deliver a "grand finale."
"Well, we're taking this one out like we brought it in: with love, laughs, gratitude... and on our own terms. Season 3 of #WillandGrace (well, season 11) will be our grand finale... and it's gonna be fantastic!" McCormack wrote.
60-year-old Megan Mullally (Karen Walker) shot a video for her fans, and joked about a comeback when the actors turn 85 years old. She also thanked everybody involved for the amazing ride.
Last but not least, 49-year-old Sean Hayes (Jack McFarland) shared a throwback image from the early seasons of "Will & Grace," and wrote a beautiful farewell caption.
"What a blast it's been reliving these characters for these three seasons. Thank you so much for allowing us the opportunity to entertain you. I am forever grateful. We'll see you in 10 years for the third installment!" he joked.
THEY ALL THOUGHT IT WAS TIME
The upcoming season will be airing on NBC from January 2020 for 18 final episodes. As the show's executive producers and stars said, the decision to bring the show to an end was agreed by everybody.
"We think of the 'Will & Grace' reboot episodes the way Karen Walker thinks of martinis — 51 is not enough, 53 is too many," Max Mutchnick, David Kohan and James Burrows joked on a press release.
A LASTING CULTURAL LEGACY
The sitcom arrived at its 20th anniversary in 2018. It has long cemented its reputation as one of TV's pioneers when it comes to the portrayal of openly gay characters in American television.
It was one year before comedian Ellen DeGeneres famously came out as gay on national television, and "Will & Grace" already featured two gay characters, paving the way for the representation of the LGTB community in mainstream culture.
To have an idea of the cultural impact the sitcom ended up having, former US Vice President Joe Biden once credited it with educating the American public about LGBT issues in 2012.
"I think Will & Grace probably did more to educate the American public than almost anything anybody has ever done so far," the now presidential candidate told the Washington Times while discussing his support for same-sex marriage.
Please fill in your e-mail so we can share with you our top stories!