Judy Garland's Daughter Lorna Luft Candidly Once Talked about Growing up with the Hollywood Icon
The extraordinary actress was a great mother for her daughter and although she lost her young daughter, not a day goes by without her remembering and thinking about her.
Lorna Luft was only sixteen when she saw her mother the last time. The famous and award-winning Hollywood actress, best known for her role as Dorothy in the film classic "The Wizard of Oz," Judy Garland was found dead in her home.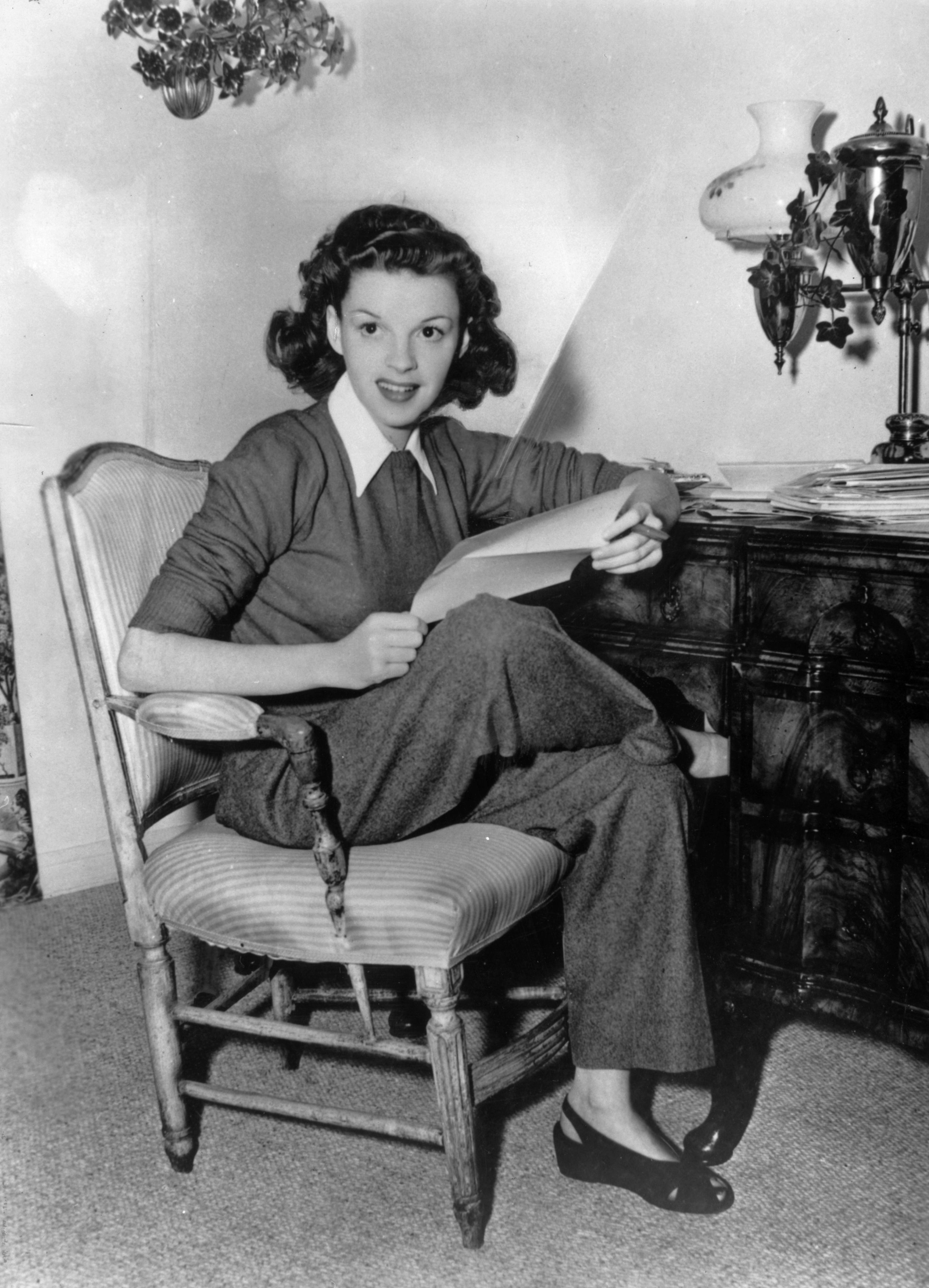 JUDY AS A MOTHER
Although she had to finish growing up without her, for Lorna her mother Judy has always been present. When Judy died she had to share her pain with millions of people who cried her idol's loss, but for her, she was not the famous actress, it was her mother who cooked, and played with her.
Judy was a modern mother. Raising children in the late fifties and early sixties and being modern was not easy. She spent all day working, on the set of filming. However, even though she came home exhausted by the recordings, she sang silly songs and laughed with her children before sleep.
Lorna Luft reflects on the connection between her mother Judy Garland and Stonewall https://t.co/ejP0vLM925 pic.twitter.com/xP5Fk17lwY

— billboard (@billboard) June 29, 2019
That is why Lorna can understand that she has succumbed to the use of pills. The pressure of the entertainment industry, the studio system to be always well and the exhausting days of filming took its toll.
From an early age her father, Sidney Luft, taught her to change the pills prescribed to mom for pills filled with sugar. This life that she lived next to her mother taught her what it is to live under the tyranny of addiction. Even so, she would not call her mother's life a tragic life.
A great day doing press in London for my book, A Star Is Born: Judy Garland and the Film that Got Away. Here I am at BBC Broadcasting House. pic.twitter.com/lPJlxHHGHJ

— Lorna Luft (@Lorna_Luft) March 7, 2019
LORNA DESCRIBING HER MOTHER
She was a very cheerful, loving, incredibly loving person with a fun sense of humor, and a great mother, explains Lorna. She could understand the fragility of human weaknesses and was a person who helped others. She hated discrimination and loved everyone.
Lorna goes on to say that she, her older sister Liza Minelli and her younger brother Joey Luft received from both parents the teaching of being kind, understanding people and not taking things for granted.
'Look what I found!' A new book by Judy Garland's daughter @Lorna_Luft, will take you behind-the-scenes of the 1954 remake of A Star Is Born! https://t.co/51EB85a9kr pic.twitter.com/lfWzhm3jET

— Playbill (@playbill) October 28, 2018
DEPENDENCE AND SUBSTANCE ABUSE
Judy was 47 when she died of an accidental overdose of barbiturates and Sidney Luft, her third husband, died in 2005. Despite having seen her mother deal with substance abuse, Lorna had her time to use cocaine. She thought she had no problems like her mother did.
She only used it at night or for parties. It was the time of Studio 54 and all of that, so it seemed normal. One day someone approached Lorna and told her that what she was doing was the same as her mother.
Judy Garland's daughter Lorna Luft says her mother would be the first to tell @ladygaga, 'You did it' https://t.co/MymBmDXxFg #AStarIsBorn pic.twitter.com/BF3OFYDGFR

— Variety (@Variety) September 25, 2018
Although she initially denied it, she eventually went to rehabilitation therapy because she wanted to have a baby and because she was tired and sick of feeling tired and sick.
Fortunately, she succeeded and has been able to carve out a career as a singer, running out living in the shadow of her famous mother.