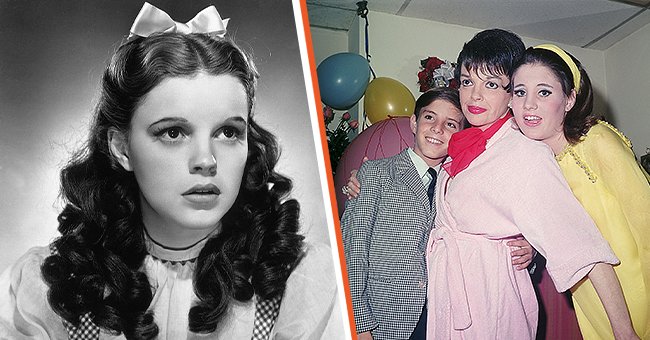 Getty Images
Judy Garland's Daughter Lost Her to an Overdose - She Later Also Became an Addict
Some may think that Judy Garland had a tragic Hollywood fate after dying from an overdose, but her children think otherwise. In fact, they revealed that the actress was a great mother and nothing less.
Judy Garland was one of the greatest actresses of her time, best known for her role as Dorothy in the classic film "The Wizard of Oz," for which she was highly regarded. By the age of 37, Garland had already made 39 movies and 500 radio shows.
Her career was undoubtedly a whirlwind of success but was cut short when she was found dead in her home. Garland passed away from an accidental overdose of barbiturates at the age of 47, leaving behind her three children.
Judy Garland during her younger years and with her children Lorna and Joey in 1967. | Source: Getty Images
JUDY'S PERSONAL STRUGGLE
Judy had three children, Liza Minelli, Lorna Luft, and Joey Luft. Lorna, the second child, was only 16 when her mother succumbed to drug addiction. Her father, Sydney Luft, taught Lorna to change Garland's prescribed pills to sugar-filled ones at an early age.
Her mother's life taught her what it was like to live under the tyranny of addiction. However, young as she was, Lorna understood why her mother became an addict. The pressure of the entertainment industry, the studio system, and the exhausting days of filming took a toll on the star.
Lorna believes that had Garland been born later, she would have survived the addiction. During the '60s, there was a "stigma" and a lack of informative knowledge about substance abuse.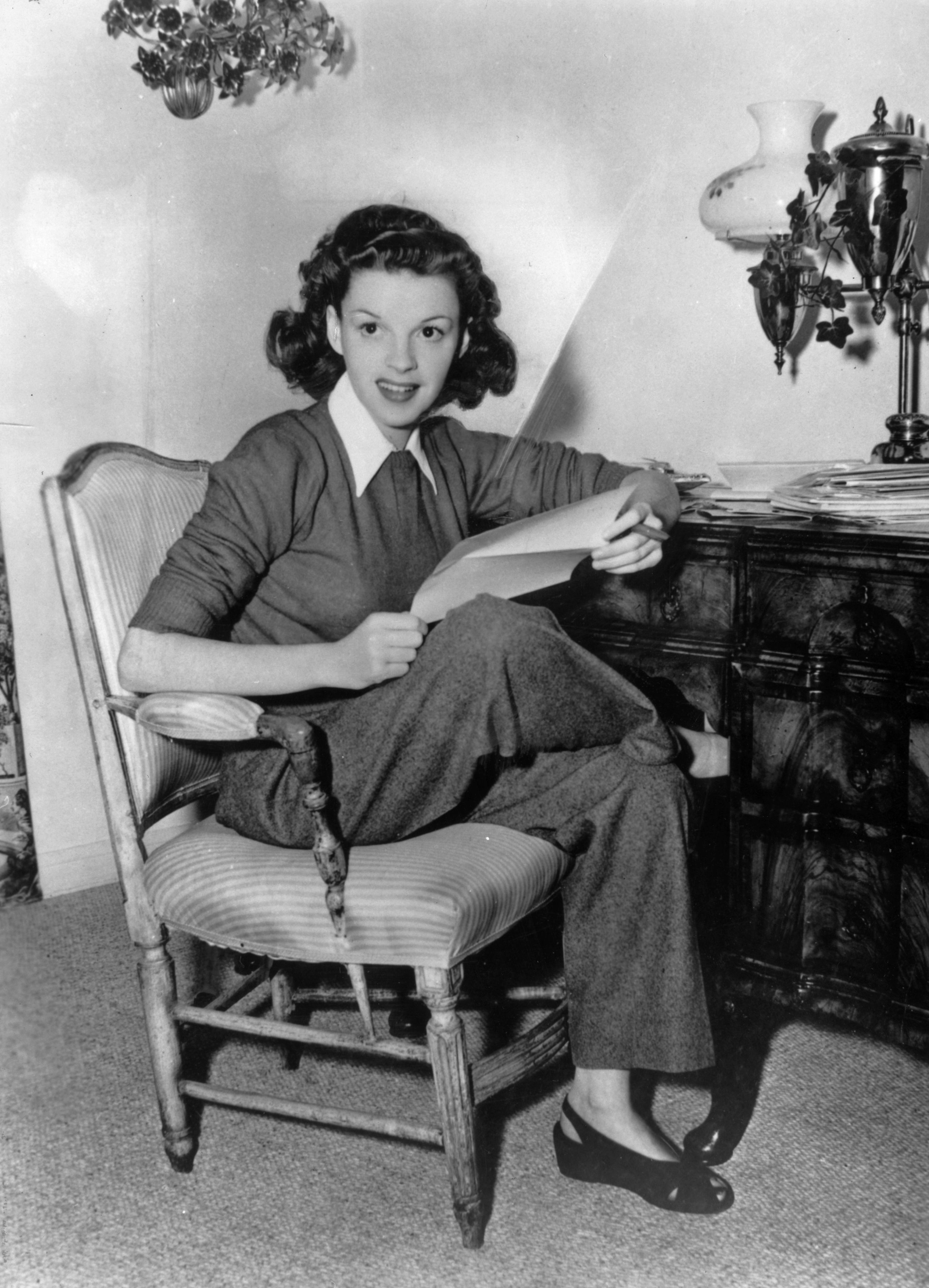 Judy Garland at home answering fan mail circa 1944 | Source: Getty Images
"We have so much education about the world of addiction, and it's so prevalent in everybody's life right now, and the stigma has been taken off," she said in an interview, as told by Daily Mail. "It's okay to say, 'I have a problem,' and back then, it wasn't."
At present, drug addiction is no longer the same shameful issue, especially with the proper facilities and institutions that can help people.
In her biopic it was revealed that her management, MGM, used drugs such as amphetamines and barbiturates to modulate their talents.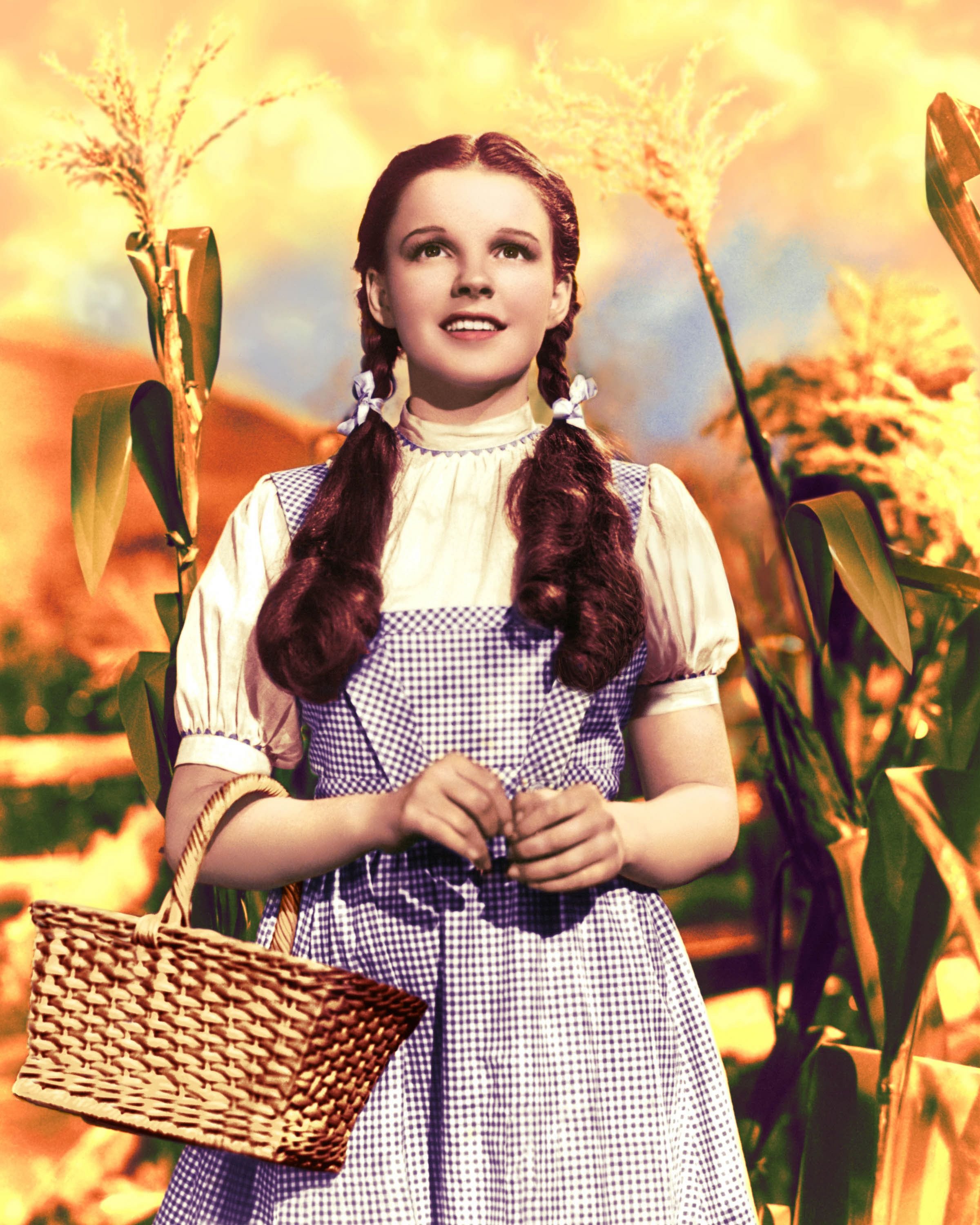 Judy Garland as Dorothy Gale in "The Wizard of Oz" circa 1939. | Photo: Getty Images
JUDY AS A MOTHER
Although she had to finish growing up without her mother, Garland made it a point to be the best mother she could be before leaving the world. Garland was a modern mom who cooked for and played with her kids during the late '50s throughout the early '60s.
She spent all day working on set and came home exhausted. Nevertheless, she came home with a smile as she sang silly songs and laughed with her children before sleeping. Lorna's brother, Joey, recalled:
"I remember having a lot of fun with her when we were alone."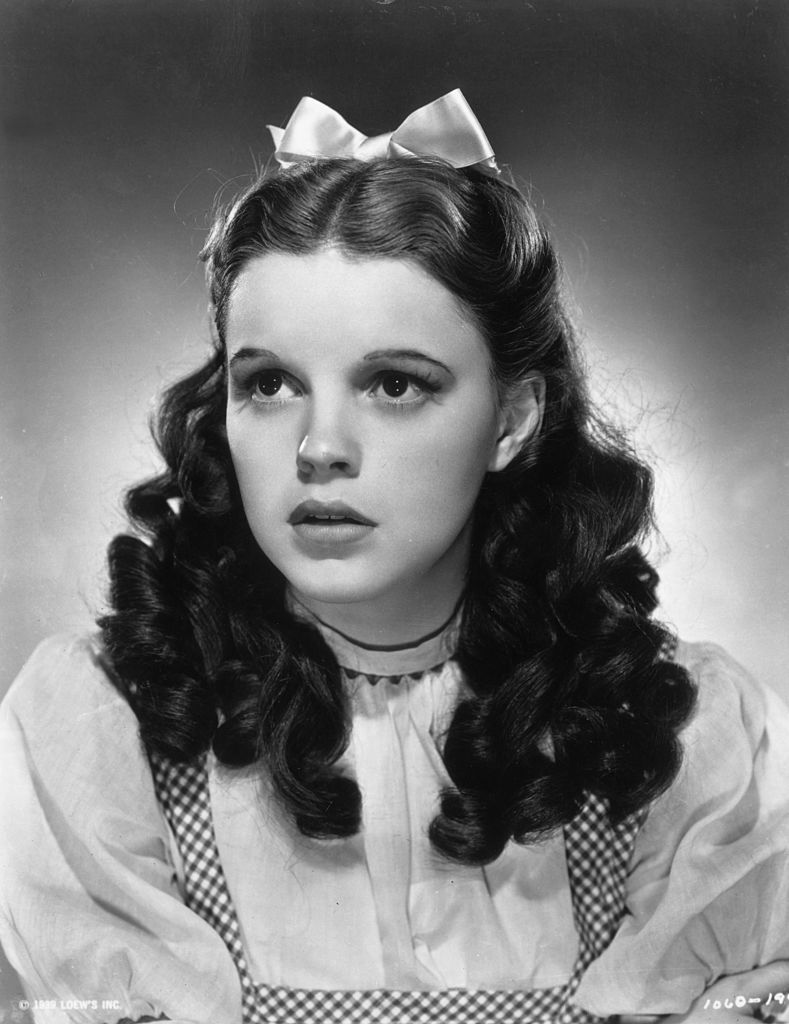 Judy Garland in her costume as Dorothy from "The Wizard of Oz." | Source: Getty Images
Meanwhile, Minnelli remembers the conversations she had with her mother the most. "As a teenager, I became her best friend and confidante. We would laugh and talk for hours," she shared. "When I call on her, she's there."
Garland was a very cheerful, kind, incredibly loving person with a fun sense of humor. She could understand the fragility of human weaknesses and was a person who helped others. She also hated discrimination and loved everyone.
Lorna would not call her mother's life a tragic one despite her downfall. If anything, she lived wonderfully in the presence of her loving kids. "There were highs and lows for sure," Minelli said of her childhood with her mom. "But I can say I was very happy."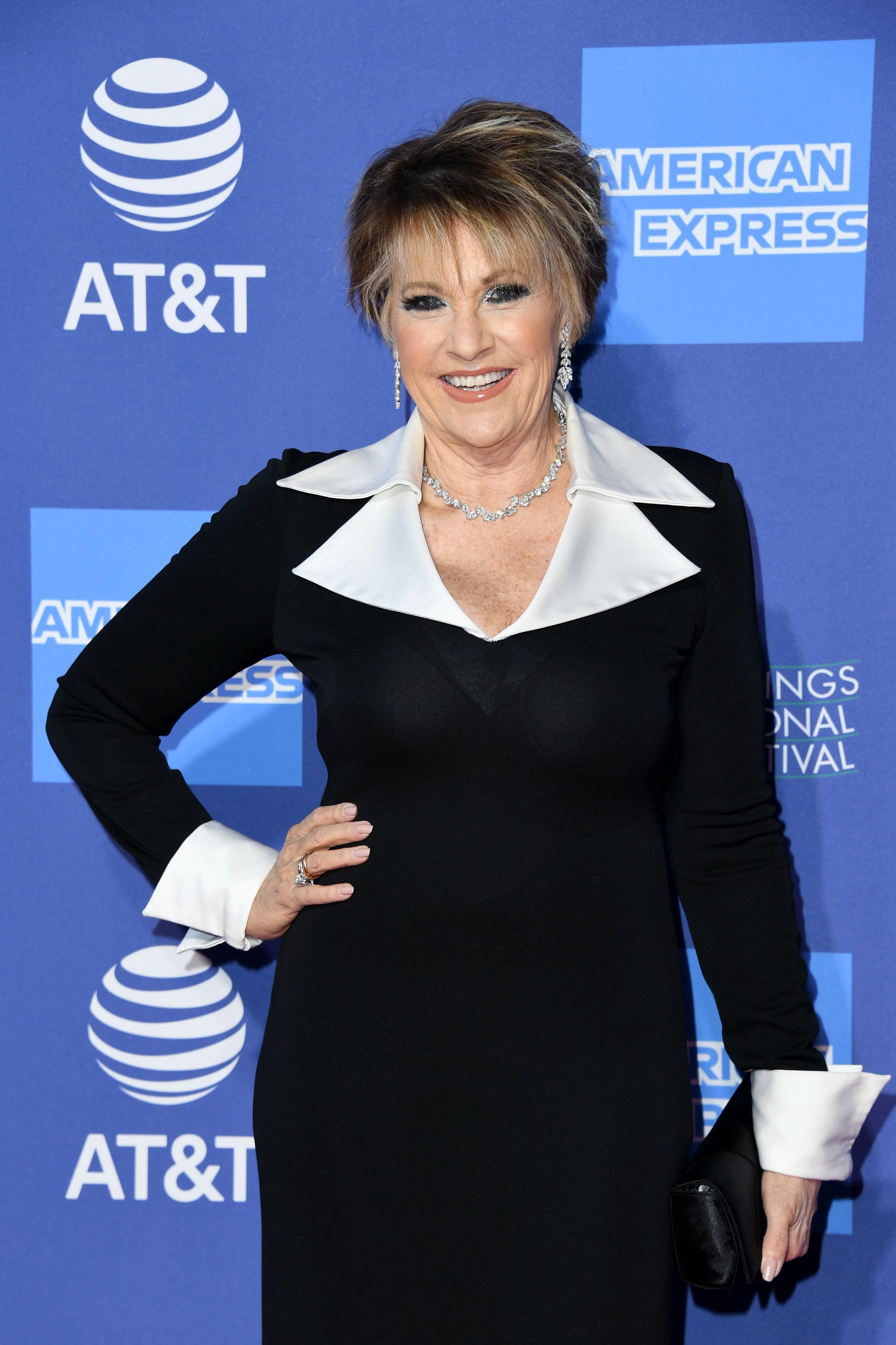 Lorna Luft during the 30th Annual Palm Springs International Film Festival Film Awards Gala at Palm Springs Convention Center on January 3, 2019 in Palm Springs, California. | Source: Getty Images
MOURNING WITH THE PUBLIC
Garland's death did not come easy for her kids. Lorna, specifically, struggled to come to terms with her mom's death. Her mother's fame meant that the then-teenager had to grieve with Garland's many fans.
It hurt because Lorna had to share her mom with everyone. In a previous interview, as told by Daily Mail, she said:
"It was bittersweet because I would comfort people, and they would go into their stories about how much they loved her, and I thought, 'When is my time to say she's your icon, she's your legend, she's my mom?'"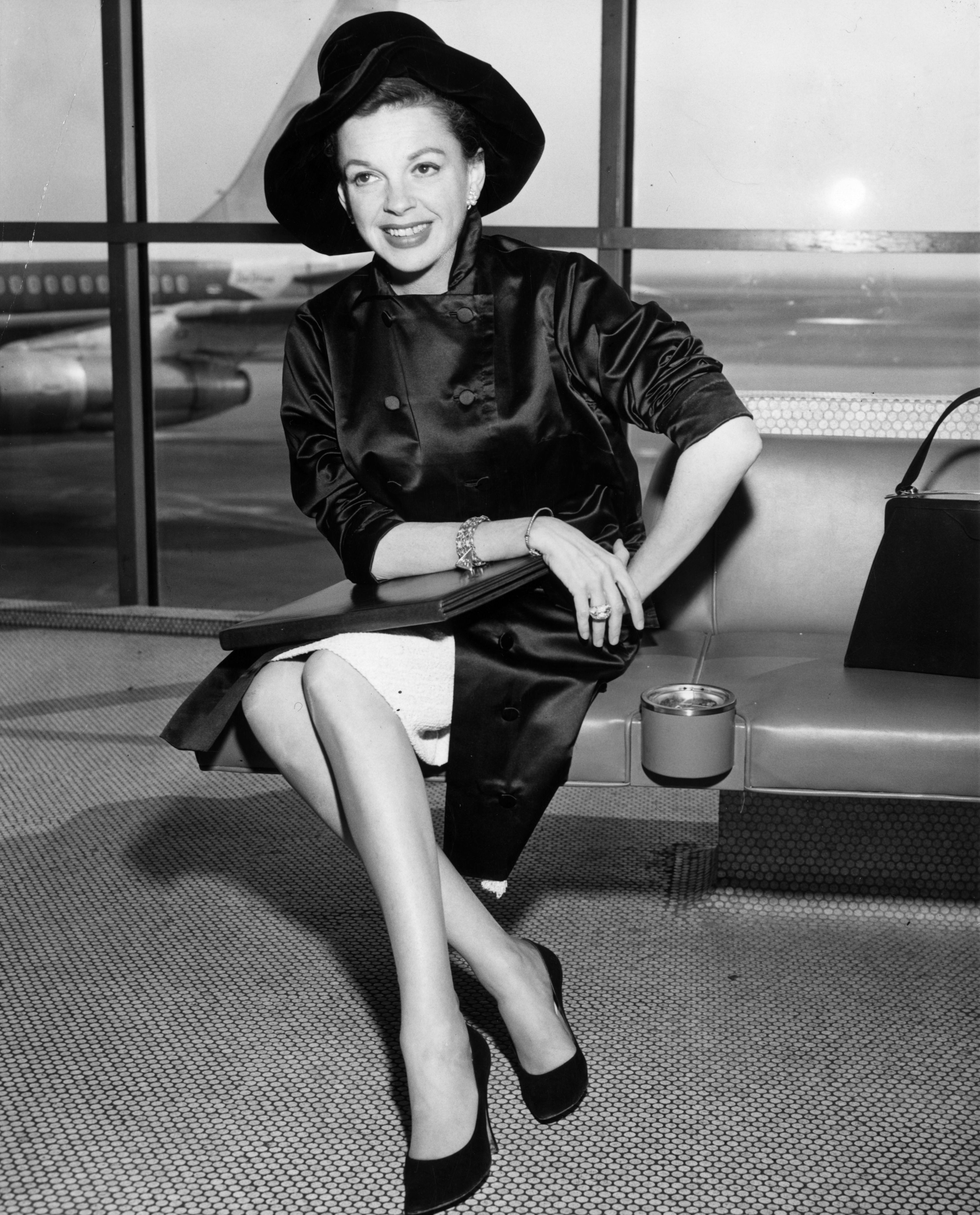 Judy Garland in an airport, circa 1955. | Source: Getty Images
DEPENDENCE AND SUBSTANCE ABUSE
Despite having seen her mother deal with substance abuse, Lorna also had her time of using cocaine. She thought she had no problems like her mother did because she only used it at night or during parties. It was the time of Studio 54 and all of that, so it seemed normal.
One day someone approached Lorna and told her that what she was doing was the same as her mother. Although she initially denied it, she eventually went to rehabilitation because she wanted to have a baby, and frankly, she was exhausted of feeling tired and sick.
Fortunately, she succeeded and has been able to carve out a career as a singer, running out living in the shadow of her famous mother.
GARLAND'S BIOPIC
In recent years, a blockbuster biopic about Garland's life was released. However, Lorna claimed she had no intention of watching the production of her mother's troubled years. Lorna is protective of her mother's legacy and Hollywood career, and recommends people to watch her films and shows instead.
Similarly, Minelli did not plan to watch the Oscar-nominated film. Instead, she wished the actress who played her mother, Renee Zellweger, a great time while filming. Minelli, who also lived in her mom's shadow, became an actress.
GARLAND BEHIND THE SCREEN
Born Frances Ethel Gumm on June 10, 1922, Garland was the youngest daughter of Ethel Marion and Francis Gumm. She was a child star, performing by the age of four, and grew up loved by many. However, her struggles behind the scenes, including being forced to starve herself as a teen, were no secret.
In her biopic, "Judy," it was revealed that her management, MGM, used drugs such as "pep pills" or amphetamines and "downers" such as barbiturates to modulate their talents. Aside from her life on set, Garland also had a series of unfortunate love stories.
She was married five times, with her first wedding at the age of 19 to David Rose. In 1945, she married director Vincent Minelli, followed by Sidney Luft in the '50s. In 1965, she tied the knot with Mark Herron and later wed Mickey Deans.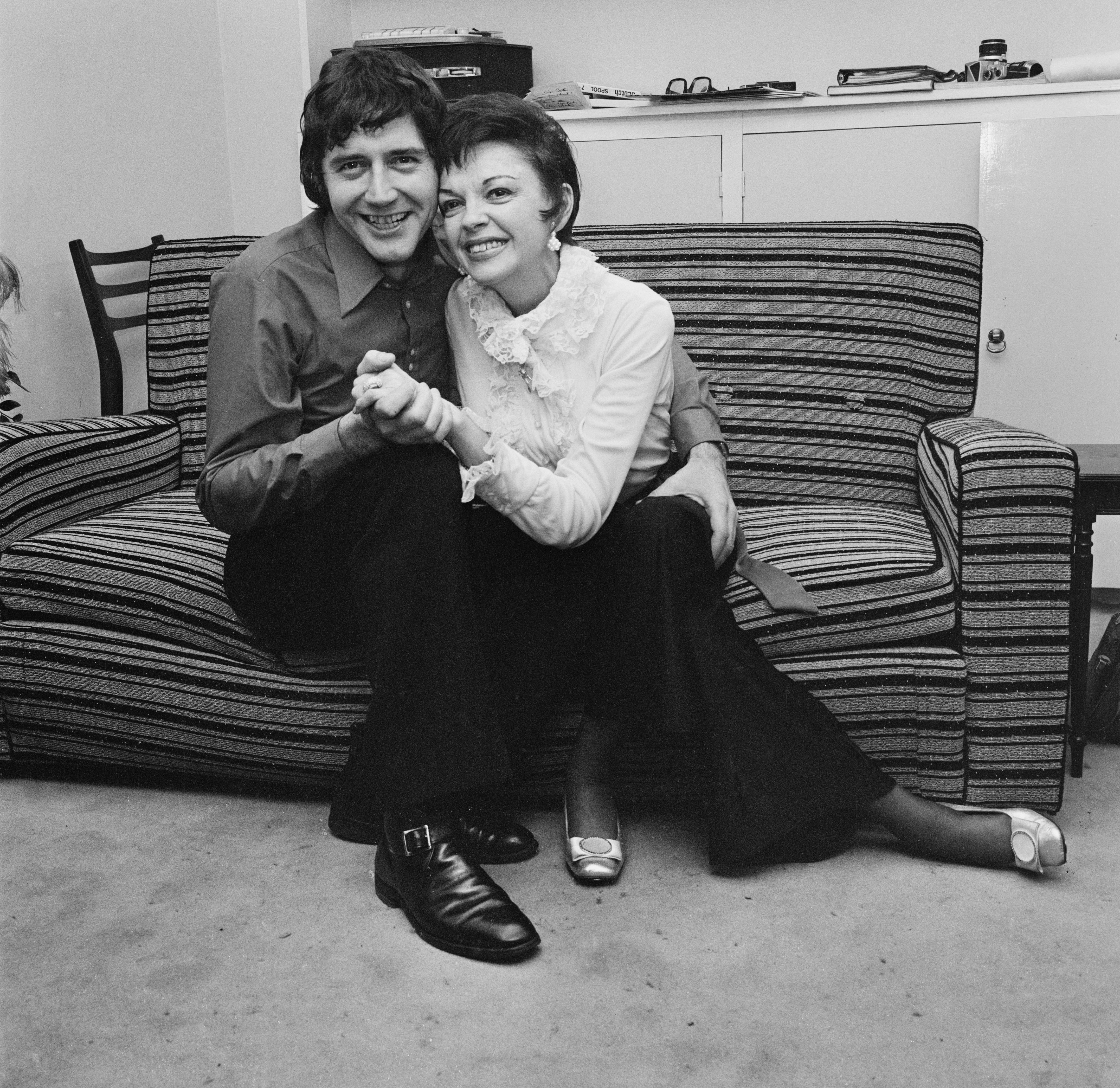 Judy Garland and her husband to be Mickey Deans at home on the morning of their wedding at Chelsea Register Office in London on 15th March 1969. | Source: Getty Images
Garland was perceived from different lenses with a series of ups and downs in her life. To her daughter, however, she was just exhausted from everything. "She didn't die from an overdose," Minelli said. "I think she just got tired. She lived like a taunt wire."
Regardless of how people view her passing, Garland definitely left a beautiful legacy in the film and television industry.
Please fill in your e-mail so we can share with you our top stories!
The information in this article is not intended or implied to be a substitute for professional medical advice, diagnosis or treatment. All content, including text, and images contained on news.AmoMama.com, or available through news.AmoMama.com is for general information purposes only. news.AmoMama.com does not take responsibility for any action taken as a result of reading this article. Before undertaking any course of treatment please consult with your healthcare provider.