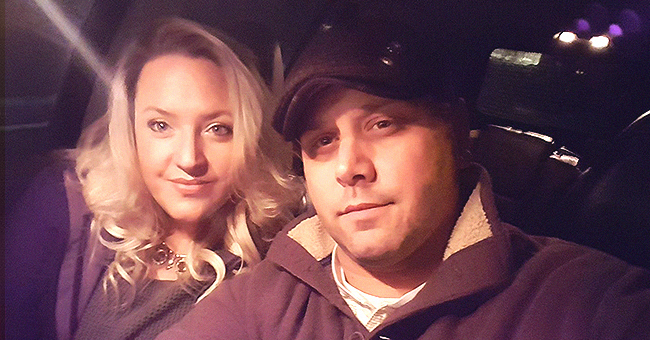 facebook.com/loula28
Husband Gets Wife a Birthday Cake Shaped like Her Favorite Thing – a Giant Amazon Box

Since Emily McGuire's husband knows how much his wife likes to buy things on Amazon, he decided to surprise her on her birthday with an Amazon package cake!
The 39-year-old photographer from North Carolina is an avid Amazon shopper who, on average, receives between two and three boxes from the e-commerce company. Her husband, Mac, is aware of Emily's routine, so he knew exactly what to do for her birthday.
Mac contacted Sweet Dreams Bakery of Dunn and ordered that the birthday cake looked like Emily's beloved brown boxes. He probably didn't expect it to be as perfect as it was.
The cake couldn't look better. It had the shape and color of a big, square box, had a personalized shipping label that read "Emily McGuire - 1234 Birthday Lane – Happy Birthday, 2U," and even had an Amazon Prime tape.
"As soon as I saw the cake, I was like, 'He gets me.' I felt so understood!" Emily told Today about her chocolate and buttercream creation. However, she was not the only person amazed by her cake.
After Emily posted pics of her impressive cake on her Facebook page, people from all over the world started liking and commenting on it and, eventually, became a viral sensation.
At the moment, it has more than 27K reactions, 16K comments, and has been shared more than 19K times.
Thanks to the popularity of the cake, Brent Norris, who co-owns Sweet Dreams Bakery of Dunn with his wife, admitted that they are getting several calls from people who want a similar one.
He pointed out that it took them eight hours to complete such a creative cake. Although it might not look like, everything on it was edible, even the label and tape as they were made of sugar and wafer paper.
"Thank you to Mac and Emily for allowing us to make her birthday a little 'sweeter.' We hope to create more special cakes for them in the future," said Trena Norris, Brent's wife and second co-owner of the bakery shop.
Mac and Emily are not the only couple who have gone viral thanks to their creativity. Jessica and Brandon took the internet by storm with their unique wedding photos as they took them at the Waipahu Costco located in Hawaii.
Since they met at Costco, it became one of the couple's favorite places and a sort of inside joke between them, so going back to where everything began was only natural.
Please fill in your e-mail so we can share with you our top stories!