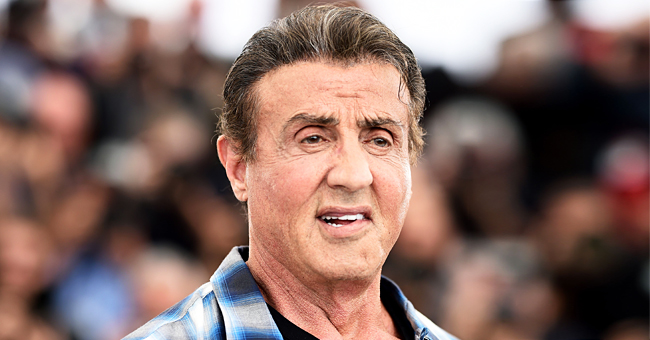 Getty Images
Stallone, Schwarzenegger, and Lundgren 'Refuse to Grow Up' in a Recent Funny Video
A trip down memory lane to the 80s would bring a lot of excitement to movie lovers who are fans of the trio: Sylvester Stallone, Arnold Schwarzenegger, and Dolph Lundgren.
These Hollywood legends show that age doesn't stop them from having fun as they fumble around at a recent party.
No doubt that these men who were regarded as Hollywood's most famous 'action figures' have offered us some of the most exciting experiences on our TV screens.
The trio is back again, but this time they are not in 'bulletproof vest or boxing gloves' but instead goofing around on social media as Arnold celebrated at his Los Angeles home.
In a video captured and shared by Sylvester Stallone on his Instagram page, he, Arnold and Dolph could be seen all-smiles as they teased one another.
"My hands look better than your face,"
Sylvester hilariously stated in the video while addressing his long-time co-star, Arnold 'The Commando' and subsequently added,
"I want my face covered!".
Arnold replied:
"Sly thinks his hand looks better than my face? Look at how handsome I am," before going ahead to describe last man, Dolph as a "beauty."
While the two traded words, Dolph, now 61 years of age stayed rather quiet and smiled throughout the video. He was spotted rocking a buttoned-down white shirt.
The video as shared by Sylvester, 71, was posted alongside a hilarious caption which read:
"Men that refuse to grow up. Actually, why bother??? We're having fun! Grow old UNgracfully!!!!!!"
after which he tagged the pair, Arnold and Dolph's Instagram handles.
There was a lot of reactions from fans who found the video amusing. A social media user wrote:
"Absolute legends. You guys made my childhood,"
While another commented:
"The real action movie figures of the century."
The most recent project which featured the trio was in "The Expendables" franchise.
THE CELEBRATION
As acquired from reports, the event which featured the trio and subsequently led to the hilarious video upload by Sylvester Stallone was a party hosted by Arnold in homage to the German football club, FC Bayern Munich.
And it is believed that it was an avenue for the iconic actors to reunite and discuss upcoming projects. Following Sly (Sylvester) faceoff with Dolph, in movie "Creed 2", he is set to release a new film from his famous Rambo franchise titled "Rambo: Last Blood."
Arnold is also expected to have a follow-up with his new "Terminator: Dark Fate" set for November, and as it seems, the probability of an "Expendables 4" which will feature the three actors once again isn't impossible.
Please fill in your e-mail so we can share with you our top stories!