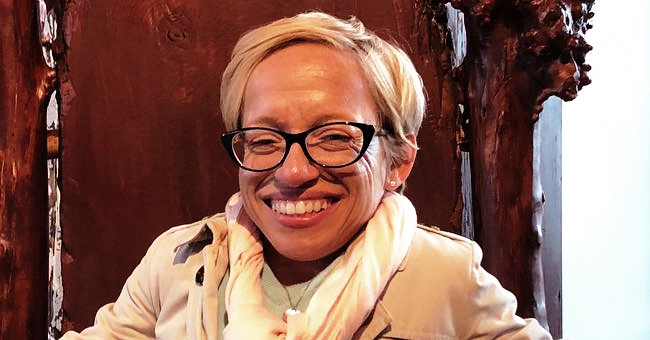 Instagram/jenarnoldmd
Jennifer Arnold's Daughter Zoey Is a 'Bollywood' Dancing Queen in an Adorable New Video
Jennifer Arnold shared a cute video of her daughter, Zoey showcasing her Bollywood dancing moves in Mumbai, even without the music. The adorable video elicited admiration and loving comments from fans of the unique family.
The new season of the reality television show, "The Little Couple" will begin airing in a week, but Zoey is already giving fans of the show a glimpse of what they should expect.
Her mother, Jennifer Arnold, shared a video on her Instagram page of the 6-year-old displaying her Bollywood dancing skills, and it made for great viewing.
JENNIFER ARNOLD'S CUTE VIDEO
The video, shot in the Museum of Mumbai, Maharashtra, showed Zoey happily dancing in Bollywood style, all by herself, and without music. The video also showed a glimpse of Zoey's brother, Will, who looked disinterested in what his sister was doing.
Jennifer Arnold's captions to the video post explained that her daughter was practicing her Bollywood moves in Mumbai. She further said that though the beat might be absent, Zoey wasn't missing her moves.
Viewers who enjoyed watching the little girl dance can catch up on more of her dance moves when the new season of the family's reality show kicks off.
TLC'S ANNOUNCEMENT OF THE LITTLE COUPLE'S NEW SEASON
It would also see Will join up with the Cub Scouts, and Zoey take Bollywood Dance Lessons. The children will get to learn about their cultures, and learn about their lives before their adoption by Jennifer and her husband, Bill Klein.
The family is currently on a trip to Mumbai, and the video posted by Jennifer shows that fans would be in for a treat in the new season.
Apart from having great careers, two beautiful children, and a reality television show, the couple also have a book titled "Life is Short," which gives more insights about their lives and tells their story.
The couple granted an interview with Glamour, where they explained that in writing the book, they wanted to connect the dots for people that knew them. Another reason for the book was also to create a legacy for their children to hold onto, based on the experiences they had.
Fans would be waiting eagerly for the new episodes of "The Little Couple" to at least catch more of Zoey's dancing moves.
Please fill in your e-mail so we can share with you our top stories!