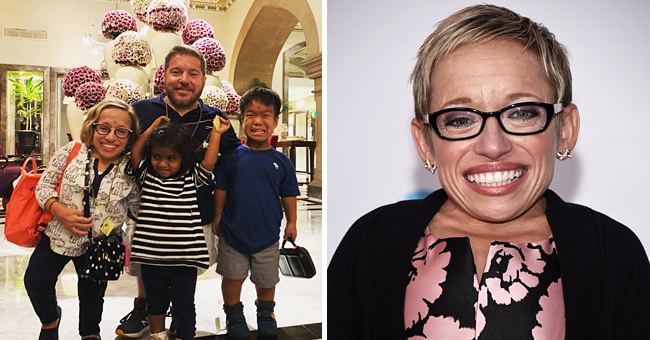 Getty images / instagram.com/jenarnoldmd
Jennifer Arnold and 'Little Couple' Family Visit Daughter Zoey's Birth City in India (Photo)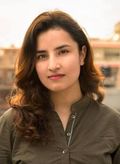 Jennifer Arnold and Bill Klein of TLC's "Little Couple" visited their adopted daughter Zoey's birth country India. Their adorable children joined them as they geared up to explore their daughter's birth city.
The "Little Couple" family visited the Hindu country where little Zoey was born. The family is keen to learn about Indian culture and have fun while they're at it.
Arnold shared a snapshot of her family on Instagram as they reached their destination and they all looked happy despite being exhausted from the long journey.
"We are here! Tired after 24hrs of travel but we are checking in to our hotel for a nap! Tomorrow, sightseeing in Zoey's birth city! We can't wait, but first SLEEP," the reality star captioned the post.
RECALLING ZOEY'S ADOPTION
India holds a special place in the "Little Couple" family's heart. After all, that is where they met little Zoey who brought filled their life with joy.
Previously, Arnold revealed that the family was planning to visit their daughters birth country in an emotional Instagram post.
"We are going back & hopefully this time we will get to explore the beautiful country of India! I can't believe how crazy our first trip was in October 2013," Jennifer wrote.
The mother-of-two reflected on the time when she and her husband Klein first visited India back in 2013, the year they adopted Zoey.
The trip had been exciting but painful--Arnold had to promptly fly back home because she was bleeding excessively. Later, she was diagnosed with advanced Stage II choriocarcinoma.
Although Arnold was struggling with her health issues, the pain could not overpower the joy of bringing little Zoey home.
The couple looks back at the difficult time with nothing but gratitude.
"I look back at this time with love, gratitude, & relief that today we are a healthy & happy family. Now we get to go back and celebrate all that we have to be thankful for— most of all our two amazing children #Will and #Zoey."
LITTLE ZOEY WANTED "NOTHING TO DO" WITH HER NEW PARENTS
Arnold was still recovering from her rare cancer diagnosis when Klein brought their daughter home.
And despite the fact that Arnold was trying hard to not let her degraded health come in between the precious bonding time with her little one, Zoey was resistant and wanted "nothing to do" with her new parents.
Nonetheless, Zoey eventually bonded well with parents. Today, they are a happy and healthy family.
THE KIDS ARE GROWING UP TOO FAST!
Arnold and Klein are enjoying every moment of parenthood as their kids are growing up in a normal and happy environment.
Looking back to the time they were adopted, it is hard to believe how fast William and Zoey are growing up!
When Arnold shared a snapshot of her son on Instagram last week, fans agreed that he is growing up too fast.
Please fill in your e-mail so we can share with you our top stories!