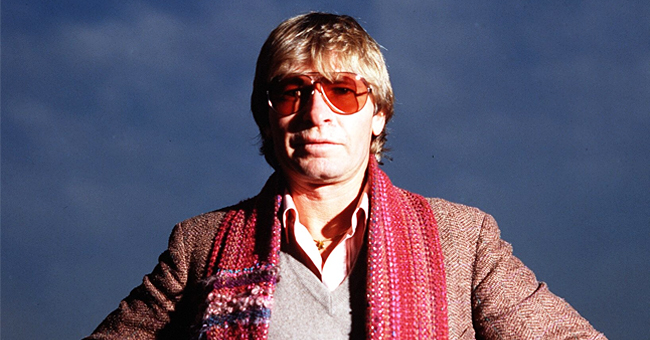 Getty images
Remembering John Denver's Last Public Performance before His Plane Went Down

John Denver, sang his hit songs "Boy From The Country," and "The Healing Song (Let the River Run)" in his last performance at American Bank Center, Texas just a week before his plane crashed.
JOHN DENVER'S LAST PERFORMANCE
John Denver's final public performance was on October 5, 1997, at Corpus Christi, Texas. The performance at the Selena Auditorium in the American Bank Center was his last performance before his plane nosedived into the ocean.
The acclaimed singer was seen to be performing his hit song, "Boy From The Country," to the delight of his audience a week before his death.
The seven minutes long video shows the musician, on stage surrounded by guitars slowly rifting through the emotional piece. The performance ends with a medley of "The Healing Song (Let the River Run)."
JOHN DENVER'S RISE TO FAME
John Denver born Henry John Deutschendorf Jr, on the New Years' Eve of, 1943, was raised in a military family in New Mexico. His father Henry John nicknamed "Dutch" was a U.S. Air Force test pilot.
John Denver's happiest moments while growing up is said to be with his grandmother, who gifted him his first guitar, a 1910 Gibson acoustic.
He attended the Texas Technological College (now Texas Tech University) but dropped out before completing his architecture studies to move to Los Angeles in 1965, there he took on the stage name John Denver.
He performed at Ledbetter's nightclub for a while, then signed as lead vocalist for a group called the "Back Porch Majority," before scoring a breakthrough when he replaced guitarist and lead vocalist of "The Mitchell trio: Chad Mitchell." The group name later became "Denver, Boise, and Johnson" ( a combination of their last names )
The success of the song he'd written, "Leaving on a Jet Plane," for the folk-pop group Peter, Paul and Mary increased his profile on the music scene.
In 1969, Denver left the band to pursue his solo career, and he released his debut album "Rhymes & Reasons" in the same year under Music label, Mercury RCA Records.
John Denver was considered a golden boy of folk music with innocent-country-boy persona and good looks. He went on to release more albums including "Poems, Prayers, and Promises."
He sold out tickets of tours around his country. He became an internationally acclaimed musician, record producer, singer-songwriter, activist, actor, and humanitarian.
HIS DEATH
With an affinity for flying, John Denver died on October 12, 1997, while piloting his new experimental jet. On the day of the unfortunate incident, the singer-songwriter took off from Monterey Peninsular Airport, in spite of the suspension of his aviation license.
Test running the experimental homebuilt Long-EZ aircraft numerous times is said to have drained one of the plane's two fuel tanks unbeknownst to the pilot.
Onlookers witnessed Denver's plane plummet into the ocean after what looked to be an engine failure, as it happened close to shore.
John Denver (December 31, 1943 – October 12, 1997) may he live forever in our hearts.
Please fill in your e-mail so we can share with you our top stories!