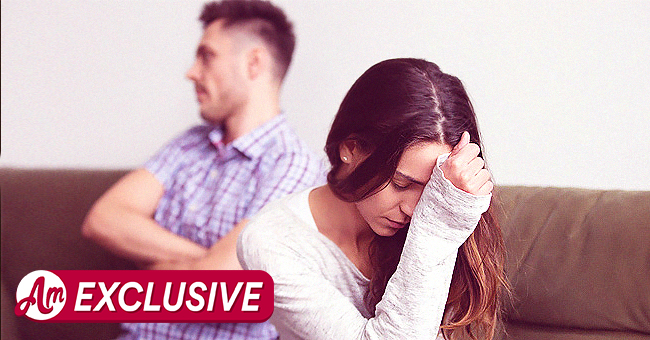 Shutterstock
Why Do Women Stay In Abusive Relationships?
It is hard to believe, but the number of women who adamantly stay in violent relationships is on the uprise, and the most popular reasons for this lie right before everyone's eyes and yet seems so trivial.
Admittedly, a large number of people find it hard to believe that a woman willingly accepts to stay in an abusive relationship. The nagging question remains: "Why do they let the abuse continue?"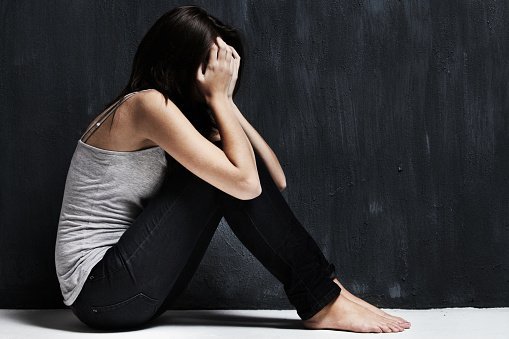 Image Credit: Getty Images
Research has found that there are so many different reasons women do this, and this list clearly outlines the most common of them. While some seem somewhat expected, quite a few are unbelievable.
LOVE
Love is one of those reasons, and it leaves people dumbfounded. Women who are victims of abusive relationships tend to stick to their partners because they love him or so they think anyway. Most violent relationships never start so, and it seems to be a part of the abuse process when the abuser starts out being very charming and kind to the victim.
The ultimate belief of such a victim is that the abuser will someday return to his former self.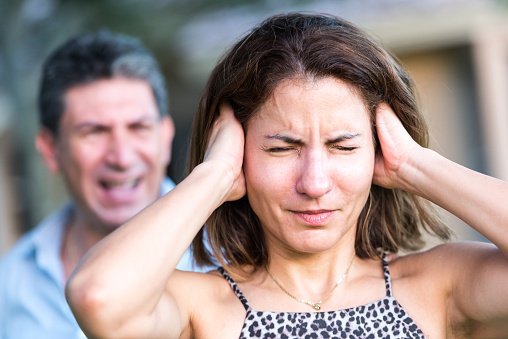 Image Credit: Getty Images
LOW SELF ESTEEM
An abusive relationship becomes heightened when the abuser can successfully manipulate their partners emotionally. That usually culminates in verbal abuse and victims subjected to such subsequently lose their self-esteem.
When this happens, the damaging nature of the relationship worsens, and the victim starts to find it hard to make decisions independently. There is no way such a woman will make efforts to leave her abusive partner.
Many women, however, do not realize how damaging verbal attacks are until very late into the relationship. By then, they can't even imagine being away from their abusive partner.
According to family psychologist, Irina Musichuk,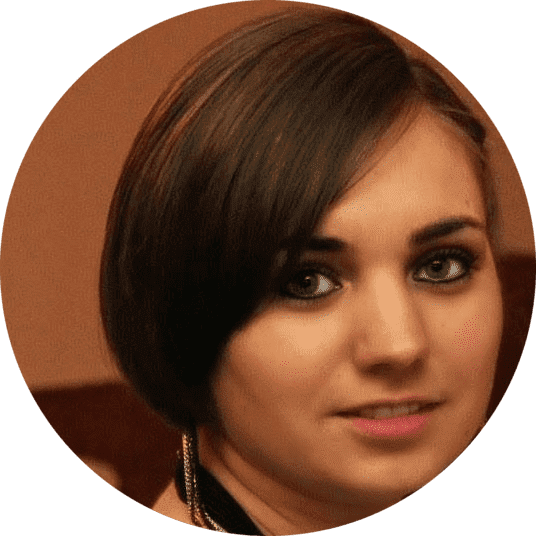 Irina Musichuk
"no one gets married to an explicit and frank abuser. Usually, the relationships begin with a beautiful and romantic courtship or a passionate romance."
Gradually, with time, a transformation occurs. The partner begins to make comments that devalue some of the qualities of a woman, instilling progressively the feeling that she is worthy. This destroys faith in oneself and the adequacy of one's perception of the world.
Loneliness seems much more terrible than this kind of existence, albeit with the aggressor. At the same time, during this process of "taming the victim," connections with the outside world and people are usually lost, which creates an even more terrible picture, a feeling of lack of understanding and support from someone.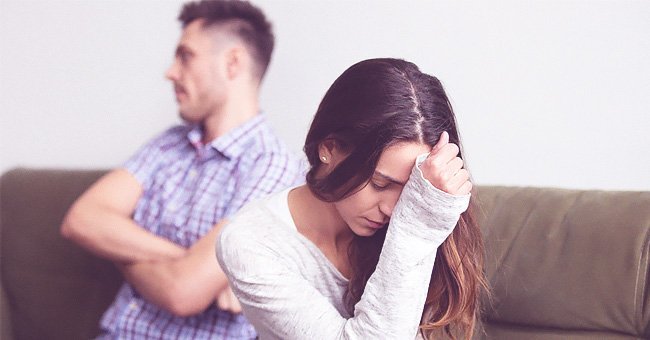 Image Credit: Shutterstock
Like love, FEAR can be a rather STRONG deterrent for victims of abuse. For such victims, no level of damage, whether emotionally or physically, can get them to leave their partner.
SOCIETAL RULES AND BELIEFS
The human society is controlled by numerous rules laid down to maintain perfection. The institution of marriage is one good example of this as many strictly believe that it is a sort of "ride or die" situation. A woman who has been instilled with such values may never leave her husband no matter how abusive he gets thanks to such limiting traditions.
Psychosomatics specialist, Anastasiya Lobazova expatiated on the effect social and cultural beliefs can have on abusive relationships. She said,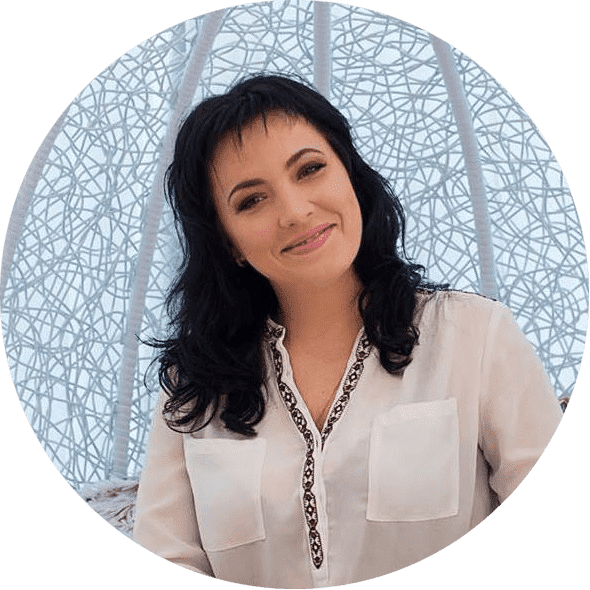 Anastasiya Lobazova
"There are many explanations of behavior in psychotherapy; when the victim suffers from low self-esteem, specific parenting, experienced childhood traumas, etc. However, the mechanism of this process can be represented in the form of two psychological theories: 'modes of variability reinforcements' and 'comfort zone.'"
The paradox is that the less an adored partner shows signs of attention to the victim, the more dependent the abused becomes. The victim remembers how attentive, funny, and generous the partner can be and waits for these qualities to show up again. In order to adjust to the aggressive behavior, most of the victims develop unique mechanisms of coping with it. They try not to argue with a drunk or justifying the action of the tyrant by stating that he's usually kind, sensitive, and caring.
THEY SHARE CHILDREN AND FINANCES
The last but most definitely not least reason why a victim of abuse may choose to continue the relationship is because of the will to take care of her children. An abused woman is usually found to be mostly dependent on her partner.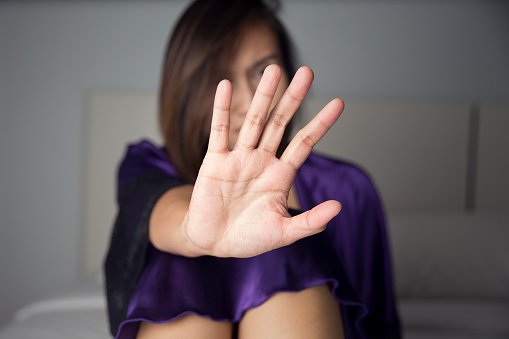 Image Credit: Getty Images
That is the ultimate goal of an abuser because this way, he controls every aspect of his partner's life, and that mainly includes their finances. An abused woman can't, therefore, leave when she holds on to beliefs that it is her children that would suffer for it.
Most people consider this factor very challenging, while a significant fraction believes it is somewhat trivial. After all, that's why there is the law!
IS THERE A WAY TO GET OUT?
According to psychologist and psychotherapist, Antonina Karagiaur,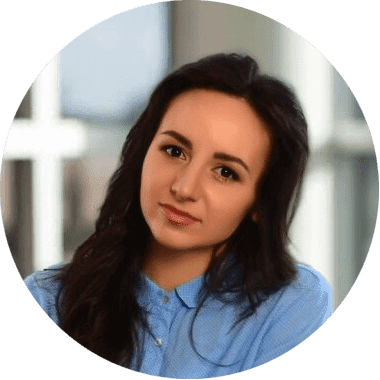 Antonina Karagiaur
"An important step for getting out, and preventive measure for not "entering" such relationships, is knowing your boundaries and having the ability to set limits."
Antonina continued by stating how important the word NO can be,
"It is important to say NO: no to things that you don't want; things that you don't like; what's not allowed in relation to you; no to humiliation; and most importantly no to verbal abuse. From my professional practice, I have learned that victims of abusive relationships are prone to blaming themselves for the abuser's actions. They believe that there is something in their behavior that provokes the abuser to aggression. Victims of violence are often women with low self-esteem and therefore lack understanding of their self-worth."
The list of reasons continues beyond these five because of the uniqueness of each person and relationship. However, note that when you encounter a victim of abuse, every one of their reasons, as absurd as it might sound, is viable. You should also never mark them as the ones responsible, or asking, for the abuse perpetrated against them.
Please fill in your e-mail so we can share with you our top stories!