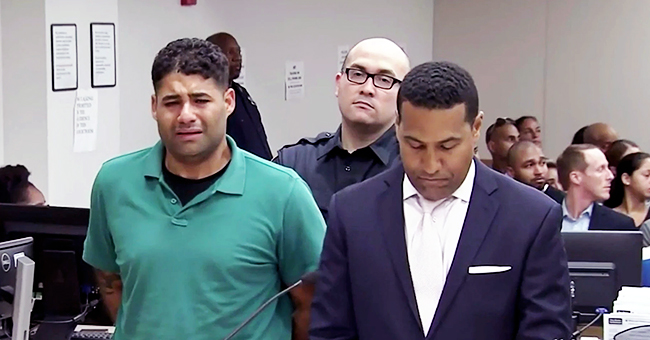 twitter.com/CBSEveningNews
Mother of 1-Year-Old Twins Who Died in a Hot Car Defends Her Iraq War Vet Husband

The children's mother allegedly said that her husband was a wonderful father and that she knew he would never intentionally do anything to harm them.
The mother of the twins found dead inside her father's car while he went to work. Juan Rodríguez, the father of the twins, forgot that the babies were in the backseat of the car and left the car parked in the sun from 8:00 am to 4:00 pm when he left to work.
Upon realizing that the twins had died, his mother Marissa Rodriguez said she was living her worst nightmare. She is devastated, hurt even the most someone can imagine. However, in the midst of this painful loss, she defends her husband.
He says he still loves her, that he is a great person and a great father. She knows that her husband would never have done anything deliberately to harm her children. It was a horrible accident and I just still can't believe it.
Luna and Phoenix, the twins who had recently celebrated their first birthday, were left by their father in the employee parking lot of the Fordham Manor VA Hospital. The bodies when they found them were at 108 ° F.
Marissa knows that they can never have left the baby behind on purpose and also knows that her husband will never forgive himself for this terrible mistake. In the midst of their pain, she needs her husband by her side so they can go through all this together.
Police investigators explain that Juan Rodríguez told the police when they reached the car that he had left blank and that his children were dead, that he had killed their babies.
After being presented to the court on Saturday where two charges of manslaughter and homicide negligence were imposed, of which he pleaded not guilty, Juan Rodríguez, a 39-year-old social worker, a war veteran, was released on bail of $ 100,000.
Marissa Rodríguez was waiting for her husband outside the jail with Juan's mother and other family and friends. They left the place in a van quickly.
Marissa asked for some privacy to be able to go through the duel, strengthen herself and be present for her other children.
Overheating is not a joke, many children die each year after being left behind by their caregivers. Losing someone so young and innocent is always hard and extremely painful, some parents know the feeling just too well.
Please fill in your e-mail so we can share with you our top stories!