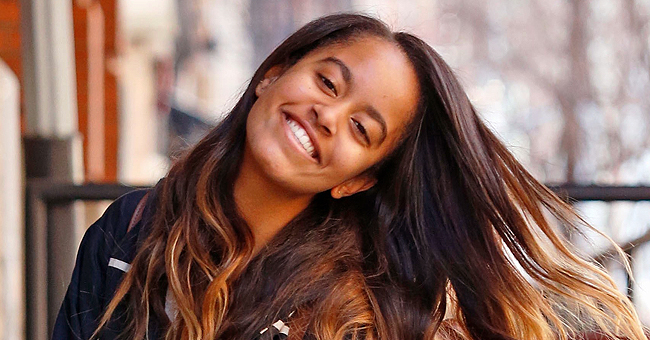 Twitter/ReignOfApril
Meet Malia Obama's Boyfriend Rory Farquharson Who Also Goes to Harvard

The relationship of the former first daughter of the United States, Malia Obama, has been widely talked about since she was first sighted in public with the Mystery British Harvard Undergrad. But it was not just his lovely British accent that attracted Malia to the twenty-one-year-old Rory Farquharson.
It is no longer news that the first daughter of America's immediate past president has been in a steady relationship for about two years, with a notably handsome British bred science genius. But what else is known about him besides his undeniable charm and academic prowess?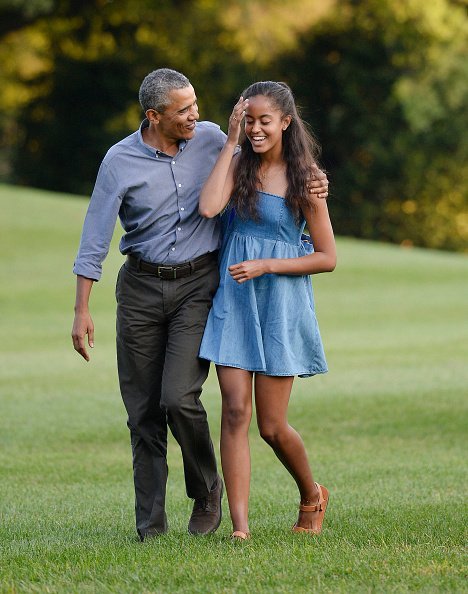 Former first daughter Malia Obama in the company of her father, President Barack Obama | Photo: Getty Images
RORY'S LIFE AT A GLANCE
Malia Obama's boyfriend, Rory Farquharson is a twenty-one-year-old financial enthusiast, born and bred in England. This tall, dark-haired and handsome young man who captured the heart of the former first daughter transferred to Harvard in 2017, joining the class of 2020.
His father, Charles Farquharson is the Chief Executive of Insight Executive Management Limited, while his mom, Catherine, is a qualified accountant.
RORY'S FAMILY EMPIRE
If his ability to afford an over €43,000 a year college tuition is not enough proof of his family's affluence, then his family house is.
Sporting at least six exquisite bedrooms, the Woodbridge home is valued at 1.6 million Euros, and notably, that is not the only property the British family possesses.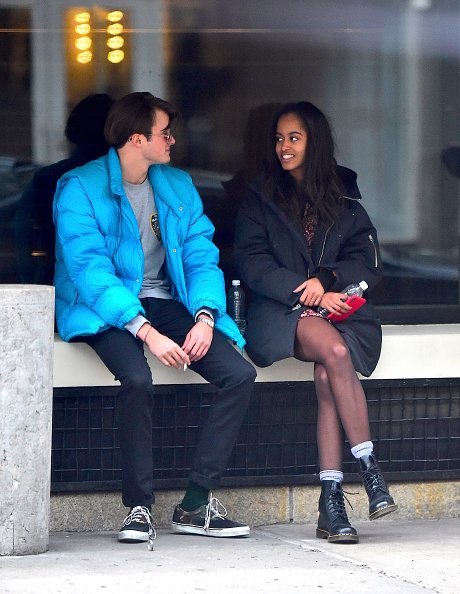 Malia Obama and boyfriend, Rory Farquharson spotted in New York City. | Photo: Getty Images
The Telegraph reported that the Harvard undergraduate served his high school at a high-priced private boarding school in England, paying a tuition of €11584 per term. With a reliable family name, the young man might be a worthy prospect for the daughter of the first Afro-American president of The USA.
HIGH SCHOOL EXCELLENCE
Aside from his family's influence, the 23-year-old British is a perfect combination of beauty and brains, coupled with a great fashion sense, and a keen interest in politics and sports. He has it all!
Back in high school, the star student easily stood out for his popularity and sports prowess. He was a great rugby player, a co-founder of the school's chemistry club and was the head boy of the prestigious school where he was considered "quite a catch."
A LOVABLE PAIR
From all that has been revealed about Malia's boyfriend of two years, there is no doubt that he has visions and a bright future. But for now, the young adults are making the most of their youth, while enjoying their newfound freedom.
The lovebirds, who turned 21 this year are set to optimize their right of passage into the legal drinking age. The pair have been spotted at night clubs, parties, the movies and several other dates.
However, it is a cause for concern, that the 21-year-old former first daughter and her visionary beau, have a thing for smoking. Several video footages and pictures show the youngsters cozying up while puffing on their cigarettes.
BARRACK IS NOT BOTHERED ABOUT MALIA'S RELATIONSHIP
The former US President, Barack Obama does not seem concerned about his daughter's trending relationship situation. He confirmed this in an interview, where he admitted that he was "quite relaxed" about his daughters' dating because his wife taught them strong values.
More importantly, it was because both his daughters were flanked all day by secret service. Sadly, there is just enough secret service could do to protect the youngster, especially from the inevitable thirst for some growing-up adventures.
Barrack should be concerned!
Please fill in your e-mail so we can share with you our top stories!