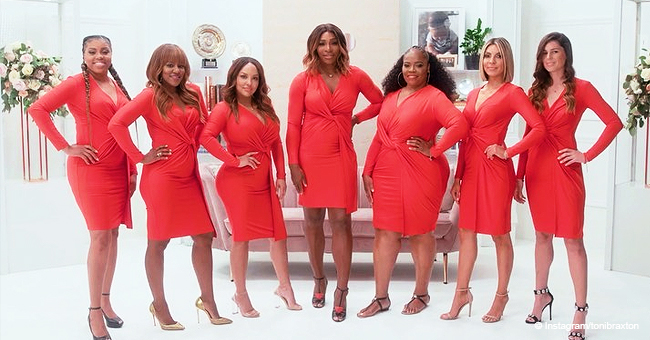 Instagram/serenawilliams
Serena Williams Designs $120 Dress That Is Flattering on Every Body Shape
Serena Williams understands that every woman is different, but all want to feel confident and look good. That's why she designed a red twist front dress that looks good in "everybody and every body."
Serena Williams is a trailblazer in and out of the tennis court.
The mom of one has made a name for herself as a fashion icon thanks to her bold choices in the hardcourt, where she has rocked catsuits, fishnets, and tutus; and also on red carpets, magazine covers, and her daily life.
With her eponymous clothing line, Williams attempts to offer comfort, elegance, and confidence to women that, like her, want to embrace their beauty and enhance their best attributes at an affordable price.
"We made this for you. And it embodies so much more than just fashion. It embodies a whole movement." - Serena Williams
Her newest launch, a $120 size-inclusive red twist front dress, was specially created to fit any body shape, giving a boost of confidence to whoever wears it.
A DRESS FOR EVERY BODY
Serena took to Instagram to share a video to promote the piece—which is sold out at the moment—alongside six other women, all rocking the same dress despite their different shapes, sizes and personalities.
"No one in the world looks exactly the same," Williams states in the clip. "We all are different people. We have different personalities, we have different traits. We all look different, and we've got to bring our personalities out."
Williams then gives the other women the chance to express their feelings on the dress. "I feel spicy, like a jalapeño," one of them stated.
And another adds, "I'm curvy, but I'm confident in my curves." And continues saying to Serena:
"You have taken something and made it work for different sizes. It makes everyone feel like they're embraced."
"We're having a red hot summer over @serena. I designed the Twist Front Dress for everybody and every 'BODY,'" Williams captioned the clip.
THIRD TIME'S THE CHARM
The 37-year-old tennis champion studied fashion at the Art Institute of Fort Lauderdale in the early 2000s', and before launching her direct-to-consumer clothing line in May 2018, she had already dived into the fashion business in two occasions.
In 2004 she created a brand called Aneres (Serena spelled backward), but that didn't work out. And more recently, she launched a line called Serena Signature Statement on the Home Shopping Network which never took off.
"I tried it before, and it didn't work," she told Sports Illustrated in their Fashionable 50 issue. "Then I sat down and invested in myself and really put a really good effort behind it. Now I really get to express myself."
THE 'S' WOMAN
Williams has an entire vision of what the "S" in her brand stands up for.
"The 'S' woman or the 'Serena' woman is smart, stylish, silly, spontaneous, sassy, sure and sophisticated," Williams described in a video for the brand.
The 23-times Grand Slam champion wants to encourage people who wear her brand to find their own inspiring "S" word to describe themselves.
"We made this for you. And it embodies so much more than just fashion. It embodies a whole movement. We're changing lives and making people feel good about what they wear and feel comfortable," she concluded.
Please fill in your e-mail so we can share with you our top stories!