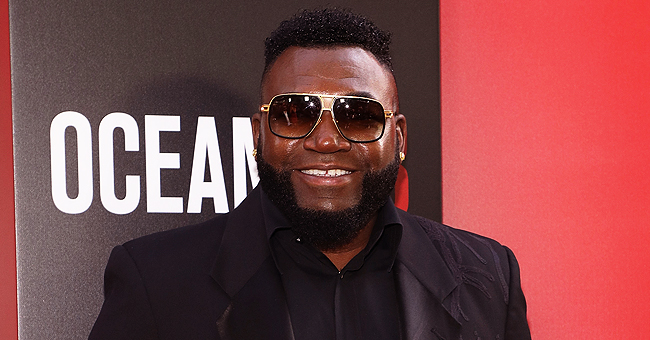 Getty images
Red Sox's Ortiz Makes First Comments after Release from Hospital

David Ortiz thanked the team of doctors, nurses, and caregivers who helped him recover after he was shot.
Red Sox legend David Ortiz thanked the medical team from Massachusetts General for their care and dedication, just days after he was released from the hospital.
Ortiz had been shot on June 9, 2019, at a bar in his native Santo Domingo, and has been hospitalized for his severe injuries over six weeks.
"I am feeling good, but know I need to do my rehab just like I did when I was recovering from injuries playing baseball." David Ortiz
DAVID ORTIZ RELEASED FROM MASS GENERAL
n July 26, Ortiz was released from Massachusetts General Hospital and issued his first public statement thanking the doctors and nurses who cared for him, both in Santo Domingo and in Boston.
Ortiz specifically named Dr. Jose Abel Gonzalez and the medical team at the Center for Advanced Medicine in Santo Domingo, and Dr. Larry Ronan, Dr. David King and the medical staff at Mass General.
"They are some of the best teammates I have ever had," Ortiz said.
The true target is believed to have been a friend of Ortiz's who usually sat at the same table
DAVID ORTIZ'S SEVERE INJURIES HAD FANS FEARING FOR HIS LIFE
Ortiz, who underwent a total of three major surgeries in the past two months, is facing a long recovery after part of his intestines were removed, and his liver severely damaged when a bullet entered his back and exited through his stomach.
RED SOX FLEW DAVID ORTIZ TO MASS GENERAL
The initial 6-hour surgery that saved his life was performed at the Abel Gonzalez Clinic, and on June 10, the Boston Red Sox sent a medical flight to Santo Domingo to bring Ortiz to Boston for further treatment.
DAVID ORTIZ ASKS FOR PRIVACY
Ortiz has asked fans to respect his need for privacy during his recovery time, but assured them that "Big Papi will be back soon."
Big Papi shared his first Instagram post with a photo of a delicious-looking steak sizzling on a grill, fish, and pasta - a feast he cannot yet partake of, he admits.
"Being at home and look at my family celebrating that Im [sic] here safe is priceless. Thank for all the prayers ?? Too bad I can't crush food yet ?!!!!" he said.
Although a suspect was apprehended and charged with the crime, confusion seems to reign over who was the intended target of the shooting.
THE DAVID ORTIZ SHOOTING
David "Big Papi" Ortiz, was shot and injured while dining out with Dominican TV presenter Jhoel Lopez at a club.
Surveillance footage shows a shooter getting off a motorcycle and aiming at Ortiz. He fired off one shot which went through Ortiz and struck Lopez in the leg.
The gunman, 25-year-old Eddy Feliz Garcia, was detained and beaten by the bar's patrons before being taken into custody by the police.
Since then, six suspects had been arrested in relation to the shooting and Police Major General Ney Aldrin Bautista Almonte revealed that the shooter was promised $7,800 to carry out the attack.
The true target is believed to have been a friend of Ortiz's who usually sat at the same table and dressed similarly named Sixto David Fernandez.
Please fill in your e-mail so we can share with you our top stories!